A Conversation With Author Tammi Sauer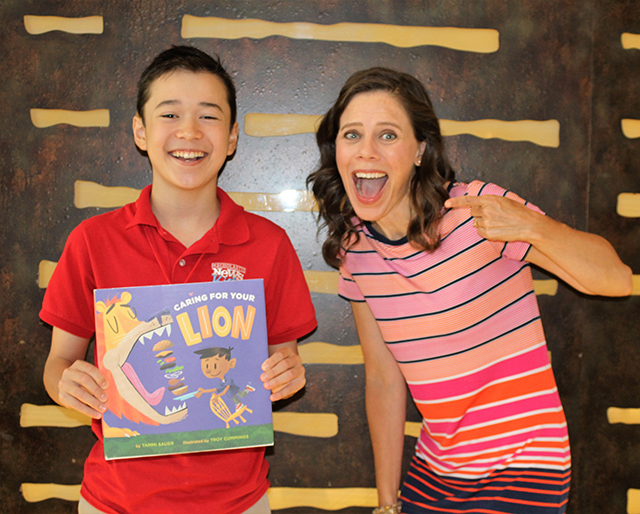 WATCH THE VIDEO
Click below to see clips from Maxwell's interview with author Tammi Sauer.
"You should celebrate the weird stuff in your life because the weird stuff is good material for stories," says children's book author Tammi Sauer.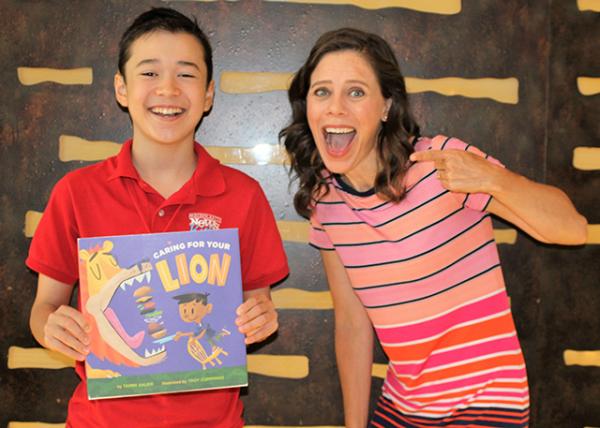 Sauer's latest book, Caring for Your Lion (Sterling Children's Books, May 2017), is illustrated by Troy Cummings. It was inspired by a visit to the pet store.
Sauer lives in Oklahoma with her husband and two children. They have a dog, two geckos, and a tank full of fish.
I spoke with the author earlier this month at the Society of Children's Books Writers and Illustrators conference in Los Angeles, California. Here are excerpts from our conversation:
What were you like as a kid?
I was actually very shy. I did have some great teachers who helped open me up to some great books. I think, little by little, I got a little less shy and a little less shy and a little less shy. It's crazy because with my job, I'm speaking to up to 1,200 people in a room at one time, and that seems pretty easy to me now.
What did you want to be when you grew up?
I thought a third grade teacher was the absolute best job possible. But when I went to Kansas State University, I had the best teacher of my life. In class one day, she pulled me aside, and she said, "Tammi, you have a gift with words. You should pursue publication." Knowing that my favorite teacher believed in me, that helped me to believe in myself.
What are a few of your favorite picture books?
Wolfie the Bunny by Ame Dyckman [illustrated by Zachariah OHora] is one of my favorites. Another favorite is a little bit older. It's Leonardo, the Terrible Monster by Mo Willems. I absolutely adore that book.
Can you tell us something about yourself that most people don't know?
Most people probably don't know that I'm left-handed. And not only am I left-handed, but my brother is left-handed, and my sister is left-handed.