A Conversation With Author Jackie Castle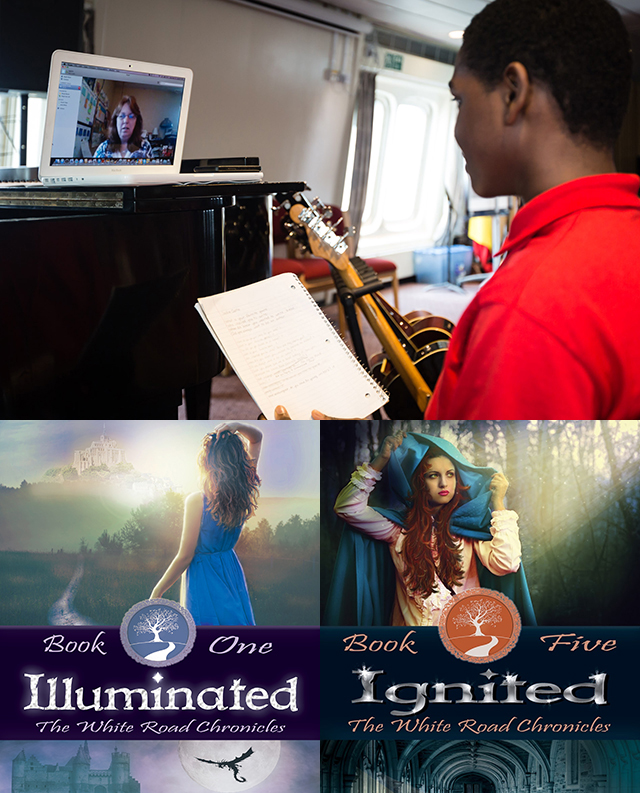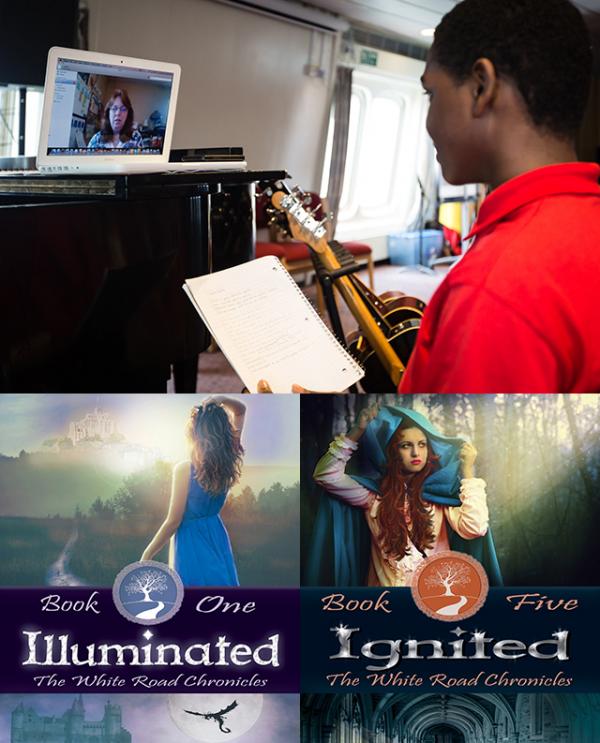 I recently spoke with one of my favorite authors, Jackie Castle, via Skype. Castle lives in Texas, where I was born. I live in Benin, on a ship that provides medical services for people in need.
Castle is the author of several books, including the White Road Chronicles (CreateSpace Independent Publishing Platform), a fantasy series. She writes some romance novels, but her favorite genre is fantasy.
Castle's writing odyssey began when she was in middle school. "When I was in sixth grade, I wrote my first book," she said. "I showed it to my teacher, and she read it in front of the whole class. I knew at the end that that what I was going to do."
Still, Castle began her career as a hair stylist and eventually went to work at a day care center. Sharing her work with other writers along the way helped Castle hone her craft.
"STORYTELLING IS A GIFT"
Whenever the author begins a novel, she doesn't know where it will lead her. "I can get an outline going," she said, "and the characters will just take over and do their own thing."
Illuminated, the first book in the White Road Chronicle series, grew from an image in Castle's mind. "The first story just kind of came to me," she said. "I saw this girl who was in a bad place trying to get home and trying to figure out who she was."
That image developed into a book. Along the way, Castle decided to turn her epic fantasy into a series. In the end, she wrote a total of six books. The final one is due out later this year.
"Be prepared to go on a marathon," Castle advisers aspiring authors. "It takes a long time to learn your craft. Storytelling is a gift. If you feel like you have it, then go with it."