Connecting the Dots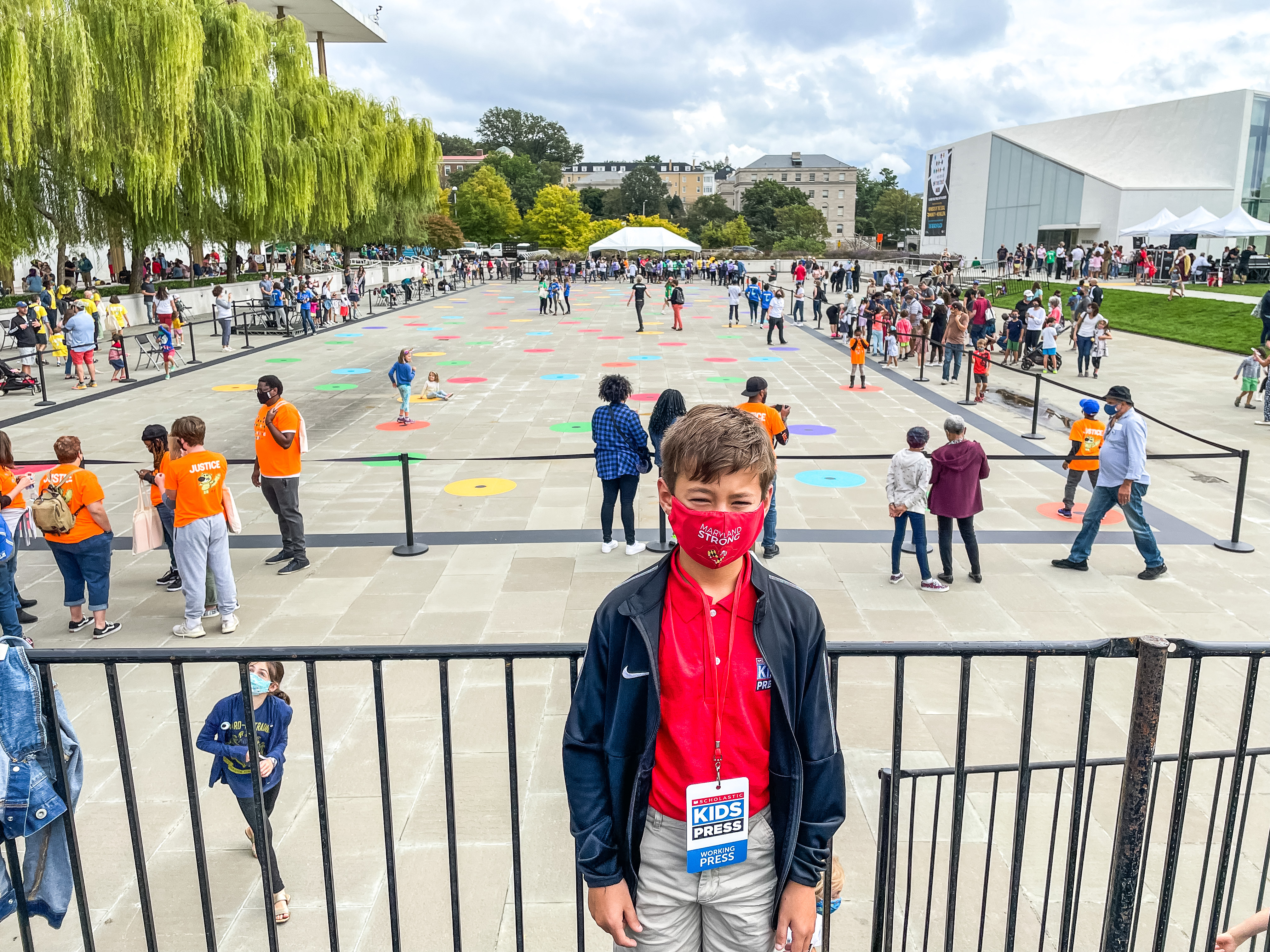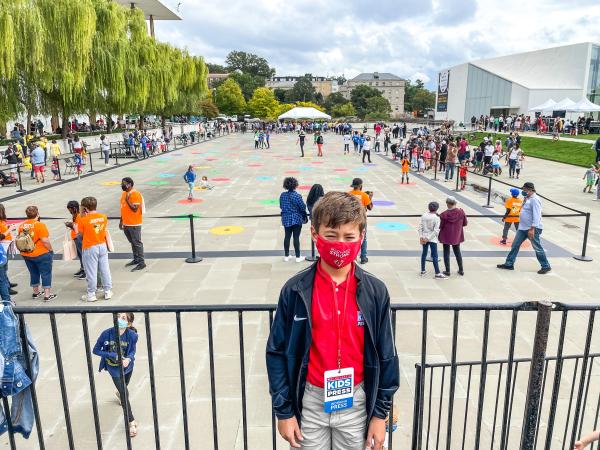 On October 9, members of local community groups gathered at the outdoor plaza at the Kennedy Center in Washington, D.C.  There, they joined Artist-in-Residence Mo Willems to create a giant floor mural. The community art project, which was entitled "We Are All Connected," was added to throughout the day on the Center's REACH plaza.  
Groups engaged in the arts, food, justice, and wellness joined in the fun. During an interview, Willems told me that the mural was all about finding connections during this challenging time "and connecting the dots."  
The artist was most excited that the mural being created was a collaboration. "Collaboration is just a word that means nobody knows what is going to happen," Willems said. "But everyone is on the same team."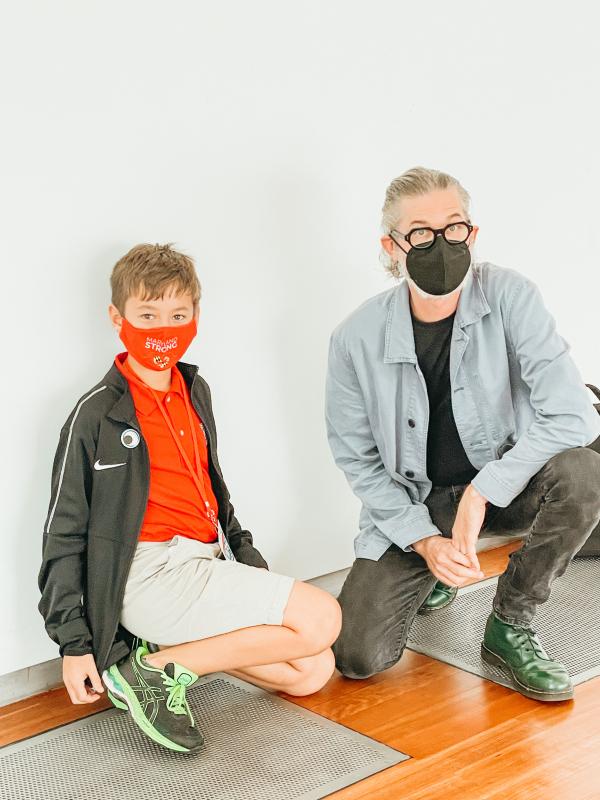 "I THINK IT HAPPENED"
Willems, who is the award-winning author of the best-selling Elephant and Piggie series among several other children's books, was inspired to create this outdoor "playscape" mural because of his eagerness to connect with others. 
"The question is how do we connect?" he said. "I was interested to see if a bunch of people who don't know each other, who don't live in the same neighborhoods, would all come to the same place."  
Willems hoped that creating the work of art would bring people closer together and forge friendships. "I think it happened," he said.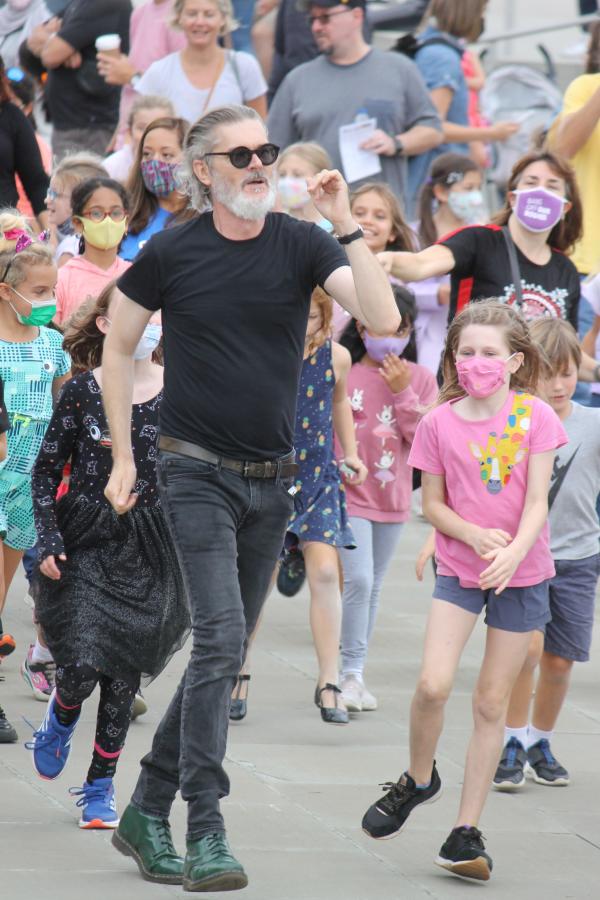 AN "IDEA GARDEN"
Willems began his two-year term as the first Kennedy Center Artist-in-Residence in 2019. During his residency, he helped to create and develop programming at the Kennedy Center. 
The artist wanted the "We Are All Connected" project to be a fun gathering as he concludes his two-year term. But he still will be partnering with the Kennedy Center on upcoming exhibits and programs. 
Fans of Willems may wonder about upcoming books he's working on. During our interview, he opened his notebook, or "idea garden," as he calls it. It was full of ideas and drawings. 
"I will write books as long as people will read them," Willems said. 
The public mural is inspired by Willems's abstract drawings of dots and lines. It will be on display at the Kennedy Center through March 1, 2022.
Photos courtesy of the author