The Compassion Experience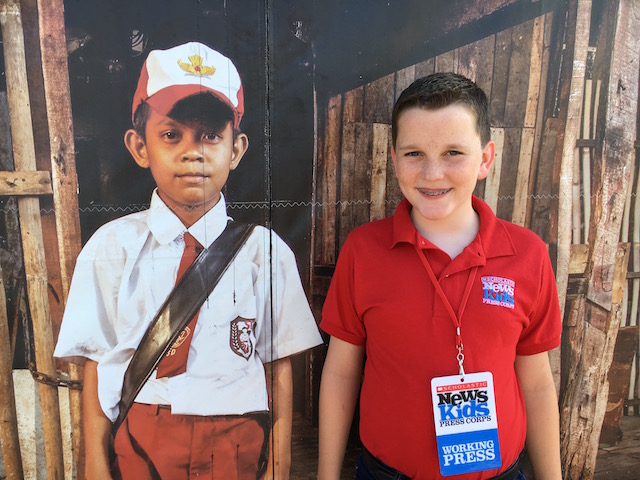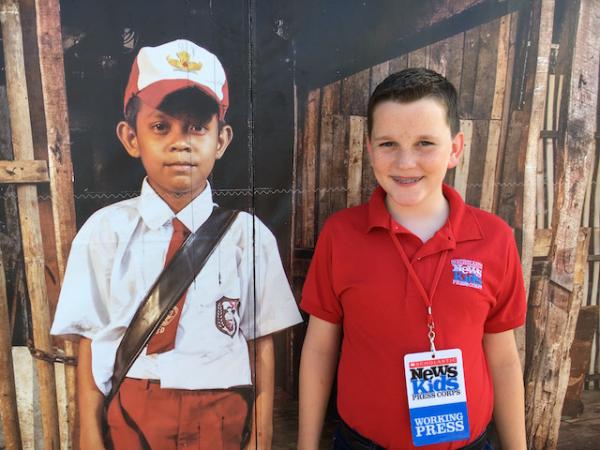 If you walked down your school hallway today, took a sip from the water fountain, and grabbed a healthy snack from your backpack, you would have done three things that most kids living in poverty can only dream of. Millions of children in developing countries cannot go to school, gain access to clean water, or eat enough food to fill their hungry stomachs.
According to the 2015-16 World Bank Global Marketing Report, nearly 702 million people live in extreme poverty, one-third of whom are kids under the age of 12.
A traveling exhibit called the Compassion Experience is helping visitors better understand poverty and see through the eyes of some of these kids.
AN INTERACTIVE TOUR
There are several mobile versions of the exhibit making their way across the United States. Each site features recorded personal stories of kids in some of the world's poorest countries. There is no admission charge, and all ages are welcome.
At the entrance to the Compassion Experience, visitors are issued an iPod and asked to select which child's story they would like to experience.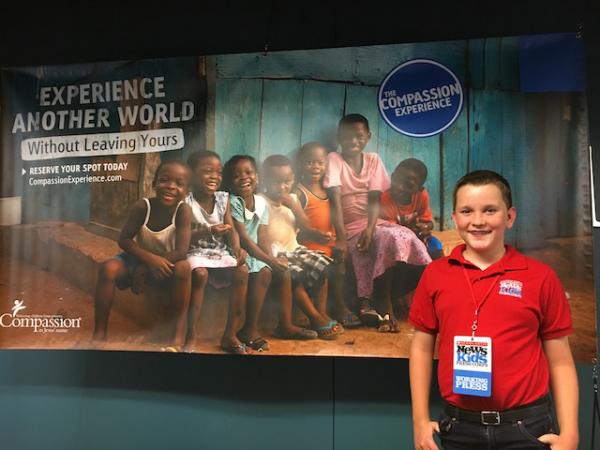 I visited the Compassion Experience exhibit in Bloomington, Minnesota, where I was introduced to three children through their stories: Olive from Uganda, Carlos from Guatemala, and Kiwi from the Philippines. Once I finished listening to a story, I could go on to the next one and walk around at my own pace.
I asked visitor, Rachel Knoop, 17, of Grand Rapids, Minnesota, if she could relate to the stories she heard at the Compassion Experience. "No, not really," she said. "Their lives are so different from mine. But I could relate to the fact that all these kids need love and encouragement, just like we all do."
Tegan Hepner, 9, from Minneapolis, Minnesota found her visit very enlightening. "I didn't know other kids have it so hard around the world," Tegan said. "Every day is a struggle for them."
LIVING IN HUTS
Visitors to the exhibit walk through a series of rooms designed to depict how the featured child lives and the challenges he or she encounters each day. The exhibit shows that many of the world's poorest children live in tiny huts with dirt floors and straw roofs. Only very fortunate children have access to any form of education, and most don't know how to read or write. There is a constant threat of disease, and hardly any medical supplies or treatment centers are available in poverty-stricken areas.
Selah Shelkloph 11, of Lakeville, Minnesota was particularly touched by Olive's story. "It was sad because Olive got sick," Selah said. "I'm really lucky because when I get sick I can get help quickly, but Olive couldn't."
Compassion Experience Tour director Susan Watts of Weatherford Texas, encourages families to attend the exhibit together if possible. "This opens your eyes," Watts said. "It makes you observe what is going on around you differently, and it helps you understand what you can do to make a difference."
At the conclusion of the tour, visitors are also given information about how to sponsor a child. Lyndsi Meier of Lakeville, Minnesota, who is a mother of three, said that she likes knowing she's doing her part to help kids who are living in poverty. 
"This was a really neat thing to be able to bring my girls to," Meier said. "We sponsor a child, so it was really neat to be able to understand how that money helps to make a difference." 
If you're able to attend an exhibit in your area, Hood has some advice. "I would encourage people to really take it to heart," she said. "This isn't just some cool day trip. Actually think about the effects this has on real kids who have to go through all these situations."
To find out which cities Compassion Experience will be visiting, go to www.compasssionexperience.com.
Follow Ryan on his tour of Compassion Experience in Bloomington.
Photos courtesy of the author