The Colorful Side of Philadelphia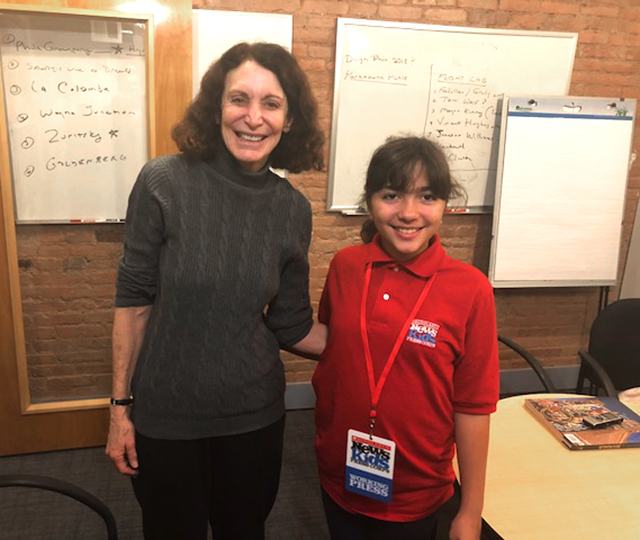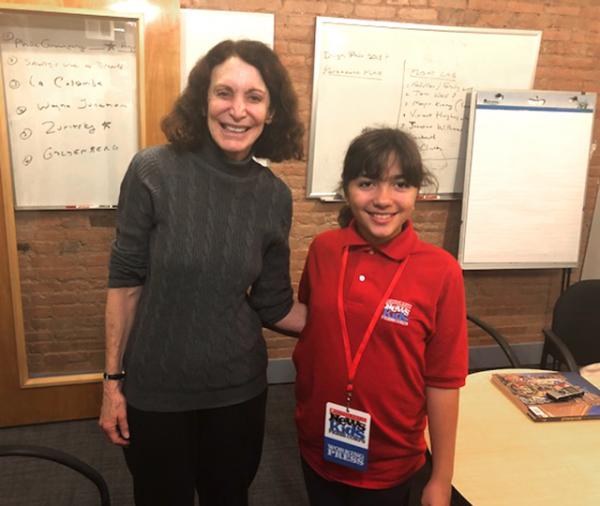 Many people think of Philadelphia as the place where the Liberty Bell, a symbol of America's independence, is located. But there is another side to the city—its murals. In neighborhoods throughout the city, you will find more than 4,000 murals painted on the sides of buildings. 
The murals are different sizes, shapes, and colors. These works of art offer "an infusion of color where sometimes it was grey and bleak," says Jane Golden, director of the Mural Arts Program.  
Artist Meg Saligman, who has painted many murals around the city, says that she is "honored to be affiliated with the program," adding that she hopes it "can ignite change."
GRAFFITI, BE GONE

The Mural Arts Program began in 1984 as part of Philadelphia's Anti-Graffiti Network. Today, lots of artists are painting murals with the help of community members. The program works with more than 25,000 local residents of all ages and backgrounds. A mural called "Finding Home," for example, was created by homeless people.
"Spending a couple of hours painting with others is a great experience," says Deborah O'Brien, a Philadelphia resident and volunteer. The murals, she adds, represent "the diversity and sense of community embedded in each of our neighborhoods."
Some murals are painted directly onto the building. Others are painted on parachute paper and then fitted onto the wall like a puzzle.
Murals can last anywhere from 5 to 25 years. When a mural starts to fade, the program tries to save it. "People are incredibly sad and angry when you take a mural away," says Golden, "because people really love them."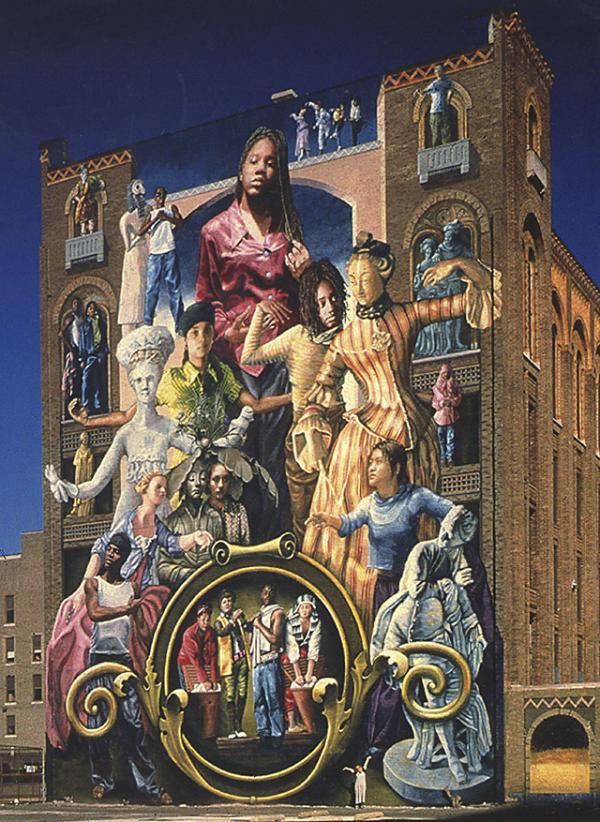 EVERYONE HAS A FAVORITE

Mural subjects range from sports to politics to history. That means everyone can have a favorite. Golden's favorite is "Common Threads" by Saligman. Located in the Center City neighborhood of Philadelphia, it is eight stories tall and features students from the area. "It looks like a Renaissance painting," Golden says.
If you're planning to visit Philadelphia, be sure to check out the colorful murals.  
Top photo courtesy of the author; bottom photo by Tom Crane