Clowns on Call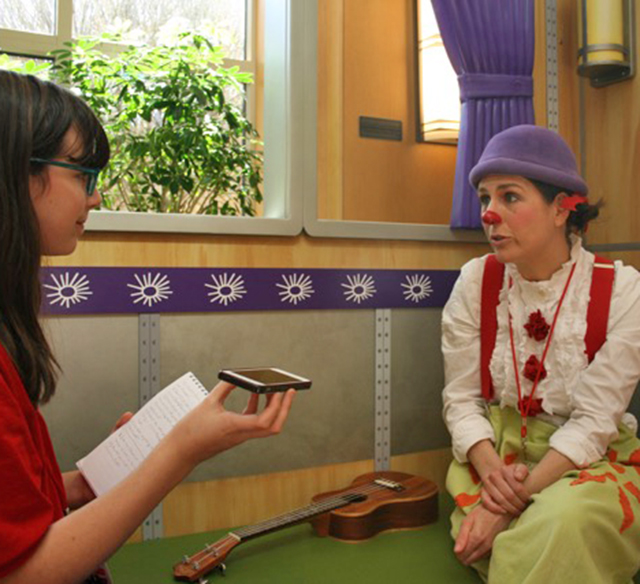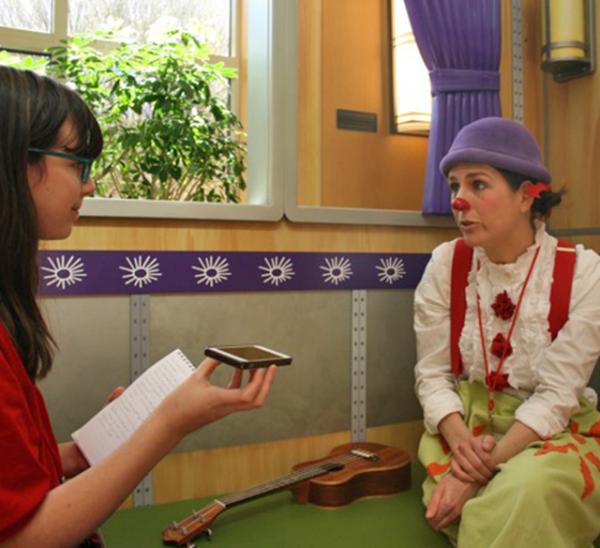 Each year, members of the St. Louis, Missouri, community look forward to gathering under a big top tent to see Circus Flora, which was founded by David Balding in 1985. The production combines European circus traditions with modern theater techniques. During each performance, a narrator recounts a story with dazzling plot twists. The theme changes from year to year. Performers include the Flying Wallendas and a family of tightrope walkers. There is also live music.
Circus Flora is unusually sensitive to kids' needs. In addition to  a peanut-free performance and a sensory-friendly performance for children who have autism, Circus Flora runs a program called Clowns on Call, which brings cheer to children who are in the hospital.
"David Balding was looking to expand his circus in a way that would reach people who aren't always able to come to the big top," Claire Wedemeyer, the head clown in the Clowns on Call program, told me recently. "A big population of those people are kids who are in the hospital. So, we figured that we could have a traveling circus in the hospital."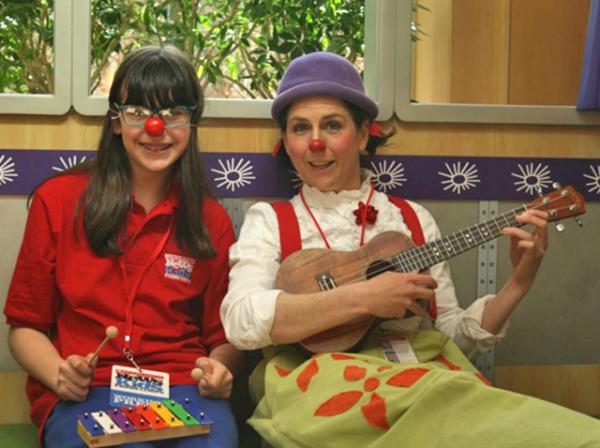 HOSPITAL VISITS
"Every performance is a little different" and tailored to a child's needs, Wedemeyer said. Some kids are in the hospital for extended periods of time. Others may just have missed their class's field trip. A few don't even feel sick. They just feel bored.
"Clowns on Call . . . provided welcome smiles during a challenging time," said Jenny Shaffer, whose son got a visit from Wedemeyer during a hospital stay. "As a parent, I was thoroughly entertained, as well as touched by Claire's efforts and compassion."        
Wedemeyer enjoys bringing cheer to kids. "It really feels good to know that you lightened someone's load," she said. 
 
Photos courtesy of the author