A Close Race in Virginia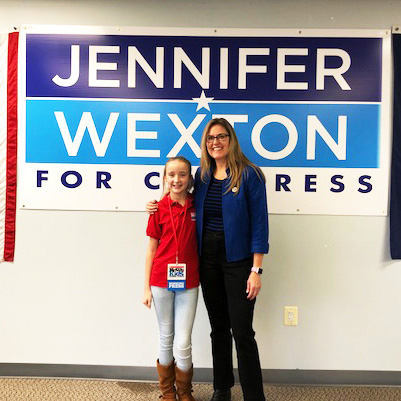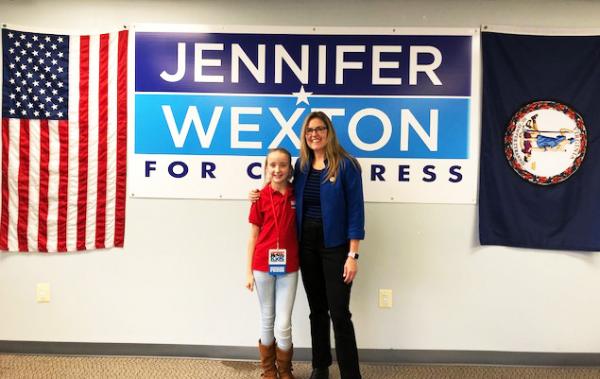 In Northern Virginia's 10th Congressional District, Republican Barbara Comstock is facing a fierce challenge from Democratic candidate Jennifer Wexton. For nearly 40 years, a Republican has represented the district in the United States House of Representatives.
Comstock became a member of the House in 2015. Seeking her third term in Congress, she finds herself in a tough battle. The race is one of the most closely watched this year, with voters heading to the polls on November 6. 
"I'm kind of an accidental politician," Wexton told me during a recent interview at her campaign headquarters in Sterling. "My path to elected office came through public service. After going to law school here in Virginia [at William & Mary], I wanted to use my degree to help people."
Wexton, who currently serves as a State Senator in Virginia, said that her former role as a county prosecutor enabled her to fulfill her dream of public service. 
Now the Democrat is hoping to bring her influence to the U.S. House of Representatives. When asked which issues affect young people the most, Wexton cited climate change and gun safety. "I'm very concerned about what kind of planet we're leaving for all of you and your kids," she said.
Comstock, who earned her law degree at Georgetown University in Washington, D.C., worked as a lawyer before being elected to the Virginia House of Delegates in 2009.
Comstock did not respond to several requests for an interview. But according to the League of Conservation Voters, her record in the House indicates that she has mostly voted against legislation that would protect the environment.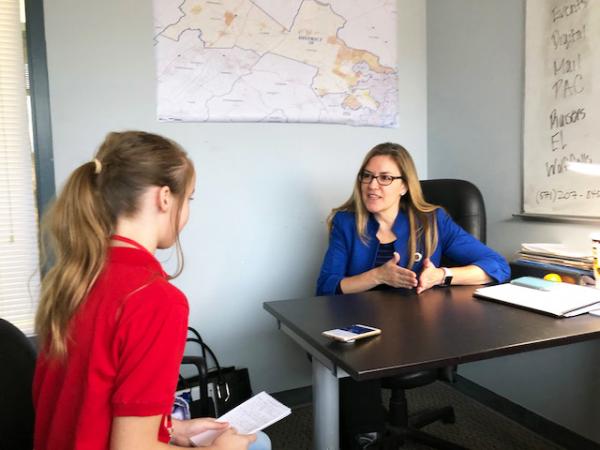 "WE NEED TO DO BETTER"
When it comes to gun safety, Wexton said that she favors legislation supporting universal background checks and a ban on bump stocks (attachments that make semi-automatic weapons more powerful).
"Things like gun violence protection are so important for kids your age," Wexton said. "When I was a kid, we didn't have to have lockdown drills. School shootings were not the [norm]. We need to do better to protect you guys from gun violence."
Last February, after a mass shooting at a high school in Parkland, Florida, Wexton told the state's General Assembly, "We may not be able to stop all the school shootings, but shouldn't we at least try to stop some." The shooting in Parkland left 17 students and staff members dead, and 17 others injured.
Comstock's website states that she is "pro-Second Amendment." Records indicate that she has received considerable financial support from the National Rifle Association (NRA), which is headquartered in the 10th District. She has also earned a top rating from the NRA because of her pro-gun votes in the House.
WHO WILL WIN?
Who will win this key Congressional District? In a recent poll conducted by The Washington Post-Schar School, Wexton had an 11-point lead. 
Republicans currently control both the House and the Senate. Will Democrats take back control of either chamber? Young voters may be a determining factor in what happens on Election Day.
"Older voters are generally more reliable voters," Kyle D. Kondik told me in an email interview. Kondik is managing editor of Sabato's Crystal Ball, a newsletter published by the University of Virginia Center for Politics. If enough voters below the age of 29 turn out, that could affect the outcome of many races nationwide.
According to Tuft University's Center for Information & Research on Civic Learning and Engagement, 48 million Americans under the age of 30 were eligible to vote in the 2016 presidential election. But only 24 million showed up. 
"If younger voters voted at a higher rate," Kondik said, "the issues they cared about might get more attention from our leaders."
Will young people cast ballots in big numbers on Election Day? Tune in on November 6 to find out.
Photos courtesy of the author