Clifford Hits the Big Screen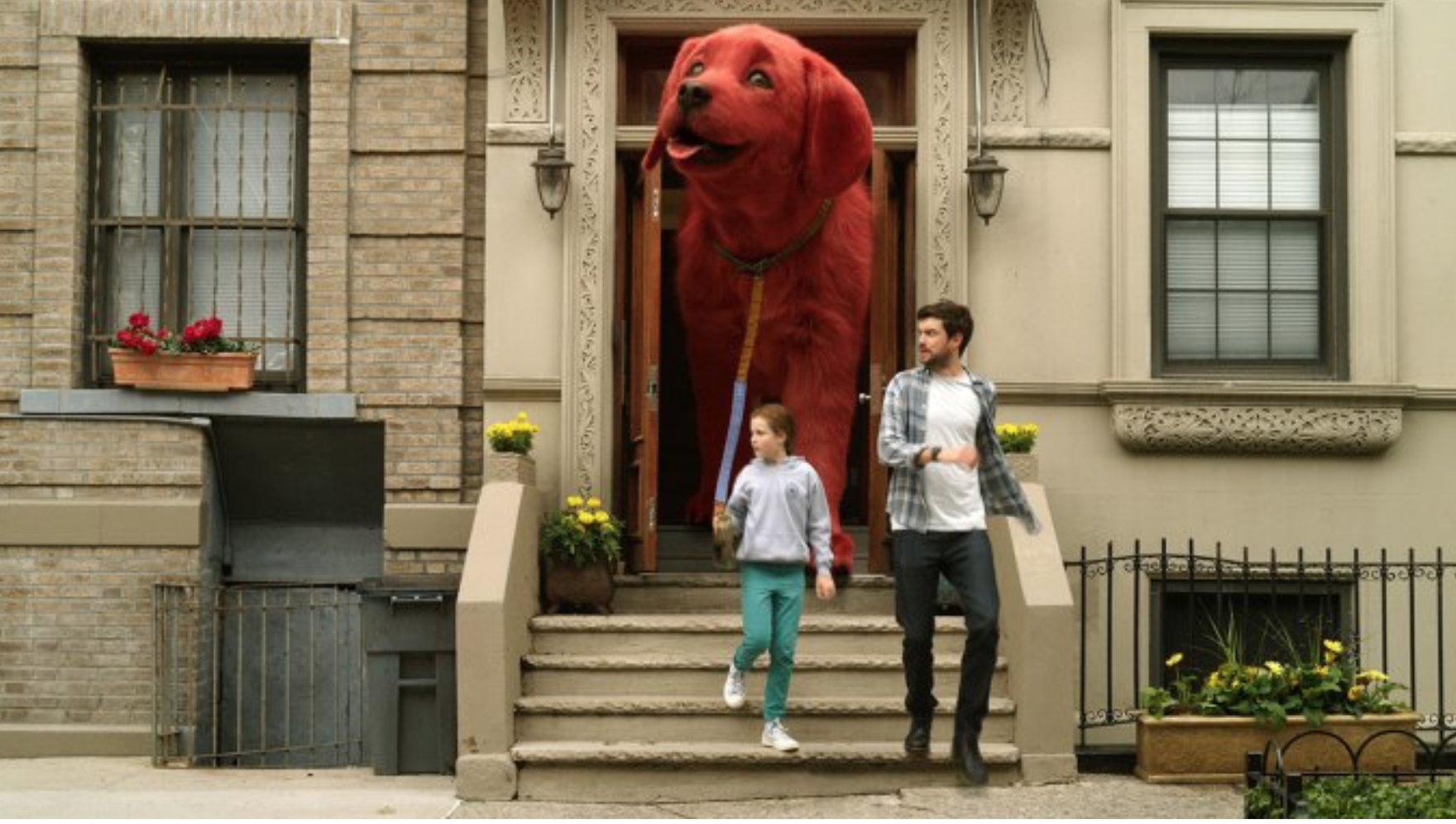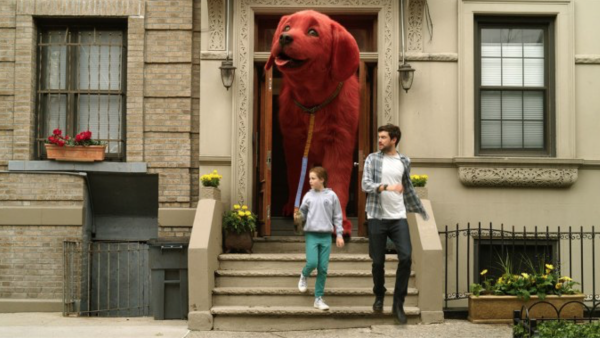 Clifford the Big Red Dog, a new movie about the beloved children's book character, premieres on November 10. The live-action movie is also available for streaming on Paramount+.  
The late Norman Bridwell, an author and illustrator, published his first picture book about Clifford in 1963 (Scholastic). Dozens of stories followed, chronicling the adventures of the lovable puppy. There also have been TV adaptations and video games.
The movie tells the story of Emily Elizabeth Howard, 12, played by Darby Camp, and her red puppy named Clifford. Emily is struggling to adjust to the private school she now attends in New York City, where other students bully her for being different. 
On the way to school one day, Emily and her Uncle Casey, played by Jack Whitehall, meet an animal rescuer named Mr. Bridwell. The mysterious character, who is played by John Cleese, introduces Emily to Clifford. 
When Emily asks how big the puppy will get, Bridwell responds: "That depends on how much you love him." 
Clifford eventually finds his way home to Emily. By the next morning, he is magically 10 feet tall.
"A LOT OF HEART" 
I recently attended a virtual press event for the movie hosted by Paramount Pictures. Walt Becker, who directed Clifford the Big Red Dog, producer Jordan Kerner, and several cast members talked about the making of the movie. I asked what it was like to interact with the character of Clifford during filming, since he is computer animated. 
Becker explained that two talented puppeteers controlled a huge puppet who represented Clifford. "The puppeteers did a great job representing Clifford's emotions." said Izaac Wang, who portrays Emily Elizabeth's best friend, Owen Yu.
Kerner noted that filming in New York City attracted the attention of fans and passersby. "The puppeteers did an amazing job making the puppet seem like a real dog," Kerner said. "We had a lot of people, unbelievably to us, immediately recognize him as Clifford."
For viewers who may wonder about the massive amounts of slobber that Clifford produces, Darby offered a behind-the-scenes look. "The slobber was this ingredient that's in milkshakes," she explained. "It's a weird consistency, so it actually feels like slobber. If Clifford licked you, they had a guy's arm in a sleeve that looked like a tongue. He just would get all this stuff on and actually lick you with his hand." 
Slobber aside, Clifford the character is known for his big heart. Those involved in the production believe that the film matches Clifford's energy. "It's a movie that has a lot of heart, and there's a lot of compassion," Whitehall said. "It really spreads a lovely message about not making judgments about people."
Top photo: Paramount Pictures/Courtesy of Everett Collection; bottom photo courtesy of the author