Cities of the Future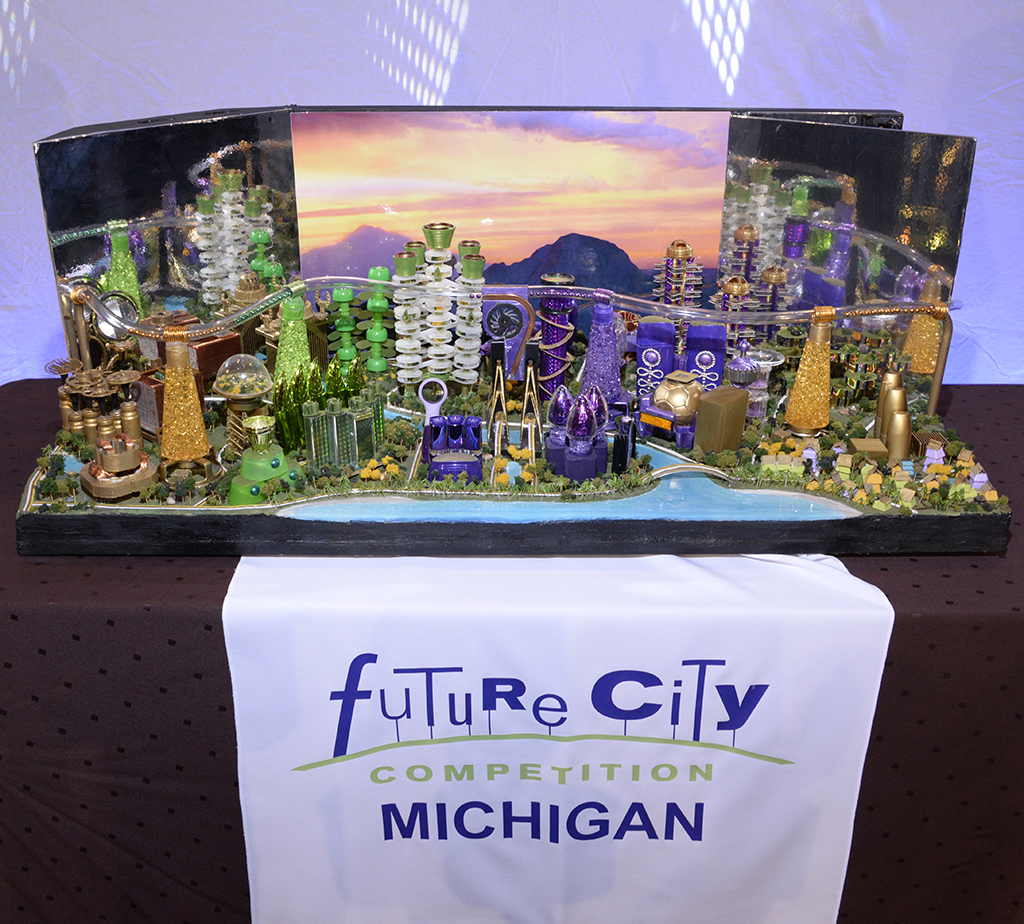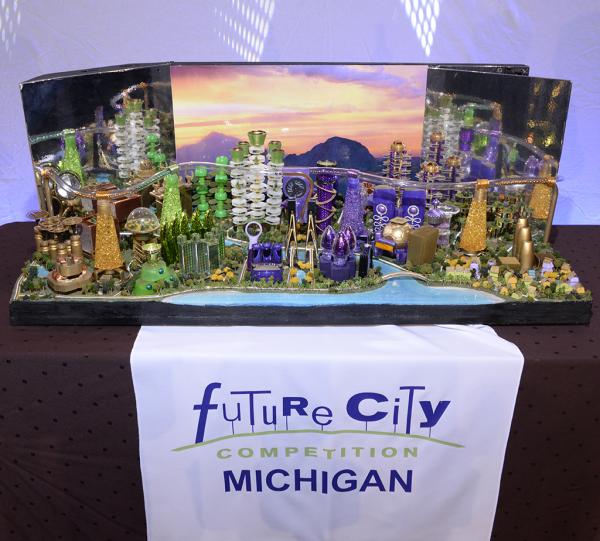 How would you design a city of the future? This year, more than 40,000 students from 1,350 middle schools in the United States and China got a chance to do just that. Winners of 37 regional competitions gathered in Washington, D.C. February 14-18 to go before a panel of judges with expertise in technology, science, and engineering.
The competition challenges students to research, design, and create cities to accommodate our growing population. This year's theme was "Feeding Future Cities." Led by an educator and an engineer mentor, each team had to create a city that would provide one protein and one vegetable for its citizens.
The teams began their research in September. They looked into the advantages and disadvantages of various foods and devised a plan to grow the foods they had selected. Each team then built a model city using recycled materials. With a budget of $100, the students had to be imaginative. They used everything from bottle caps, Christmas ornaments, and water bottles to discarded lipstick tubes, cell phones, and egg cartons.
A FOCUS ON "STEM"
Students were drawn to the competition for a variety of reasons. "This was a challenge," said one participant, "and I like challenges." Other students wanted to participate because of their interest in design and engineering. Still others were following in the footsteps of older siblings.
After two rounds of judging, a winner was selected from five finalists. Students from St. John Lutheran School in Rochester, Michigan, won first place for the second year in a row. Their fictional metropolis (pictured) is located in Haiti.
"It was surreal, shocking, unbelievable," one Michigan team member said.
The top five winners received $7,500 for their schools' academic programs. The winning team will also get a trip to the U.S. Space Camp in Huntsville, Alabama.
The competition, which was first held in 1992, challenges students to explore the STEM (Science, Technology, Engineering, and Mathematics) fields. Thea Sahr, Director of Programs at DiscoverE, a nonprofit organization that runs the event, credits Future City's success to participants' enthusiasm.
If you'd like to learn more about Future City, click here.