Christmas at the White House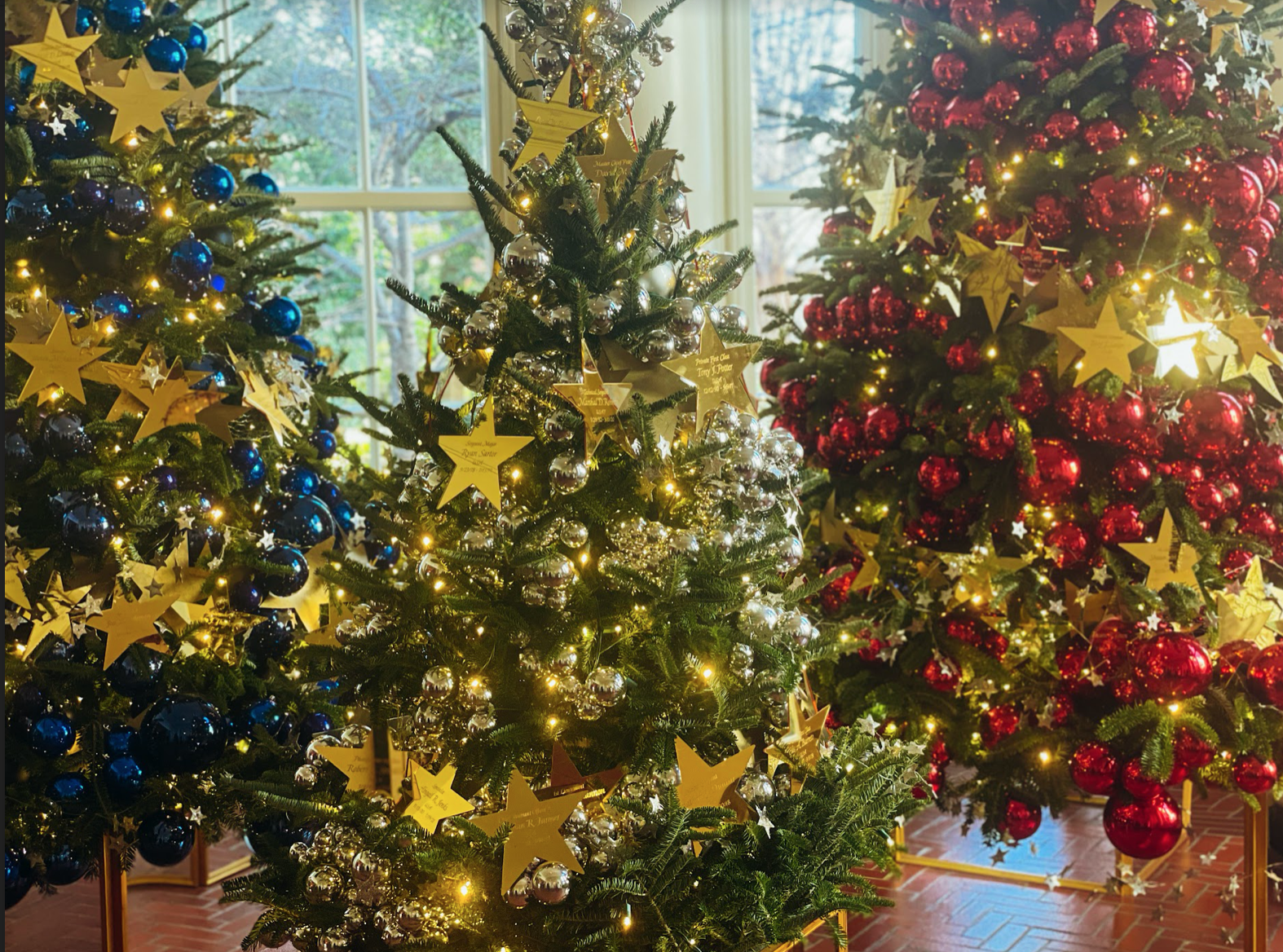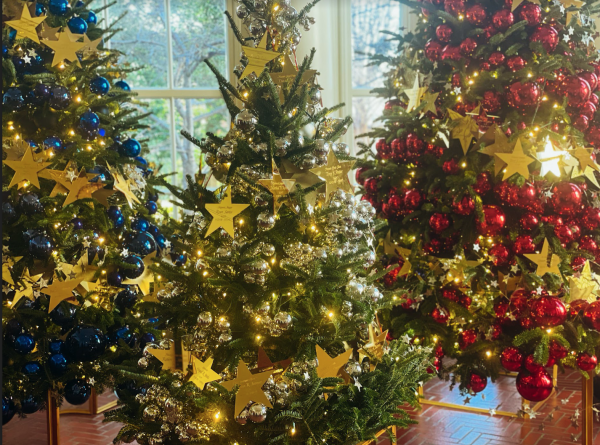 The White House is the residence of the President of the United States and his family. Each year, the family in residence decorates the building for the holiday, with lots of help from volunteers.
This year, First Lady Jill Biden chose "We The People" as the theme. On December 9, my family and I toured the White House after requesting a tour through our Congressional Representative in Maryland. 
"As our country gathers for the holidays, traditions may vary, but our shared American values—a belief in possibility, optimism, and unity—endure season after season,"  the First Lady wrote in a welcome letter.
In the East Wing, visitors will find a trio of Gold Star Trees. Each inscribed star ornament on the trees represents a member of the U.S. military who was killed in action.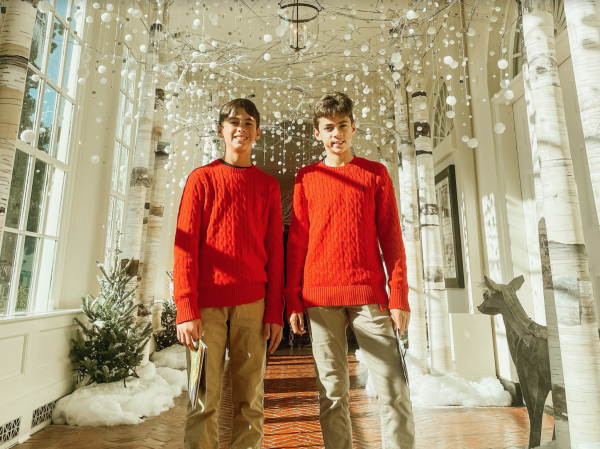 HOLIDAY FAVORITES
Other highlights include the East Colonnade, which is lined with white trees, woodland animals, and lanterns. The scene is meant to invoke the serenity that comes right after a snowfall. 
The Bidens' love of their pets, Commander and Willow, can be seen in illustrations in the Vermeil Room (French for gilded silver). Family baking traditions are honored in the China Room, where the trees are adorned with wooden spoons and "Grandma's" cookies.  
The East Room, which is the largest room in the White House, celebrates the natural wonders of the U.S. The fireplace mantles are decorated to represent four of our National Parks: The Grand Canyon, Yellowstone National Park, the Great Smoky Mountains, and Shenandoah National Park.
The State Dining Room is themed "We The Children." The tree ornaments include self-portraits created by the students of the 2021 Teachers of the Year from across the country. Last but not least, you can see a replica of the White House made of gingerbread. 
If you'd like to see all of the decorations, you can take a virtual tour on the official White House website. 
Photos courtesy of the author