A Christmas Story House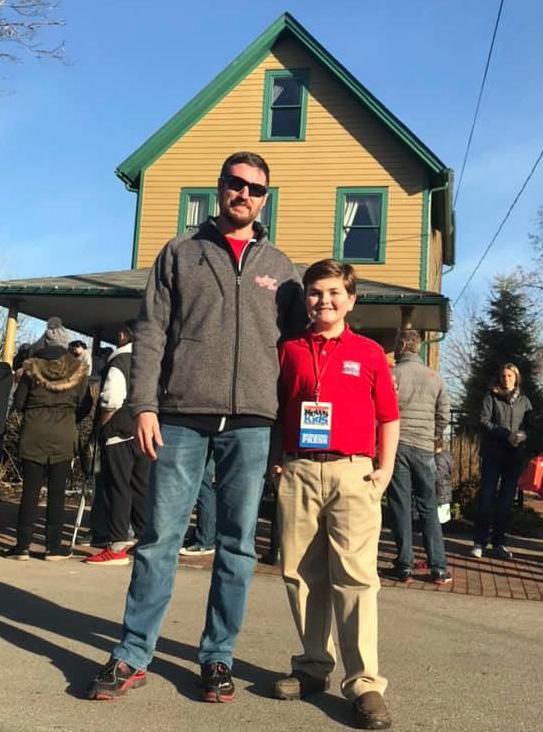 In 1983, A Christmas Story was released. Based on the Jean Shepherd novel from 1966, In God We Trust: All Others Pay Cash, the film is a beloved holiday classic.

In the movie, Ralphie Parker and his family live in a fictional Midwestern town that is modeled after the Indiana town where Shepherd grew up. But A Christmas Story was actually shot in Cleveland, Ohio. A 19th-century Victorian house in the Tremont neighborhood was used for the exterior of the Parkers' house. Today, fans can tour the home, as well as a gift shop and museum.
I recently spoke with owner Brian Jones about his unique venture, which has evolved into a thriving business. The house and museum draw more than 100,000 visitors each year.
IT STARTED WITH A LEG LAMP
Growing up, Jones dreamed of becoming a Navy pilot. He attended the United States Naval Academy but failed the vision test. "My family wanted to send me a leg lamp like the one in the movie to cheer me up," he recalled. When his dad coudn't find a lamp to purchase, he built one. 
"I thought this lamp could be a great business," Jones said. After completing his military service, he founded the Red Rider Leg Company, which makes replicas of the lamp from the movie. 
Jones later learned that the Ohio house where A Christmas Story was filmed was for sale. He immediately made an offer to buy it.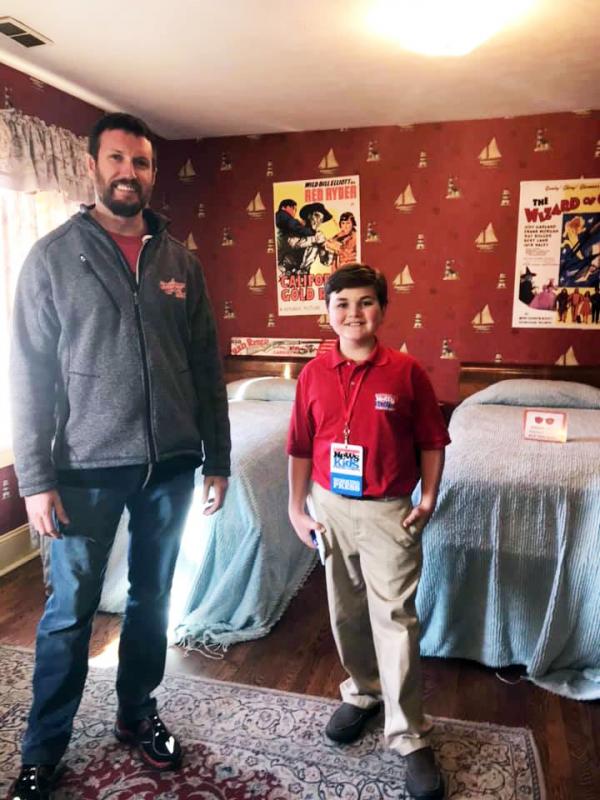 EVOKING CHILDHOOD MEMORIES
Jones spent two years restoring the home, turning the inside into a replica of the original rooms. "We wanted the house to look exactly like the set of the movie," he said. 
The house opened to the public in December of 2006. When guests arrive for a tour, they can sit on the sofa, pose by the leg lamp in the window, and even crawl under the sink.
Visitors enjoy being able to immerse themselves in the movie year-round. On the top floor, a suite has been added for those who wish to reserve unique overnight accommodations.
Jones has since purchased additional properties nearby to accommodate a museum and gift shop. The museum contains props, toys, costumes, and photos from the filming of the movie. 
"I think people love this movie and want to feel like they are a part of it," Jones said, "because it brings back childhood memories."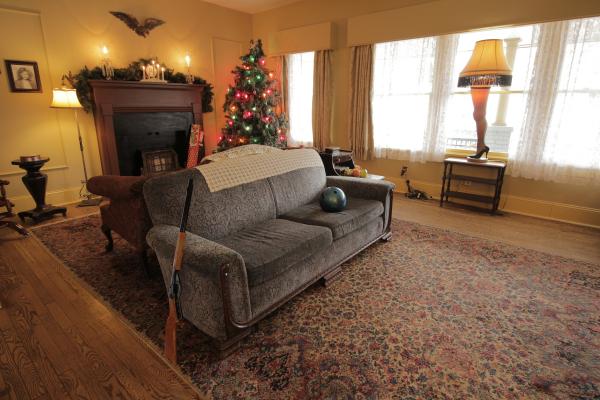 Top photos courtesy of the author; bottom photo courtesy of A Christmas Story House and Museum