Christmas at the Governor's Mansion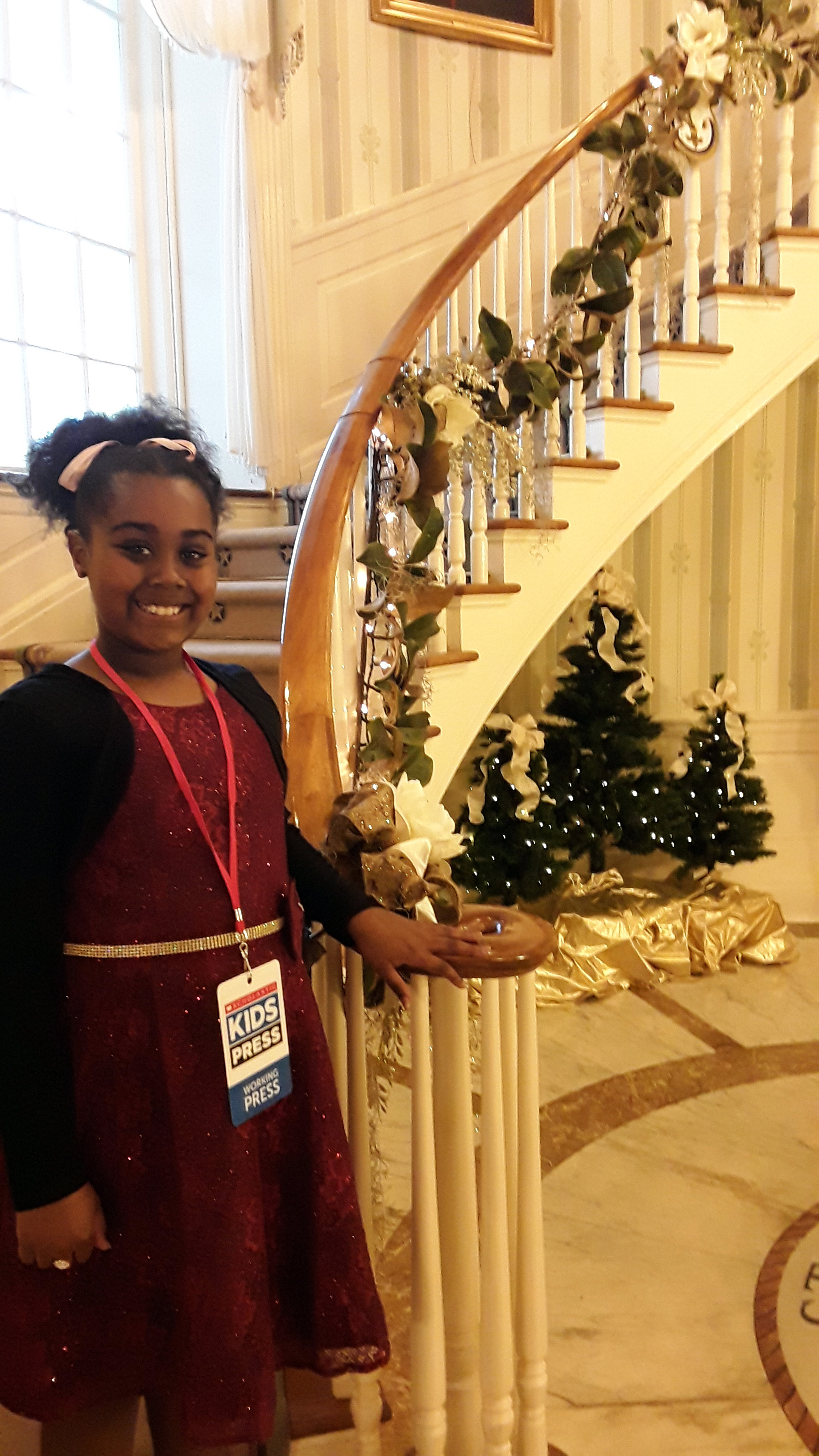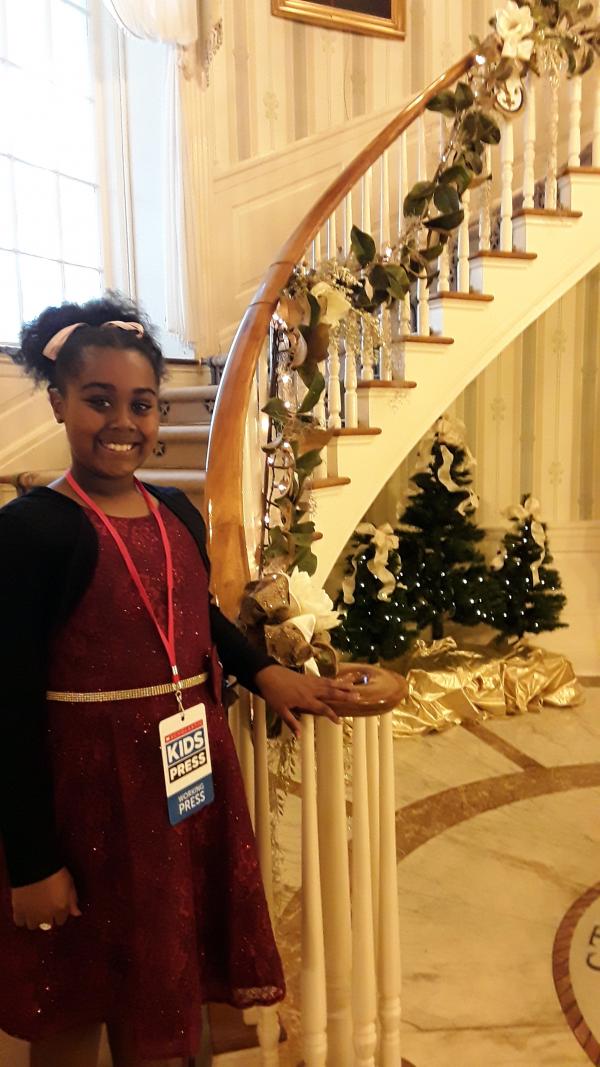 Festive decorations, a high school handbell choir, and even Santa Claus were part of a recent Christmas celebration at the Louisiana Governor's Mansion in Baton Rouge. The annual event, held on December 4 this year, was hosted by Governor John Bel Edwards and his wife, First Lady Donna Hutto Edwards. 
"Each year, I've chosen a different theme," Mrs. Edwards said. The 2019 theme, "All Things Louisiana," emphasizes the state's natural beauty. 
Holiday visitors to the Governor's Mansion can see decorations that incorporate the state flower (magnolia), tree (bald cypress), and bird (brown pelican). Ornaments in the shape of the state, with cutouts of its 64 parishes, were hung on the trees.
There were three trees in the mansion, the tallest being 11 feet. The First Lady said that her favorite is the children's tree, which includes ornaments made by local students. "It's just real exciting to open up those boxes," she said, "and see everything from a clay magnolia to a cut-out pirogue [boat] with a crawfish in it."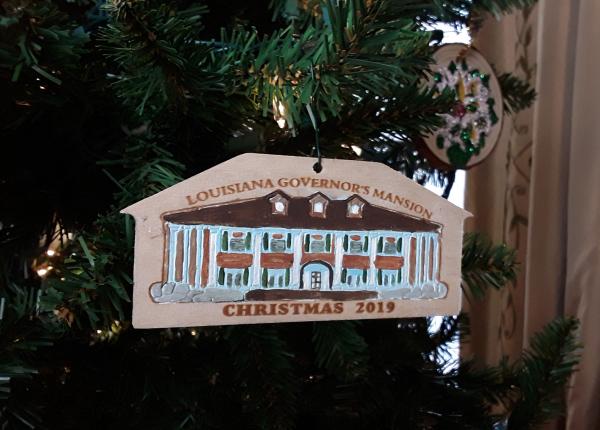 GIVING BACK 
Invited guests brought gift cards in support of one of the First Lady's initiatives, helping the state's foster children. When Mrs. Edwards travels around the state, she gives the cards to organizations working to support her mission. The donations are used, she said, "to buy toiletries, maybe a blanket, clothes, and school clothes, if needed, for the young people in foster care."
The event was attended by members of the National Guard and their families. It concluded with a tree lighting ceremony on the front lawn. 
 Santa and Mrs. Claus, along with the Governor and First Lady, gathered around the tree with the guests. The kids enjoyed holiday treats and sang Christmas carols, including O Christmas Tree and We Wish You a Merry Christmas.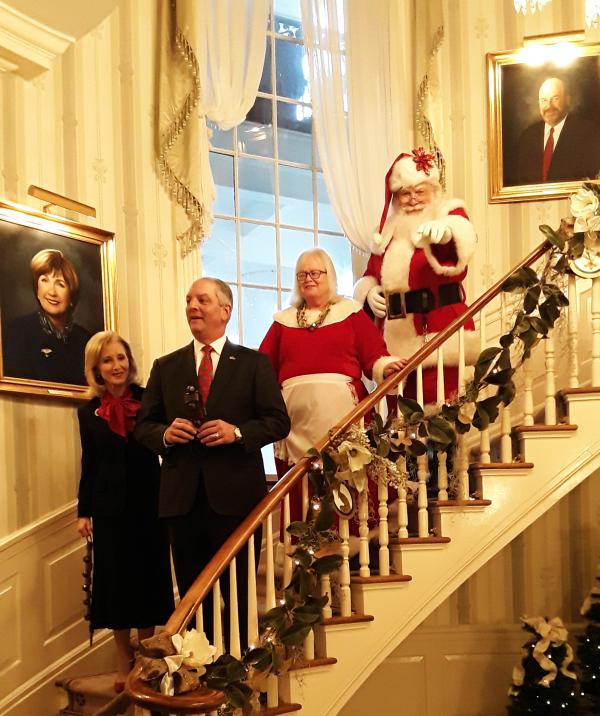 Photos courtesy of the author