Chris Christie Announces His Presidential Run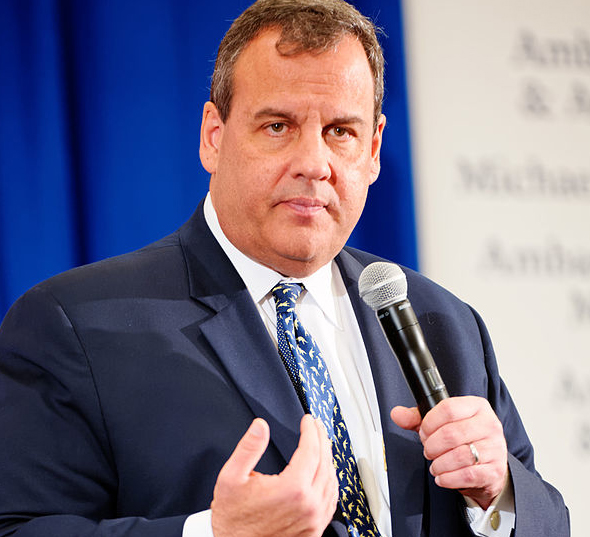 On the morning of June 30, hundreds of people gathered in the gymnasium at Livingston High School in Livingston, New Jersey. They wanted to hear the state's Republican Governor, Chris Christie, announce his run for the presidency of the United States. "Everything started here for me," Christie said. "Livingston is home for me."
Christie, who grew up in Livingston and graduated from the high school in 1980, was joined on stage by his wife and four children. After talking about the sacrifices that his parents and grandparents had made to provide a better life for their children and grandchildren, Christie cited his accomplishments as New Jersey's Governor.
"When I became Governor six years ago," he said, "we had a state that was in economic calamity." Christie went on to say that his administration "balanced six budgets in a row."
A LONG ROAD AHEAD
Outside the school, where I was standing, adults, children, and reporters milled around. Trucks from television stations like CNN and Fox transmitted Christie's speech. People talked and sang. It was a mostly festive atmosphere, but hundreds of protesters claimed that Christie had not been a successful Governor. Many teachers expressed concerns about cuts that Christie had made to their pension and health insurance benefits.
Christie joins more than a dozen Republicans who are vying for their party's nomination. The Republican nominee will face the top Democrat in the general election for President on November 8, 2016.
Despite the odds against him, Christie seemed confident. He ended his speech by saying, "We are going to go and win this election."