Children of Color Greet a Special Santa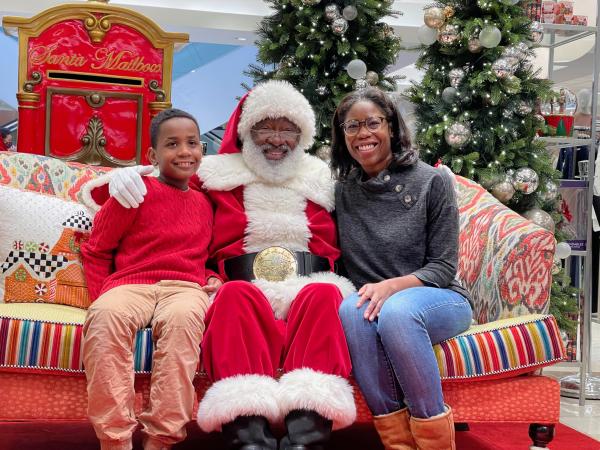 Holiday cheer, Christmas sweaters, and smiles were in abundance on December 19 at the Tysons Corner Center in Virginia. Dozens of families waited in great anticipation for something many had never seen in person—a Black Santa Claus.
Santa Just Like Me, a company based in North Carolina, has a mission to show children a different side to the iconic man in the red suit. The company gives kids a memorable experience with Santa, as well as three souvenir photographs to take home.
At the event in Northern Virginia, hostesses gave out complimentary chocolate chip cookies and hot cocoa. Brandon Weddle, 9, and his mom, Brandi Weddle, gladly accepted the treats.
"It was fun," Brandon said of the experience. "Santa was really nice. He asked me what I wanted for Christmas and my favorite part of Christmas."
During his conversation with Santa, Brandon asked for the Harry Potter Marauder's Map, a Bad Guys book, and model airplanes.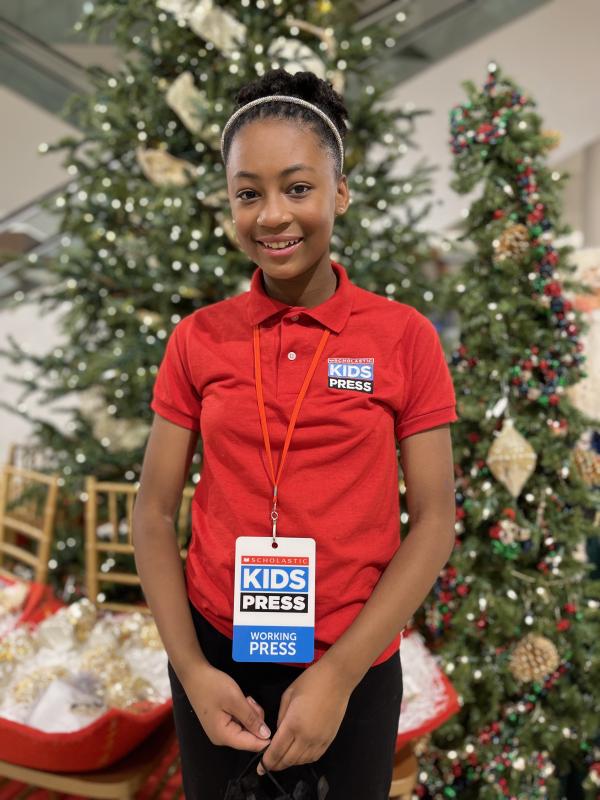 "BE NICE"
Most of the attendees were African American, but Asian American families also showed support. Jessica Young and her three-year-old daughter, Kendall, were among those families.
"I'm happy this is a Santa of color, because I believe Santa can be any color," Jessica said. "The next Santa I'm going to look for is an Asian Santa."
In my exclusive interview with Santa, he encouraged young readers to "keep the Christmas spirit alive all year long, be cheerful, and be nice to each other."
Photos courtesy of the author