In Chignahuapan, Christmas Is Year-Round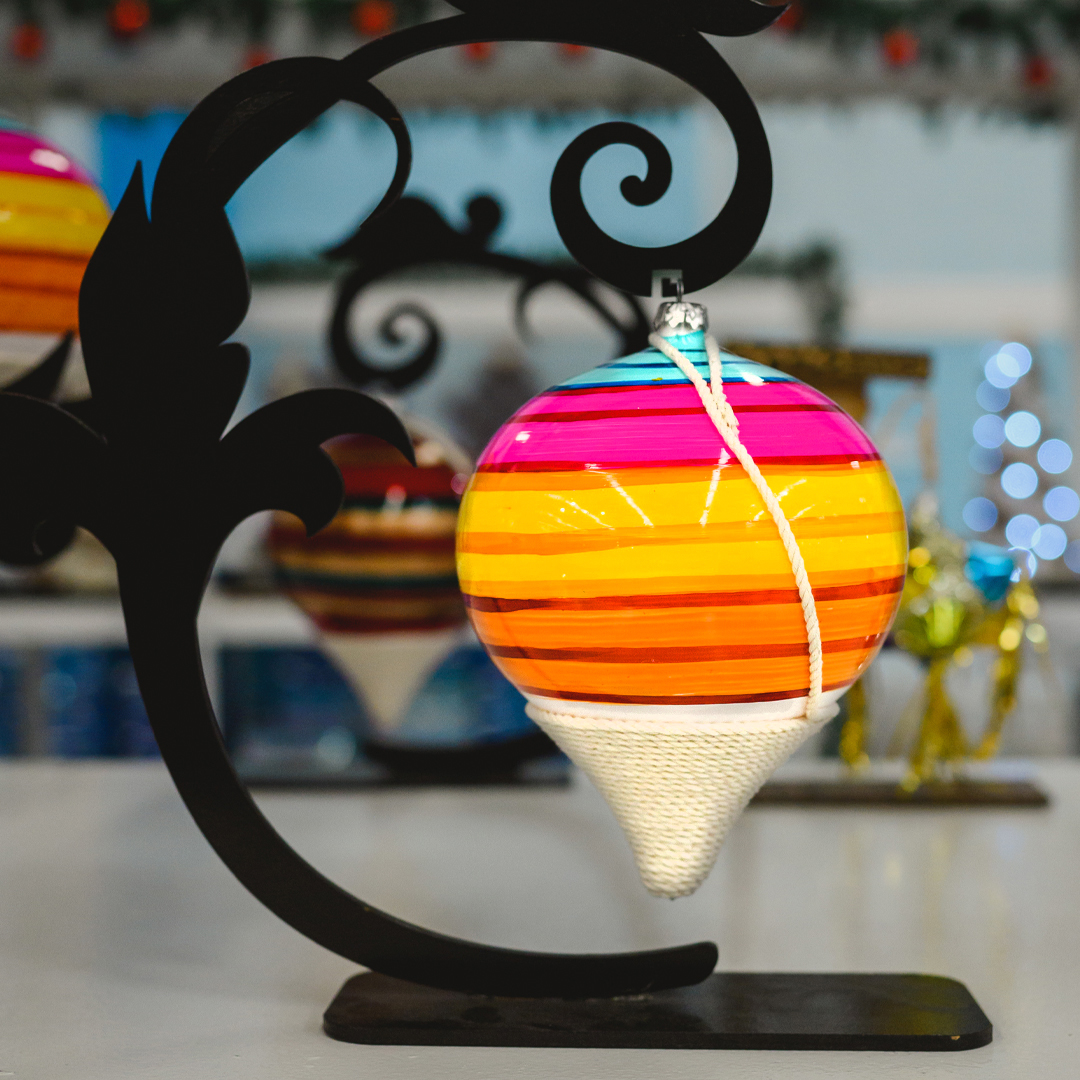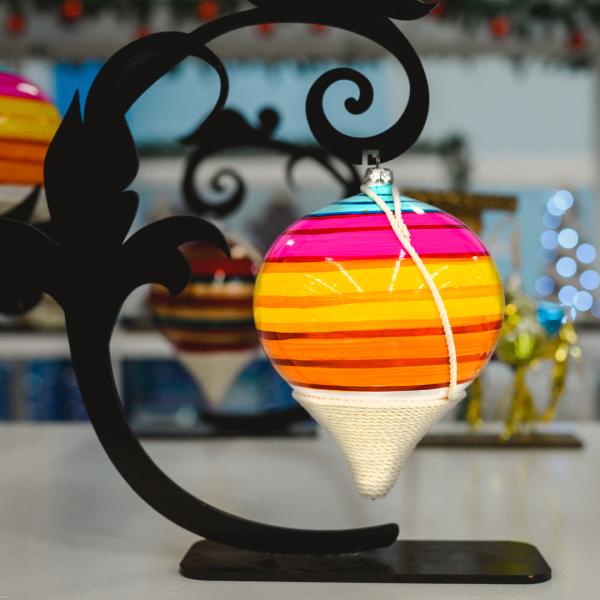 In the Mexican town of Chignahuapan (chee-nah-wah-pen), artisans make Christmas ornaments year-round. This small town has more than 200 workshops that produce delicate ornaments. It is a popular place to visit, especially during the Christmas season. 
One of the town's factories is called the Castle of the Sphere (El Castillo de la Esfera in Spanish). It started as a small workshop decades ago, employing just five artisans.
"We are a family business," Javier Tirado told me recently. His parents founded the company in 1993.
Like other factories in Chignahuapan, the Castle uses a technique known as glassblowing to make its ornaments. First, a piece of glass is heated with a blowtorch. Once it is at a high temperature, the artisan blows on it, molding it into the desired shape, usually a sphere.
A thin layer of aluminum is then applied to make the ornament shine. Next, the ornament is painted with a special paint made at the Castle. 
Some ornaments go through additional decorative processes. The Castle even makes personalized ornaments.  
The ornaments are then packaged and shipped. The entire process is painstaking. "The craftsmen need to have a lot of delicacy when dealing with the ornaments," Tirado said. "They have to be very careful."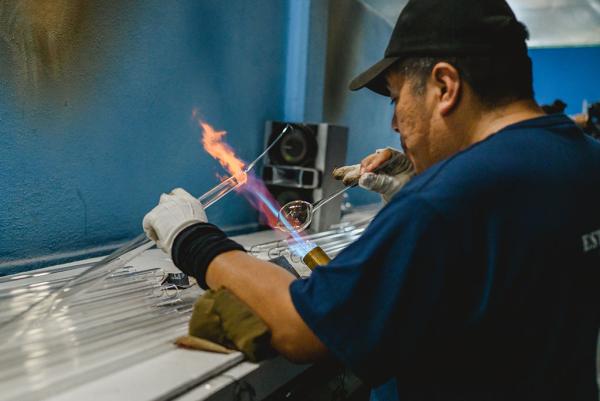 TRADITIONAL MEXICAN TOYS
For this year's collection, the Castle of the Sphere is spotlighting Mexican culture through ornaments depicting traditional Mexican toys. 
"We have the cup-and-ball, the yo-yo, the spinning top, and the star-shaped piñata with seven peaks," Tirado said. 
Piñatas are not actually toys, but they are popular on ceremonial occasions. At parties, for example, children wear a blindfold and try to break the piñata with a bat or a stick to get the hidden candy. 
Thanks to the making of Christmas ornaments, residents of Chignahuapan can enjoy Christmas year-round.
Photos courtesy of Castle of the Sphere