Cherry Blossom Celebrations Return to D.C.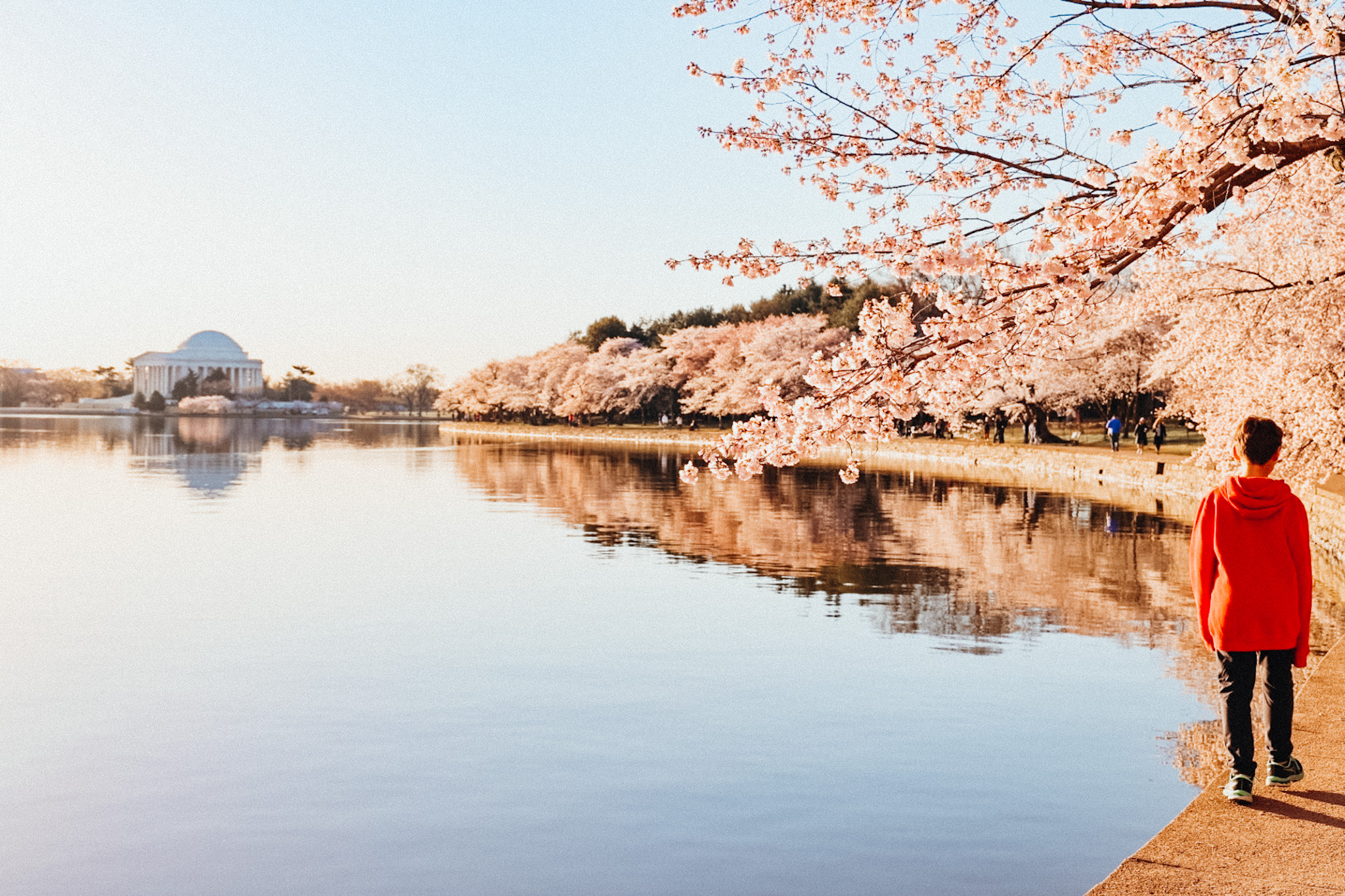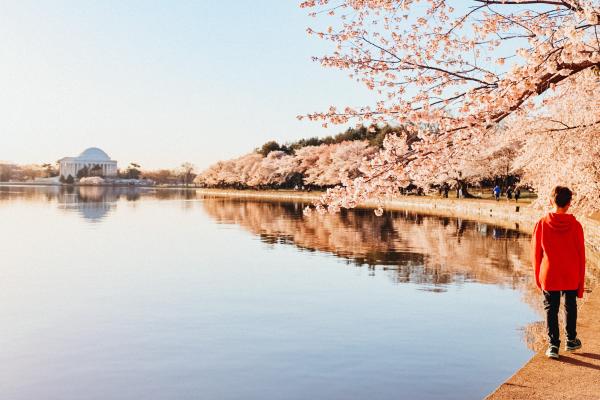 Every spring for about two weeks, cherry trees blossom in Washington, D.C. Along the Tidal Basin by the Thomas Jefferson Memorial, trees burst with pink and white blossoms.
The annual spectacle is admired by people from around the world. The tradition dates back to 1912, when the Mayor of Tokyo, Japan, gave the city 300 cherry trees as a gift.
This year, organizers of the National Cherry Blossom Festival (NCBF) are hosting events in the nation's capital through April 17. Visitors are invited to "rediscover spring" and enjoy D.C.'s cultural, entertainment, and dining opportunities.
Celebrations have been canceled or held virtually in the past two years due to the coronavirus pandemic. That meant lots of added excitement this year.
On April 9, I traveled to the steps of the National Archives on Constitution Avenue to see the National Cherry Blossom Parade. As the presenters and parade participants made final preparations, I spoke with Diana Mayhew, the president and chief executive officer of the NCBF.
"This is so joyful that so many people can not only come and watch the parade," Mayhew said, "but actually be part of the parade."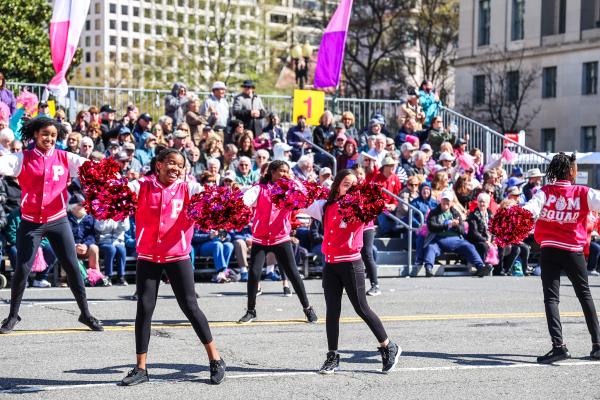 "COMMUNITY PRIDE"
The parade included cultural performances, thematic floats, and more. "We have almost 4,000 people," Mayhew said, "from kids in high school marching bands to dance groups. It's a great opportunity for so many people."
The parade is one of several NCBF events. The festival, Mayhew told me, " brings so much joy and community pride to D.C. residents." After two years of pandemic restrictions, Mayhew added, the influx of tourists and visitors to the city is "good for the economy." 
Grammy-nominated vocalist Taylor Dayne performed during the parade. Visitors also enjoyed floats festooned with flowers and giant balloons featuring beloved characters, including Clifford the Big Red Dog. When Tag Team, a rap duo, sang their hit, "Whoomp! (There It Is)," spectators jumped up to dance.
Mayhew was pleased to see so many people enjoying the festival. But she still has her eye on the future. "Even now," she said, "we're planning for 2023."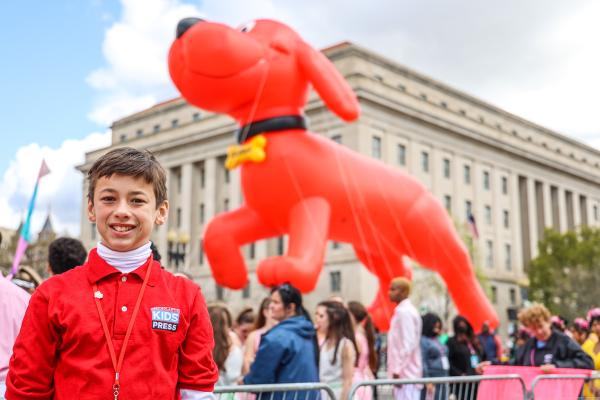 Photos courtesy of the author