Characters of Color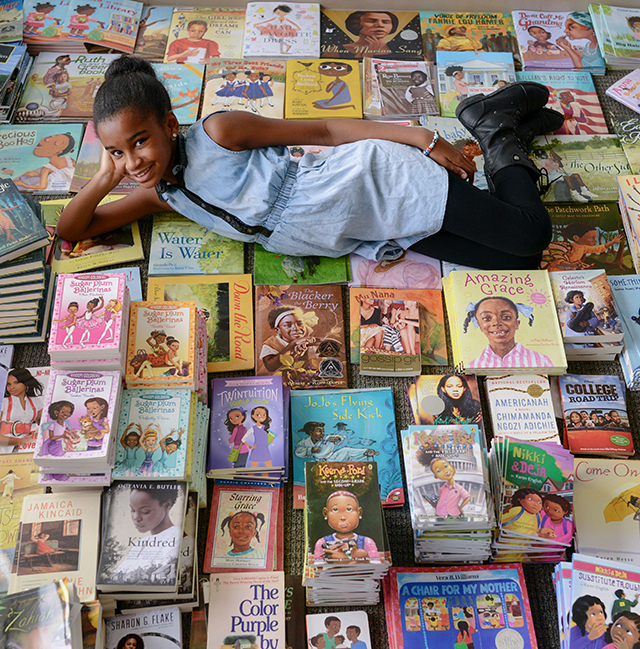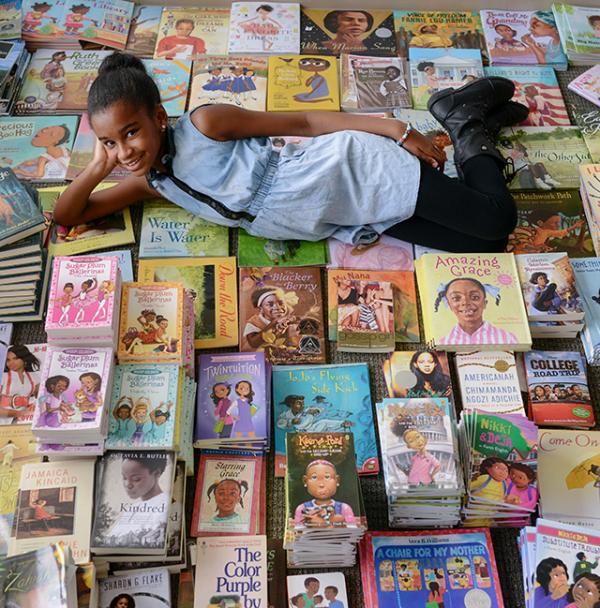 "My fifth grade class is where the frustration started," said 11-year-old Marley Dias during a recent Skype interview. "I noticed that the books I was being assigned were only about white boys and dogs."
Marley, who is now in the sixth grade at St. Cloud Elementary School in West Orange, New Jersey, wanted to see more characters who looked like her and shared her experiences, so she decided to do something about it. With help from her mother, Janice Johnson Dias, Marley started a Twitter campaign in November 2015 called #1000blackgirlbooks.
At first, Marley didn't have much success. "By December, we only had, like, 200 books," she recalled, "and I was really, really discouraged."
In January, things began to look up—fast. Marley appeared on The Ellen DeGeneres Show, Charlie Rose, and other TV programs. Suddenly, her campaign "was blowing up everywhere," she said. As of March 21, Marley had collected 4,000 books that feature black girls as the main characters. 
A CALL TO ACTION
Marley's interest in social change may have come from her mother, who is an assistant professor at John Jay  College of Criminal Justice in New York City and the co-founder of GrassROOTS Community Foundation, an organization that addresses health issues facing women and girls in poverty.
Marley's campaign is one of several that have been inspired by young black activists. All of the "Black Girl Books" that Marley has collected will be donated to schools and libraries in Jamaica. "That's where my mother's from, and I'd never been there," Marley explained. "I thought that [it] would be a great time to go and help."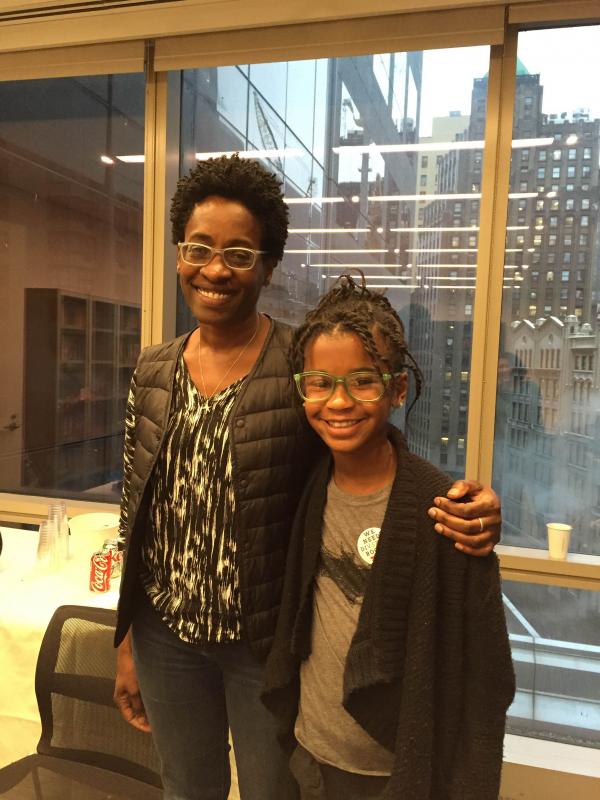 On a recent trip to Jamaica, Marley dropped off the books that she has collected so far. "The best part was probably going the day before the fair to a retreat where my mother is from, and meeting her childhood friends and getting to see where she lived and where my great-grandmother lived," Marley said. "But the best, best, best part was the book fair. I could see what I was dreaming of this whole time."
Marley hopes to "teach [kids] the difference between whining and wanting, because at first I was just whining about not having these books, but then I realized that I wanted to do it. I wanted it so bad that I just was willing to go out there and start this campaign." Marley added that when starting a big project, "It's OK to be overwhelmed, and it's OK to not always know."
Marley is surprised by the enthusiastic response that "Black Girl Books" has gotten. "I never thought that it would be this popular," she said. What started as one girl's idea has blossomed into an inspiring call to action around the world. 
See an excerpt from Adedayo's interview with Marley.
Learn more about Marley's campaign and the growing list of books in her collection.
Top photo: Courtesy of Marley Dias. Bottom photo: Jennifer Baker.