A Champion On and Off the Court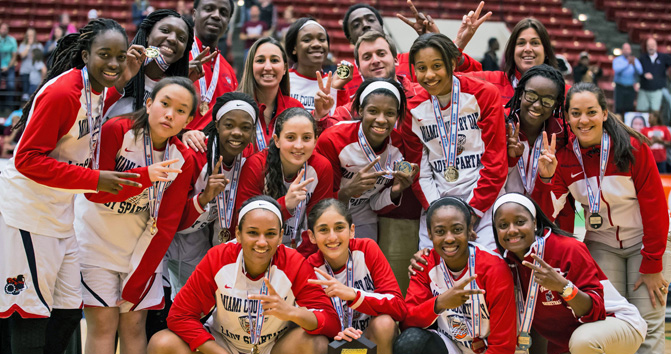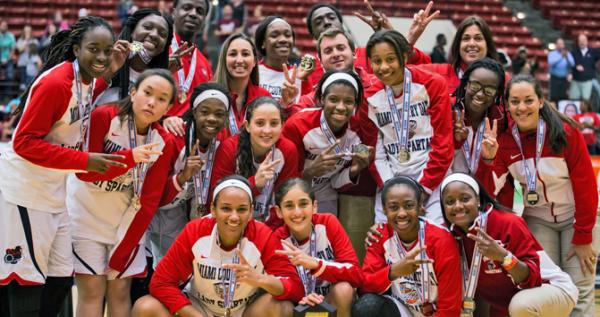 "I couldn't believe that we were going to New York City to play in such a large arena, to actually play where a ton of legends have played," says Maria Alvarez, 14.
On April 4, the eighth-grader, a starting guard for Miami Country Day School's basketball team, made her own history at New York City's Madison Square Garden. In the championship game of the DICK's Sporting Goods High School Nationals, Maria scored eight points for her team, including two three-pointers in the first half. Miami went on to beat rival Dillard High School of Fort Lauderdale, Florida, 57-41.
"PLAY YOUR GAME"
After the victory, Maria said that her coaches' advice had helped her to stay cool under pressure. "They just told me, 'Don't let the moment get to you, and try not to be scared. Play your game like you've been doing all your life.'"
An outstanding student, Maria started playing basketball at the age of four. She credits her success on and off the court to hours of hard work and the guidance of her coaches. "My coaches are great with time management for school," she says.
HONORED BY THE HEAT
Last year, in her first season, Maria helped lead Miami Country Day to its first state championship, scoring a team-high 15 points in the title game. She also set a school record for the most 3-pointers during a season and earned the Rookie of the Year Award. This year, she won the Coaches Award.
The eighth grader would like to play basketball in college and dreams of making it to the Women's National Basketball Association (WNBA) someday. Her role models include WNBA star Skylar Diggins, who plays for the Tulsa Shock, and three-time NBA champion Dwyane Wade of the Miami Heat.
In March, Maria was among five Florida students honored by the Miami Heat for academic achievement and sportsmanship. What advice does she have for other young athletes? "Follow your dreams," Maria says. "If you really like something, continue to follow that path." Success, she adds, will follow you.