A Celebration of Harry Potter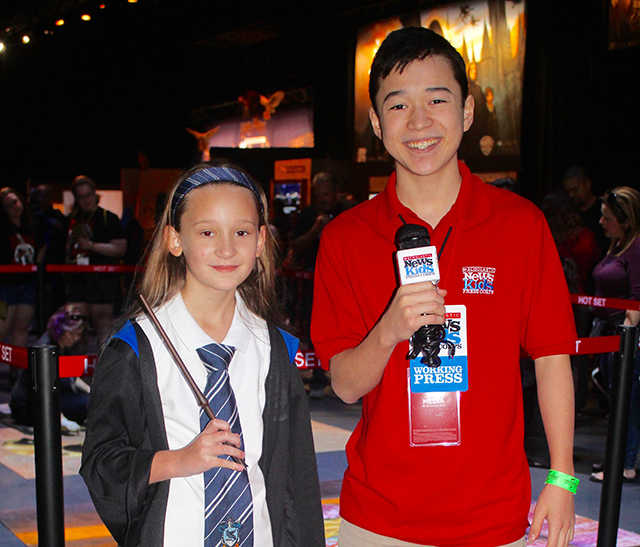 WATCH THE VIDEO
Click below to see clips from Maxwell's interviews at the Celebration of Harry Potter in Orlando, Florida.
On January 26, witches, wizards, and Muggles from around the world gathered for a Celebration of Harry Potter at Universal Orlando in Florida. The three-day event spotlighted the best-selling book series by British author J.K. Rowling and the movies that followed.
It has been 20 years since Harry Potter and the Sorcerer's Stone (Scholastic, 1998), the first book in the series, appeared in the United States. To celebrate the milestone, Scholastic will release new paperbook editions of the series this year, with cover art by acclaimed author and illustrator Brian Selznick.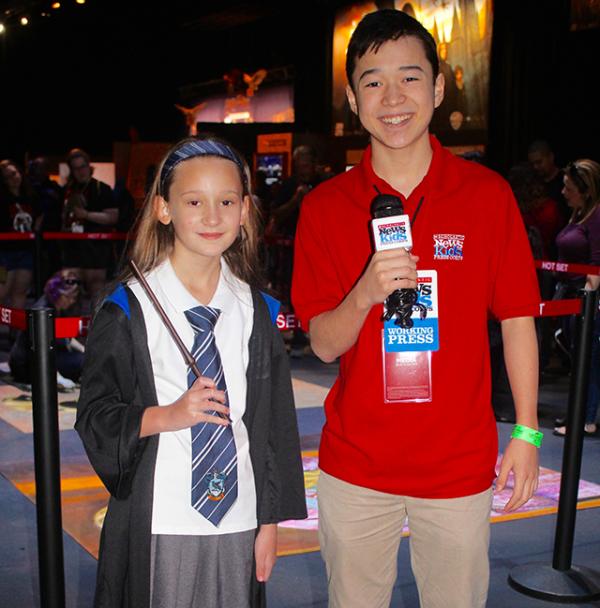 Selznick was at the expo in Florida to reveal his art. "It's a huge honor to be asked to be part of the Harry Potter world," he told me. "It's a little overwhelming, but it's really fun and thrilling."
The first books with Selznick's cover design are due out in July.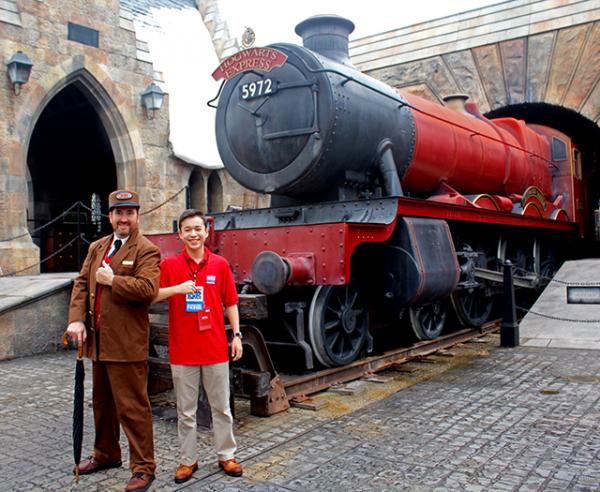 BUTTERBEER AND WANDS
People of all ages came to the celebration dressed as their favorite characters from the book series, which follows the adventures of a fictional wizard named Harry Potter and his classmates at the Hogwarts School of Witchcraft and Wizardry.
Like characters in the novels, fans got to sample butterbeer, learn how to use a wand, and ride on the Hogwarts Express. There were also trivia contests, a new light show on Hogwarts castle, and a Q&A with actors from the Harry Potter movies.
I asked Stanislav Yanevski, who plays Viktor Krum in Harry Potter and the Goblet of Fire, what advice he had for aspiring actors. "Believe you can do it," he said. "If you surround yourself with positive energy, good things will come."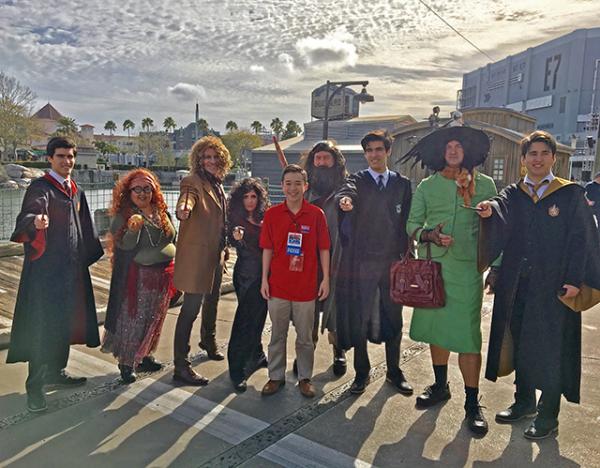 "LOVE AND FRIENDSHIP"
Enthusiastic fans wrote what Harry Potter means to them on the "Muggle Wall" at the Scholastic booth.
"I wrote, 'Simply everything,' because I think there's just so much to say," said Marina Gasparini from Brazil. "I really like the idea of love and friendship in Harry Potter."
Heather Marie of Florida said that she grew up reading the books. "Harry Potter got me through my dyslexia," she added.
Some young fans were eager to name their favorite character in the series. For Miles Muellei, 11, of Minnesota, it's Harry Potter. "I like Luna Lovegood," said Ella Irwin, 10, of Gainesville, Florida, "because she helped Harry Potter on the train."
See Maxwell's interview with author and illustrator Brian Selznick.