Celebrating World Children's Day at the UN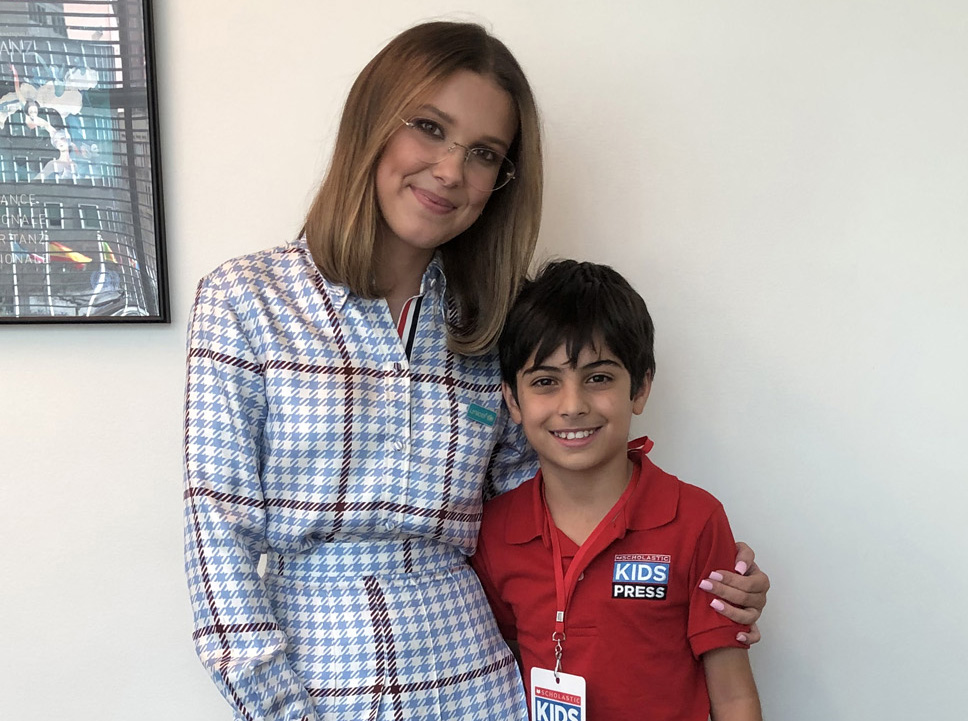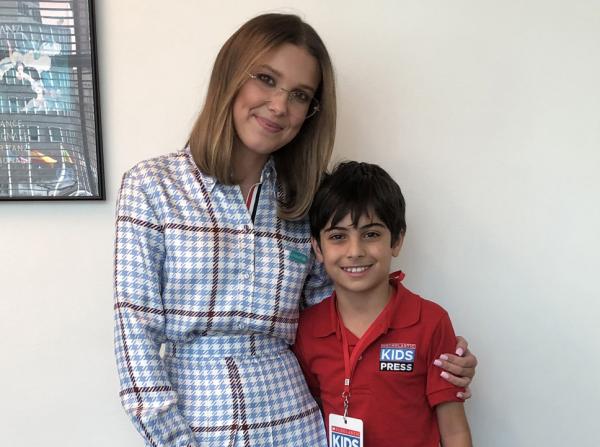 According to UNICEF, a global humanitarian organization, millions of young people in impoverished countries are victims of child labor. Around the world, more than one in four kids between the ages of 5 and 17 work at jobs that are dangerous and keep them from school. Additionally, tens of millions of children have been displaced from their homes because of civil wars and other conflicts. 
To help raise awareness about these issues, UNICEF hosts World Children's Day each year. I attended their recent event at the United Nations (UN) in New York City, where I spoke with Goodwill Ambassador Millie Bobby Brown, 15.
The actress, who is known for her role in the sci-fi TV thriller Stranger Things, advocates for children's needs and rights. World Children's Day, she said, "is special because it means protecting children."                                                                          
Millie was named a Goodwill Ambassador for UNICEF, a UN agency, when she was 14. Helping all children flourish, she said, "has been a dream."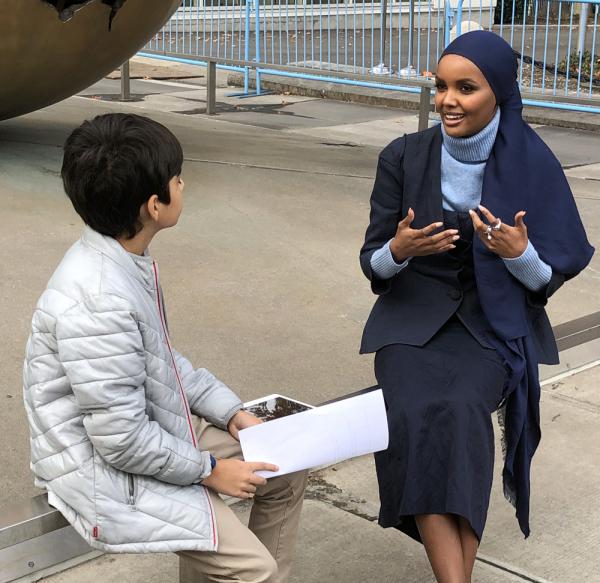 GIVING BACK
Fashion model Halima Aden has served as a UNICEF Ambassador since 2018.
Aden was born in a refugee camp in Kenya. Her parents had fled neighboring Somalia, where a civil war was raging. "I didn't always know if we would have food," she said. She still recalls the camp's mud huts, which would wash away when it rained.
Aden's family moved to Minnesota when she was seven. She was the first homecoming queen at her high school to wear a hijab, a head covering worn in public by some Muslim women.
Aden rose to national prominence in 2016, after competing in Miss Minnesota USA. "Before I knew it," she said, "I was shooting my first magazine cover. And then I became the first-ever hijab-wearing model."  
Wanting to give back, Aden was drawn to UNICEF and its mission of helping children. There is nothing more rewarding, she said, than advocating for kids around the world, "just as others advocated for me."
Photos courtesy of UNICEF