Celebrating Women's Achievements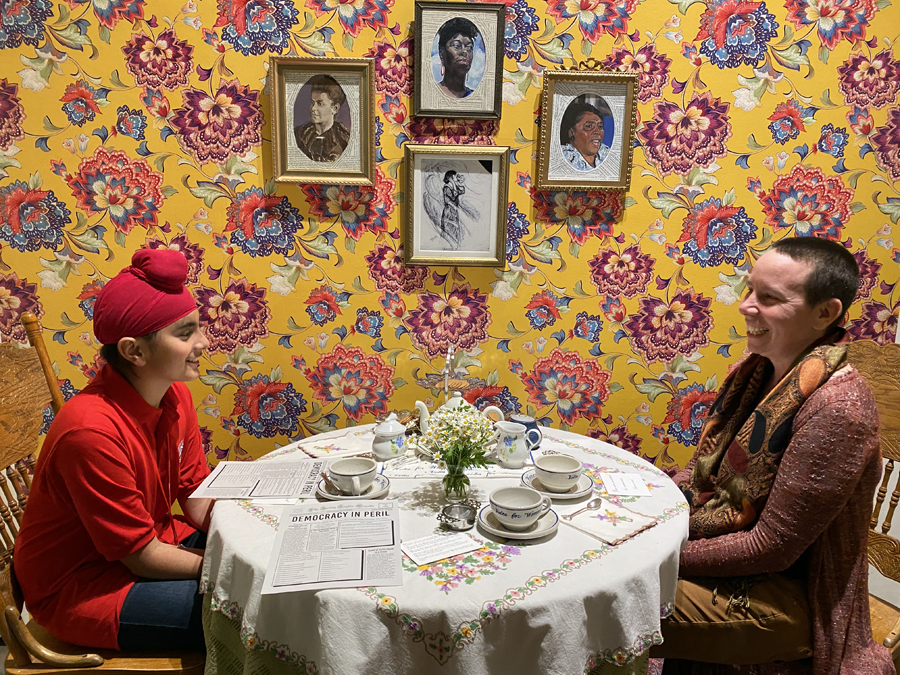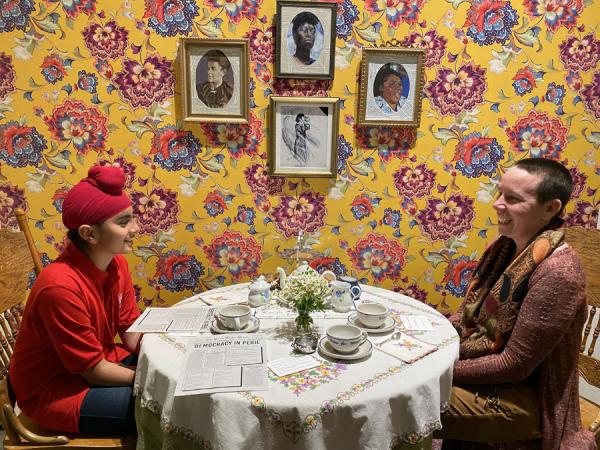 This year marks the 100th anniversary of women's suffrage in the United States. The Santa Clara County Library District in California is celebrating the milestone and women's many achievements through "Silicon Valley Reads," a program that brings the community together around books.
The program's 2020 theme is "Women—Making It Happen." Book recommendations and free events year-round will spotlight the "tenacious individuals who worked hard to get women the right to vote" and those "who are breaking gender barriers to excel in all areas of life." 
The celebration kicked off on January 23 at De Anza College in Cupertino. Visitors could hear a discussion about Alpha Girls: The Women Upstarts Who Took on Silicon Valley's Male Culture and Made the Deals of a Lifetime (Currency, 2019). Written by Julian Guthrie, the book describes the journeys of four women who overcame gender stereotypes to become successful venture capitalitsts, helping to build some of the best-known tech companies in Silicon Valley. 
Sonja Perkins and Mary Jane Elmore, two of the "Alpha Girls," participated in the discussion, which was moderated by a local news reporter. "We need more diversity," Perkins said. "Technology is impacting not just men, but every man, woman, and child around the world." 
"WOMEN PATHMAKERS"
Visitors to the kickoff could also visit De Anza's Euphrat Museum of Art, which is hosting an exhibition called "Women Pathmakers." The exhibition honors individuals whose "courage and creativity helped change the world."
Clay pieces, paintings, and rope designs depict mathematicians, the first computer programmer, Nobel Laureates, civil rights activists, musicians, and artists.
"I want people to reflect on all the different types of women and their stories," said Diana Argabrite, the museum's director who curated the exhibit. 
"SUFFRAGIST TEA PARTIES"
"Suffragist Tea Parties," an interactive installation by artist Jennifer Myhre, invites participants to drink tea and debate voting rights.
"I want it to feel like a domestic space," said Myhre, who also chairs the sociology department at De Anza College. "One of my hopes is that people will have a conversation about voting and democracy when they sit around the table."
The installation pays tribute to the first women's rights convention in 1848 in Seneca Falls, which was planned over tea. People later held fund-raising tea parties for the cause and sold two types of tea: Equality and Votes-for-Women.
Referring to the upcoming presidential election, Myhre said: "If we don't vote, we'e dishonoring the struggle of these women to get their right to vote." 
Photo courtesy of the author