Celebrating Theater at the Tony Awards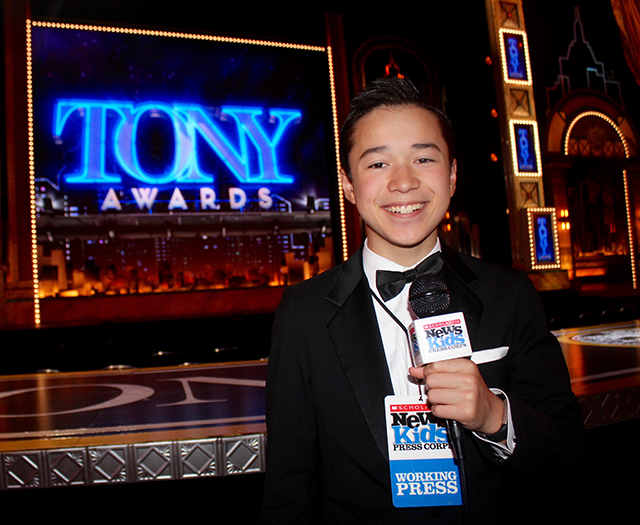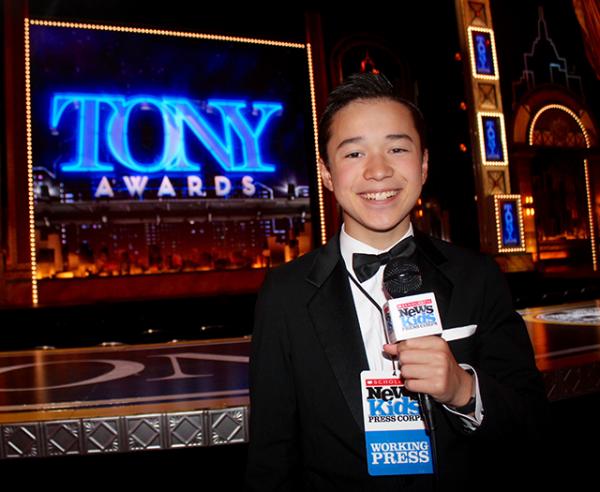 "There were so many people who were honored from all different types of theater," said Josh Groban about this year's Tony Awards. Groban and Sara Bareilles co-hosted the annual ceremony, which took place on June 10 at Radio City Music Hall in New York City.
The duo opened with a lighthearted song that paid tribute to "the people who lose/'Cuz both of us have been in your shoes."
Most of the Tony nominees, Groban and Bareilles pointed out, would go home empty-handed. Still, the co-hosts encouraged members of the audience to dream big.
The cast and crew of The Band's Visit did just that, taking home a whopping 10 awards, including for Best Musical. Harry Potter and the Cursed Child won for Best Play. The two-part production, which is based on the book series by J.K. Rowling, collected five additional awards, including for Best Direction.
Once on This Island earned Best Revival of a Musical, and Angels in America took home the trophy for Best Revival of a Play. Special Tony Awards went to musician Bruce Springsteen for his one-man show and to actor and comedian John Leguizamo for Latin History for Morons.
According to the Broadway League, the trade association for Broadway theater, this was the most attended and highest-grossing season on record. Such family-friendly musicals as SpongeBob SquarePants, Mean Girls, and Frozen drew in fans of all ages and were nominated for top awards. Between the three productions, though, only SpongeBob went home with a Tony: David Zinn collected the award for Best Scenic Design of a Musical.
UNDERSTANDING THE WORLD THROUGH THEATER

After the ceremony, I talked with some of the stars at a reception at the Plaza Hotel. I asked Ethan Slater, who plays SpongeBob in the Broadway musical, about his passion for acting.
"I love making theater and art because it's a way to make sense of the world," Slater said. "I also really like collaborating with people. It's a good way to bounce ideas off of other people, gain closer friendships, and explore the world in meaningful ways."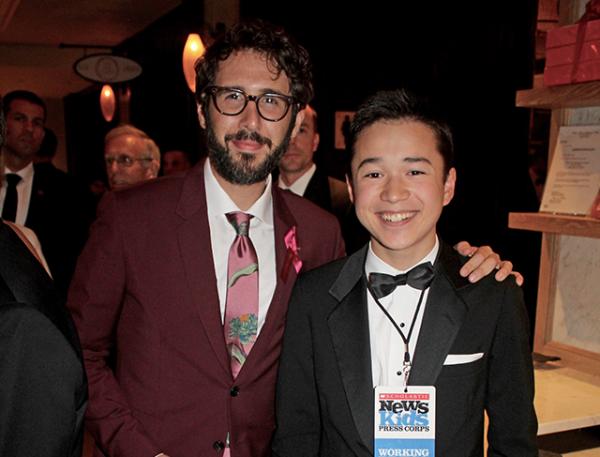 Several artists shared their advice for aspiring actors:
Groban (2017 Tony nominee for Best Lead Actor in a Musical):
See as much as you can. Listen to as much as you can. But don't ever ignore the thing that makes you unique. That's the thing that's going to get you the lead role.
Gavin Lee (actor, SpongeBob SquarePants): 
While you're a kid and you're in high school, before you go off to college to train, get as much experience as you can. If you audition for a show in high school or community theater, and you don't get the part you want, don't just walk away. See if you can help out in a different department. I didn't do that. I wish I had more knowledge of lighting, sound, and what the crew and band do.
Matthew Morrison (actor, Glee):
We're out tonight, and it's all glitz and glamour. But it's a long, hard road for lots of people, so you really have to have the passion and love for it.
Taylor Trensch (actor, Dear Evan Hansen):
Take classes. Be yourself. That sounds so vague, but you're the most interesting version of yourself. Be confident. Show them what you've got. And have fun.
Slater:
Create. Always make your own stuff. It's hard to wait for someone to give you the perfect role, so write something, and get your friends to help you make it.
Photos courtesy of the author