Celebrating McKinley Day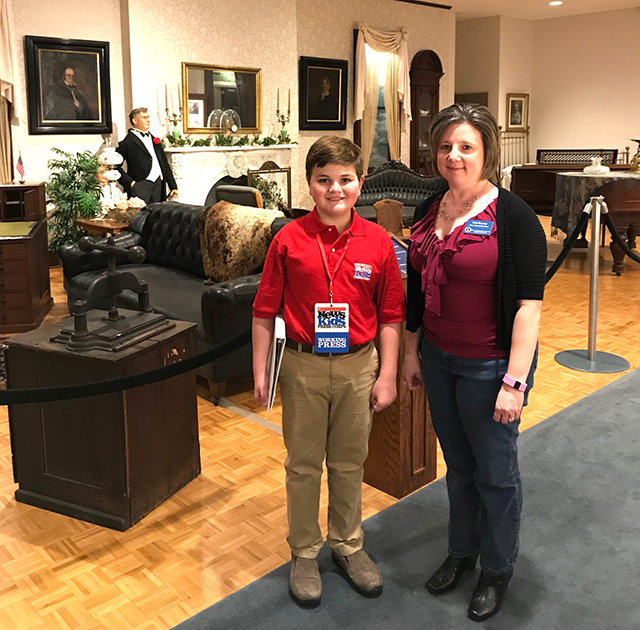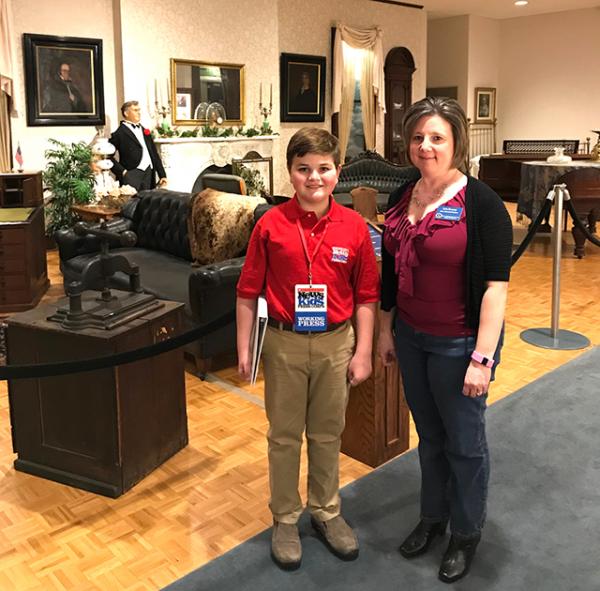 Every January, people gather at the William McKinley Presidential Library and Museum in Canton, Ohio, to celebrate the life of the 25th President of the United States. During a recent tour, I spoke with Kim Kenney, the library's assistant director and curator.
Kenney explained that on or around McKinley's birthday, which falls on January 29, a solemn, wreath-laying ceremony takes place near the mausoleum where McKinley, his beloved wife, Ida, and their two daughters are laid to rest.
McKinley was born 175 years ago, in 1843, in Niles, Ohio. He learned the value of hard work from his parents.
During the Civil War (1861-1865), McKinley joined the Union Army. After the war, he moved to Canton, where he met his wife and began a career in law.
RUNNING AGAINST BRYAN
"McKinley never thought that he was made to be president," Kenney said. But as a successful and popular governor of Ohio, he was drafted by the Republican Party to run.
In the 1896 presidential race, McKinley defeated William Jennings Bryan, a Nebraska politician. Bryan was a skilled public orator who traveled the country. McKinley preferred to give talks on the porch of his house, where he drew thousands of spectators. 
McKinley's first term began in March 1897. Perhaps the most significant event of his presidency was the 100-day Spanish-American War in 1898. As a result of the war, the U.S. took control of Cuba, the Philippine Islands, and Puerto Rico from Spain. (Cuba gained formal independence from the U.S. in 1902, and the Philippines won independence in 1946.)
During McKinley's presidency, the U.S. also annexed the Hawaiian Islands and took over efforts from France to build the Panama Canal. The canal, which was completed in 1914, greatly reduced travel time for ships transporting goods between the Atlantic and Pacific Oceans.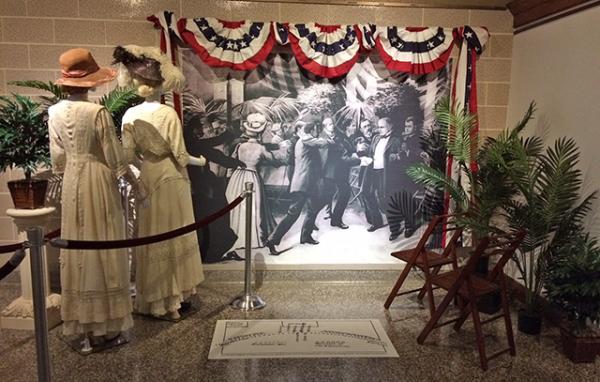 A TRAGIC END

Both of McKinley's daughters died when they were very young. McKinley's wife, Ida, became severely depressed, and her physical health deteriorated. No matter what was happening around the country, McKinley always put his wife first and made sure that she was taken care of.
Americans admired McKinley for his devotion. "Even if you did not agree with him politically, you liked William," Kenney said. "He was just a good guy."
In 1900, McKinley again defeated Bryan and won a second term as president. In September 1901, six months into his second term, McKinley attended the Pan-American Exposition in Buffalo, New York. There, he spoke in front of large crowds about helping American manufacturers sell their goods abroad.
Leon Czolgosz, a critic of governmental power, greeted McKinley. Czolgosz drew a gun that he had concealed beneath a handkerchief and fired two shots at the president.
McKinley died eight days later, and Vice President Theodore Roosevelt took over as president.
Photos courtesy of the author