Celebrating Lunar New Year in South Korea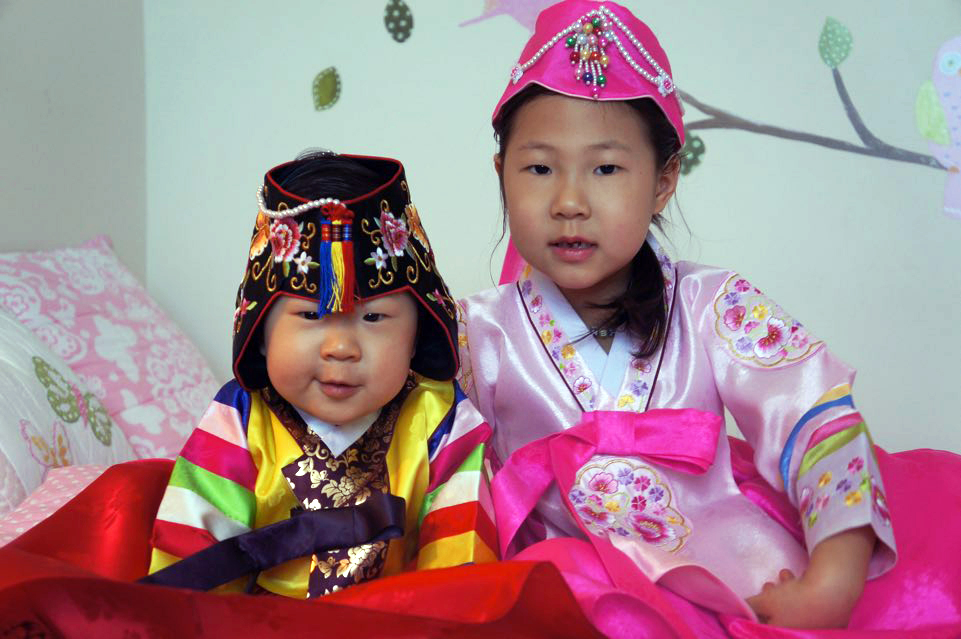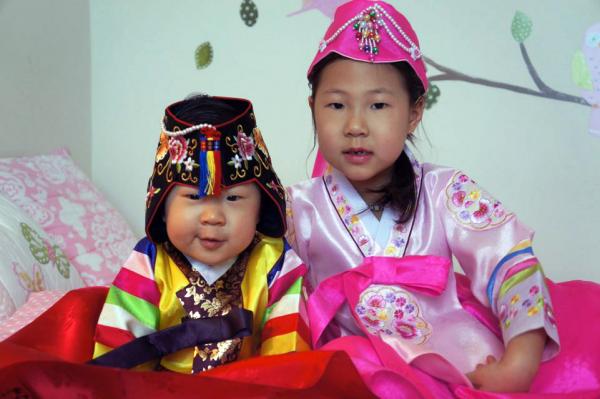 Seollal, commonly referred to as Korean Lunar New Year, begins on February 12 this year. It's one of the biggest and longest celebrations in Korea, with festivities lasting three days. The first day of the new year is based on the Chinese Lunar calendar. 
During Seollal, families gather to start the Lunar year fresh and enjoy traditional meals and activities. Typically, an extended family gathers at the oldest family member's house. "It's nice to see close family members you don't usually meet," says nine-year-old Jiwoo Park.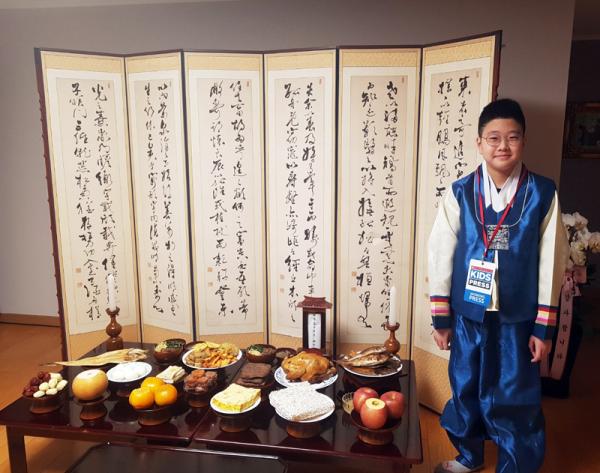 FAVORITE TRADITIONS
Although many celebrations and rituals are performed on Seollal, an important one is Charye, the first greeting of the year to ancestral spirits. The memorial ceremony is performed with each person wearing a hanbok, a two-piece outfit with colorful embroidery. 
During the ritual, a table holds an assortment of fruits and vegetables, as well as the main meat dish, which is topped off with rice and broth. Starting from the eldest son, each person bows two-and-a-half times. "I hope our ancestors can appreciate the food we laid out for them," says Seongyoon, 10. 
In addition to Charye, Sebae is also performed. During Saebae, children bow to older family members in exchange for Saebaedon, which is a special allowance. "It's fun to dress up and also receive money," says Minjoon Choi, 11. 
We also play traditional games, including one called Yut Nori. Two players or two teams take turns tossing sticks to determine how many spaces a player can advance. Capturing an opponent's pieces is allowed. The main goal is the reach the "home" square again first. "I like how it's such a fast-paced and unpredictable game," Seongyoon says.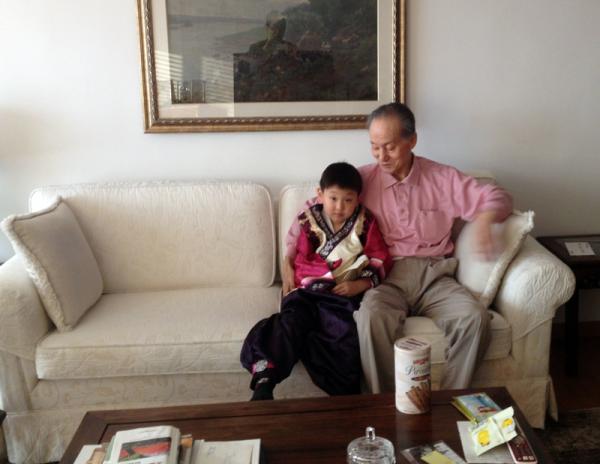 PANDEMIC RESTRICTIONS
Because of the pandemic, social distancing rules are in effect throughout the country. All private gatherings of more than five people are prohibited under the Lunar New Year quarantine regulations.
"Our family decided to meet virtually to carry out the traditional rituals," Seongyoon says. "I really hope this ends soon so that we can meet in person." 
Photos courtesy of the author