Celebrating Halloween at the White House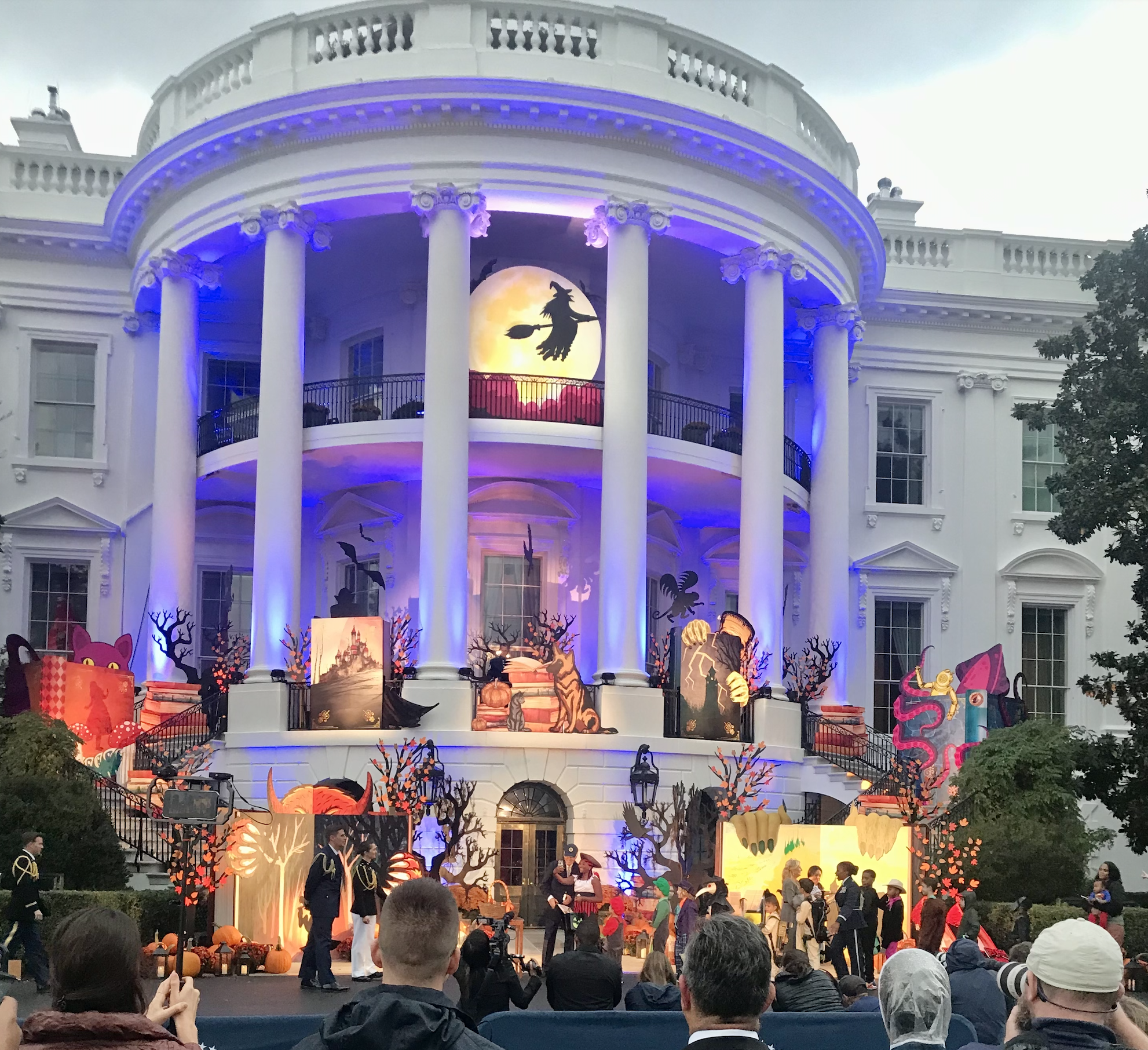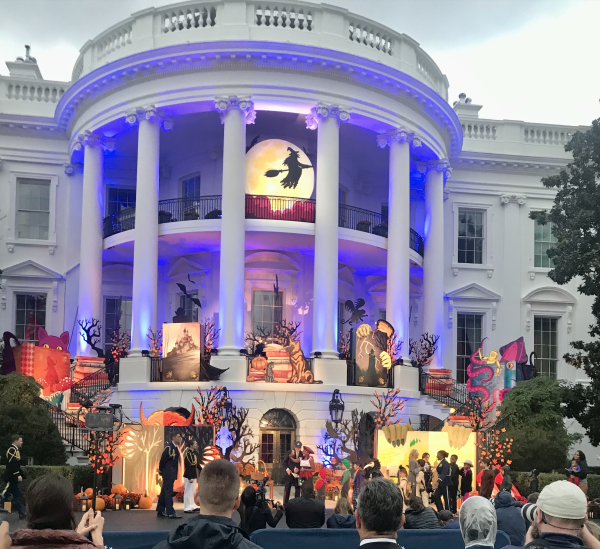 My visit to the White House for "Hallo-READ," a spooky Halloween event, was filled with excitement and anticipation. To get into the spirit of the day, I dressed as Napoleon Bonaparte, a military leader during the French Revolution. 
Because I was representing Kids Press at "Hallo-READ," my parents had to fill out several forms so that we could get special press credentials. The process was a bit more complicated than it is for journalists who cover the White House every day.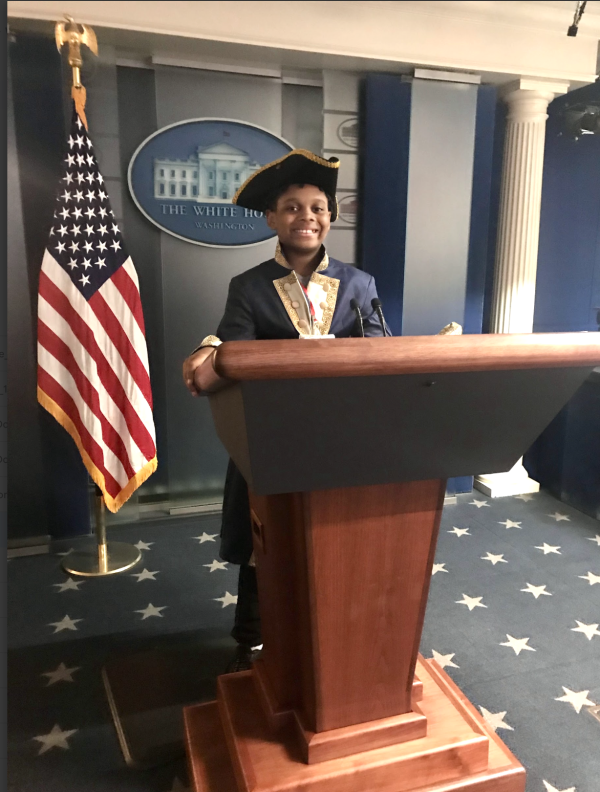 IN THE PRESS ROOM
When we arrived at 1600 Pennsylvania Avenue, we had to request permission to enter through the media and staff entrance. At various checkpoints, my parents showed their ID cards and emails from the White House.
We waited at the media entry gate as the temperature dropped and the sky turned gray. Finally, an official came to escort us to the White House press room. I got to meet a few other reporters and stand at the famous podium. Getting a photo at the podium in my Napoleon costume felt surreal.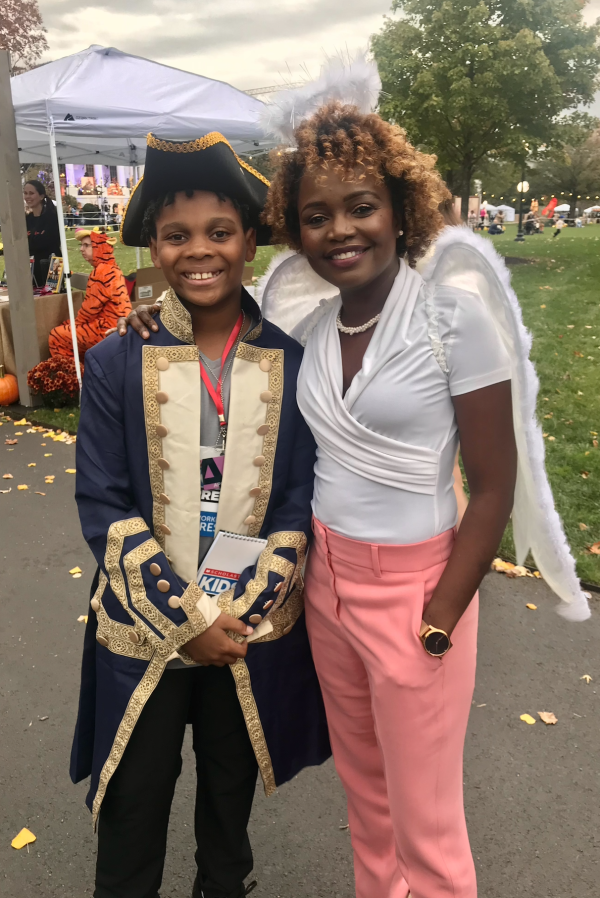 MEETING VIPS
Later, we viewed the decorations on the White House lawn. Kids in Halloween costumes visited the many booths adorned with unique treats and piles of books donated by Scholastic. Along the way, we saw White House Press Secretary Karine Jean-Pierre, who was dressed as an angel.
We also met Miguel Cardona, the Secretary of Education. He read a book to a crowd of children, alternating in English and Spanish. After his reading, I got to chat with him briefly. He emphasized the importance of developing my writing skills and said that sharing the stories I write can inspire other kids my age.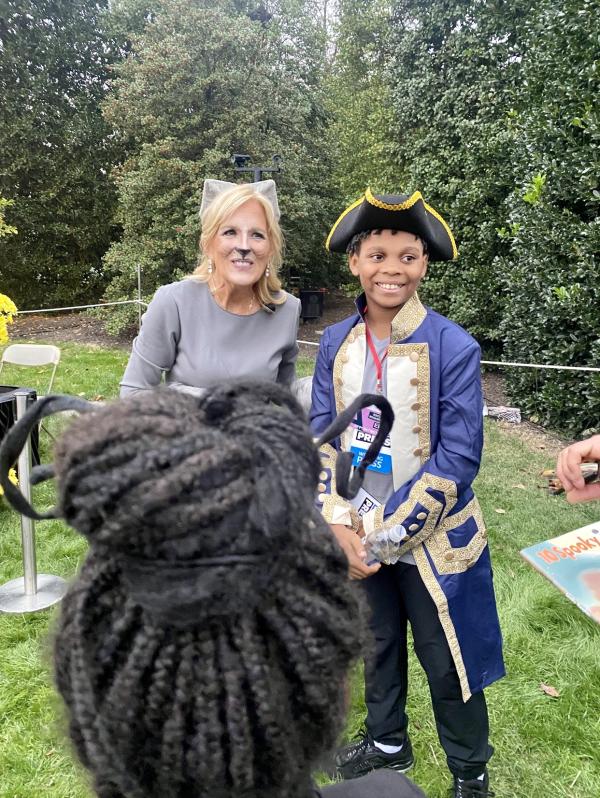 ENJOYING "HALLO-READ"
Later, I briefly met Dr. Jill Biden, the First Lady. Dressed as her cat, Willow, Dr. Biden read 10 Spooky Pumpkins, a picture book by Gris Grimly (Orchard Books, 2021). Children who had gathered in their own Halloween costumes listened quietly. 
After the read-alouds, I moved closer to the White House. Rain began to fall as a military band played instrumental versions of "Monster Mash" and "Thriller," among other songs.
From the press area, where photographers stood on risers, I caught a glimpse of President Biden. He greeted the crowd in a baseball cap. 
The White House event focused on books instead of candy. "Hallo-READ" was designed to give children and their families a chance to enjoy spooky Halloween stories together.
Afterwards, thousands of kids lined up to trick-or-treat on the South Lawn. There, the President and First Lady handed out candy and books. Seeing the happy trick-or-treaters in such a festive atmosphere is an experience that all of the visitors, including this reporter, will remember for a long time.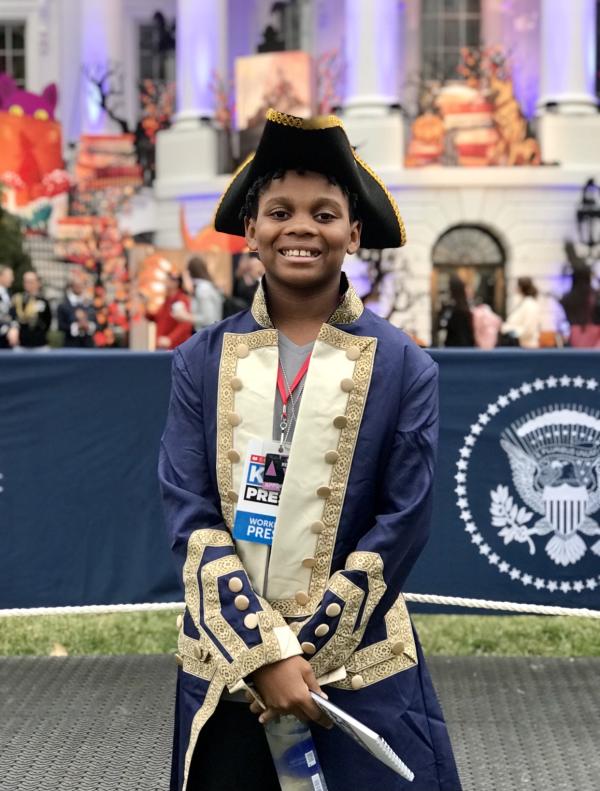 Photos courtesy of Scholastic Kids Press