Celebrating Babe Ruth's Baltimore Roots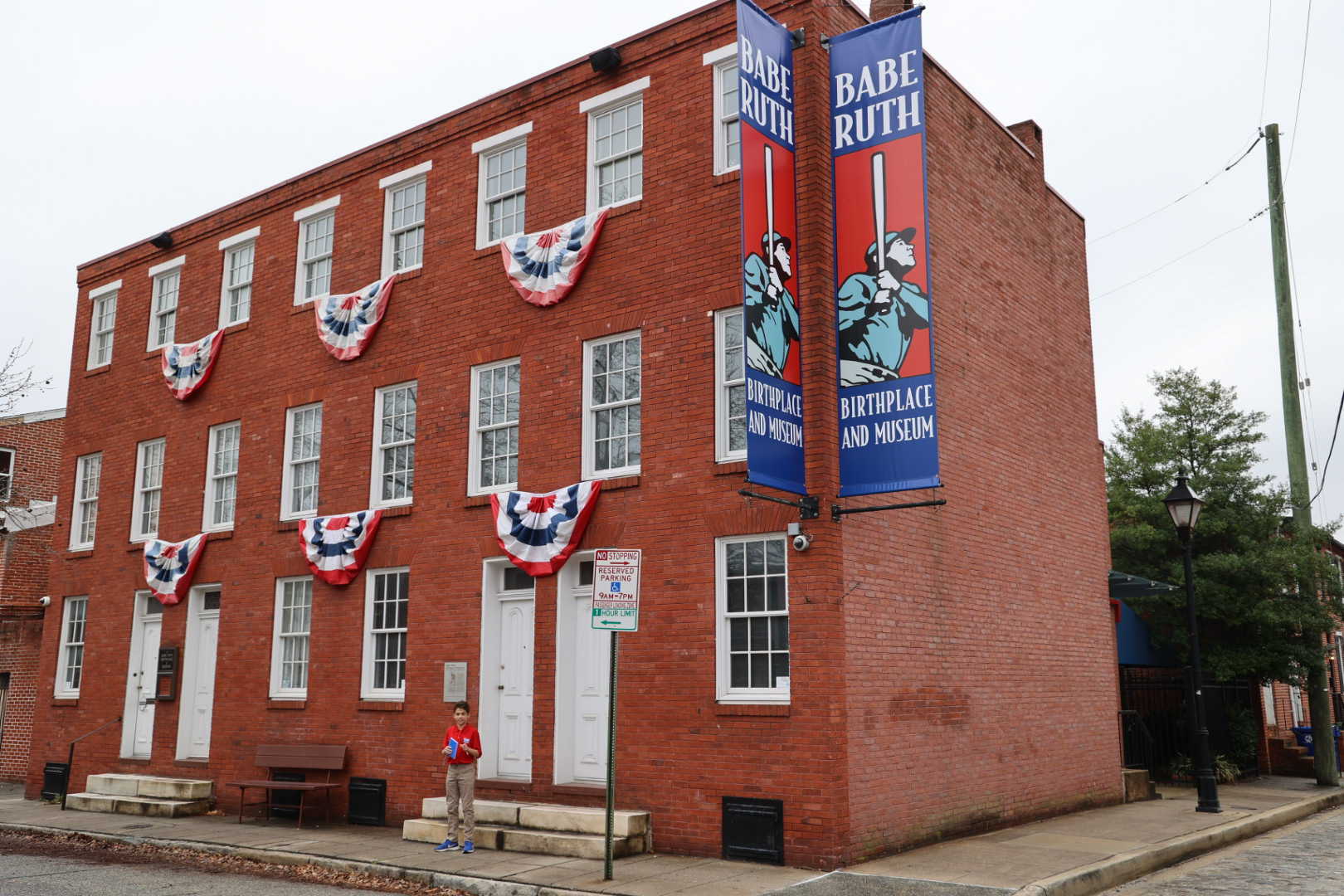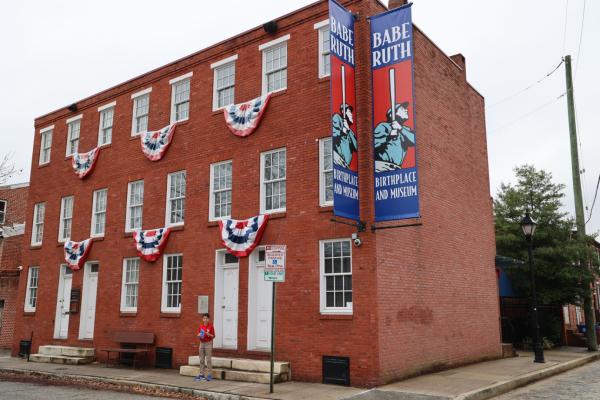 April 7 is Opening Day for Major League Baseball (MLB). Fans who visit Oriole Park at Camden Yards will encounter a statue of Babe Ruth, the greatest player in history.
The slugger is famous for his record-breaking career with the New York Yankees. But Ruth was actually born just a few blocks from Camden Yards in Baltimore, Maryland. The Babe Ruth Birthplace and Museum displays photographs, artifacts, and memorabilia that tell the story of Ruth's colorful childhood and record-breaking career.
George Herman Ruth Jr., later known as "Babe," was born in 1895 at 216 Emory Street, in a typical Baltimore rowhouse. According to Michael Gibbons, director emeritus of the museum, the home initially belonged to Ruth's maternal grandfather, who upholstered furniture. 
"All the people who lived in the neighborhood worked for the same furniture company," Gibbons said.
Ruth's family was of German descent, and he spoke German growing up. His father ran an inn called the George Ruth Saloon.
Babe's mother gave birth to eight children, but only Babe and his younger sister, Mary, nicknamed "Mamie," survived past infancy. 
As a boy, Babe often skipped school, which was against the law in Maryland. To keep him out of trouble, his parents sent him to live at St. Mary's Industrial School. 
"The family paid to put him in there," Gibbons said, "to keep him from going to a state institution."
Ruth was able to visit his family periodically, but the school fostered a strict environment. Mamie later recalled that it was almost "like a prison," Gibbons said. Students were called "inmates," and visitors had to "keep quiet."  
While at St. Mary's, Ruth was taught the trade of shirt-making. He was also required to attend Catholic mass regularly.
"Ruth met a man named Brother Mattias," Gibbons explained. Mattias became a huge influence on the youngster, helping him to develop his baseball skills.
"Ruth went on to be the greatest baseball player in the history of the world," Gibbons said.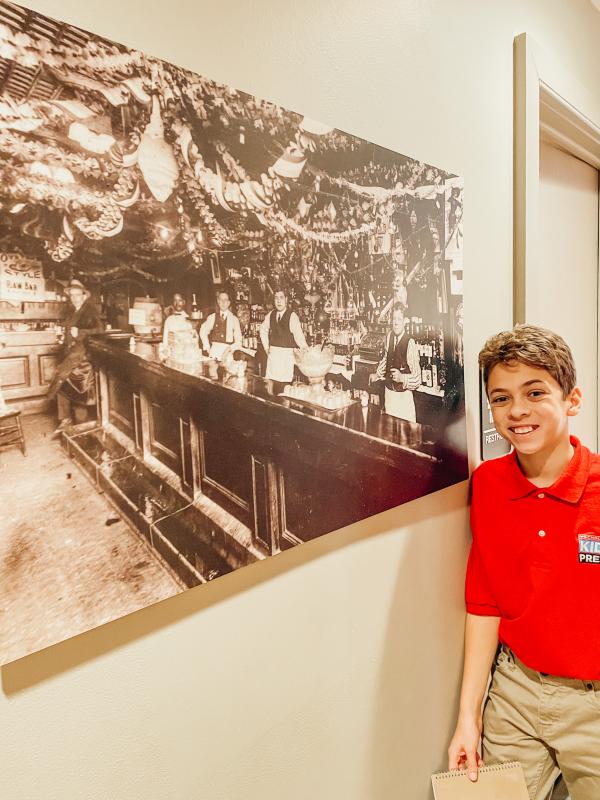 FROM "BABY" TO "BABE"
On Valentine's Day in 1914, Jack Dunn, the manager of the minor league Baltimore Orioles team, signed Ruth to his first baseball contract. As part of the contract, the Orioles had to become Ruth's legal guardian.  Sports reporters in Baltimore began to call Ruth "Jack Dunn's baby." Soon, the nickname turned into "Babe." 
"It's the most famous nickname in the history of sports," Gibbons said.
Ruth didn't stay with the Orioles for long. Later in 1914, he was signed by the Boston Red Sox and became a Major Leaguer.
"Even though Ruth was a great pitcher, the bat became the pre-eminent thing about him," Gibbons said. "By 1919, he was playing outfield a lot more than he was pitching. So he really made the transition from pitcher to batter by 1919."
In 1920, Ruth became a New York Yankee in a controversial trade. For Red Sox fans, the loss of Ruth to the Yankees was unthinkable. Ruth played 15 seasons for the Yankees, breaking several batting records. His five appearances on the pitching mound all led to victories. 
Throughout his life, Ruth returned to Baltimore. He died in 1948. Visitors to the museum dedicated to the slugger will see a well-known photo of Ruth and his father tending bar at the family-owned saloon. There are also photos and artifacts from Ruth's student days at St. Mary's. Visitors can even see the room where Ruth was born.
A new display features Ruth's pre-rookie baseball card from the 1914 Orioles team. "The good thing about George Herman Ruth Jr. is that people continue researching him and continue to find out new things about him," Gibbons said. "I work at the museum, so I am the keeper of the history, and Babe Ruth is my main guy. As you grow up, if you find something you like to do, and that you're good at, do it. Whatever you do, you want passion."
Photos courtesy of the author