Cecil's Pride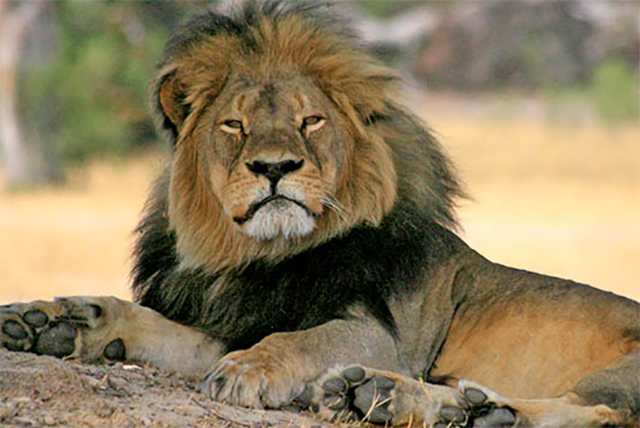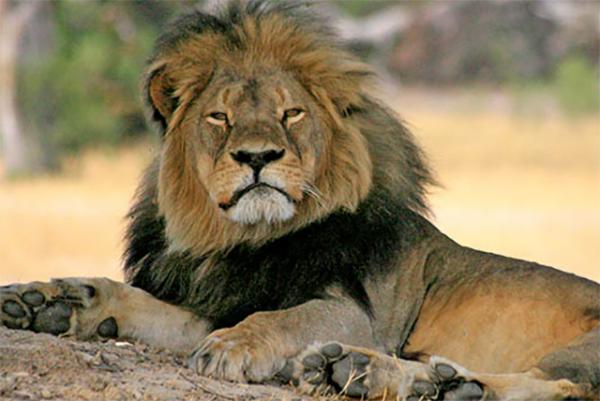 Lions are known as the "King of the Beasts." With his rare black mane and majestic gait, Cecil was a king among kings.
Last July, a Minnesota dentist killed Cecil while hunting in Zimbabwe, a country in southern Africa (see map). The lion's death caused an outcry around the world, raising awareness about the dangers facing wildlife.
Cecil had been lured outside Hwange National Park, where he had lived with his pride (family). The park, which is roughly the size of Connecticut, protects lions, giraffes, leopards, and other animals.
A new book, Cecil's Pride: The True Story of a Lion King (Scholastic, 2016), takes readers into the world that the lion once inhabited. Written by Craig Hatkoff and his daughters, Juliana and Isabella, the book focuses on Cecil's life, which was "incredible and remarkable," Isabella says. "To only remember the downfall of such a great animal is a dishonor to him."
A FIERCE LEADER
I recently spoke by phone with Brent Stapelkamp, whose photographs appear in Cecil's Pride. Stapelkamp is an Oxford University lion researcher in Zimbabwe. He tracked Cecil and his pride for nine years. "Cecil's story shows us how vulnerable even the King of the Beasts is at the hands of man," Stapelkamp said.
To defend his territory, Cecil had to fight other lions. But something very rare happened: Cecil formed an alliance with another lion named Jericho. The two were not related, but they were stronger when they combined their prides into one.
Typically, after the leader of a pride dies, a new dominant lion kills the cubs of the fallen leader. However, after Cecil died, Jericho protected the fallen lion's cubs as his own. Such an outcome, Stapelkamp said, was "almost like a fairy tale."
Stapelkamp recently won a Tribeca Disruptive Innovation Award for his groundbreaking work with animals in the wild. He hopes that the award will call attention to the need for increased protection of wildlife. "We've reached the point where we've realized to what degree [humans are] impacting the planet," he said. "This cannot go on anymore."
Nearly a year after his death, Cecil's story still teaches us important lessons about kinship and loyalty. As the Hatkoffs write, "We are all our brother's keeper."
Photograph © 2016 by Brent Stapelkamp. Used with permission from Scholastic Press/Scholastic.