Cars of the Future Are Here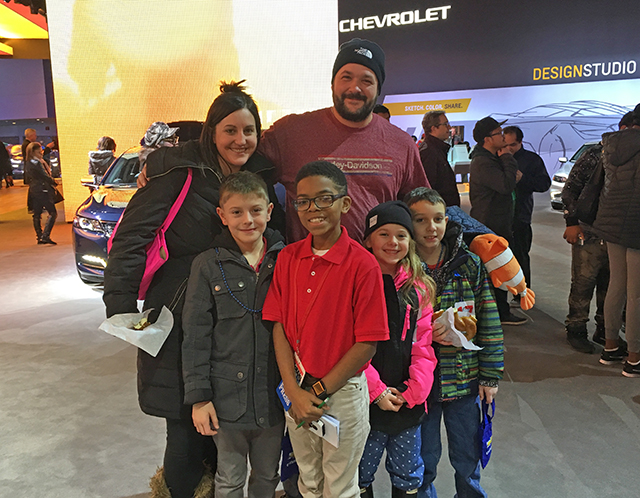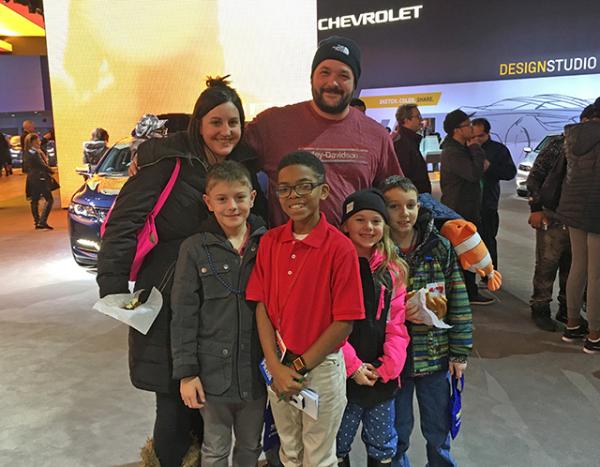 The 2017 North American International Auto Show (NAIAS) featured technology that would make Marty McFly's jaw drop. The fictional character from Back to the Future would be amazed by the self-driving cars, virtual reality goggles, and more at the annual auto show this month in Detroit, Michigan.
"All the virtual reality things were really cool, and it's unbelievable how much progress has been made with technology," said Tracy Fountain, from Garden City, Michigan. "The coolest thing I saw was a car with front seats that turned into rear-facing seats."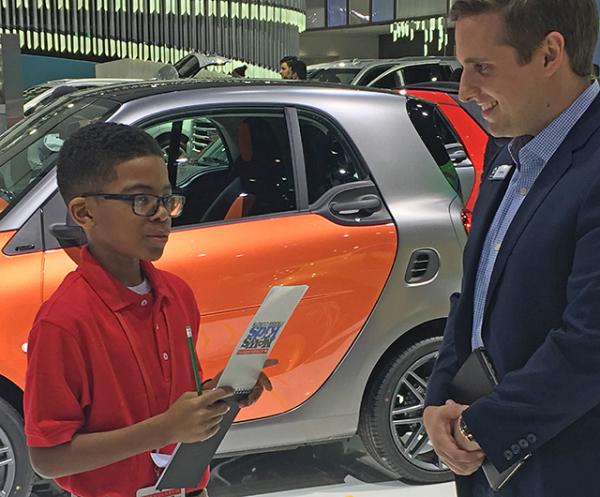 Fountain and her husband, Garren, were on a date night. They plan to attend the show again next year with their two children, turning date night into family night.
Cheryl Schneider, who works in the car industry, thought that she had seen everything. But "the lane assist and backward/forward cameras are cool," said the Rochester, Michigan, resident. She was disappointed by the absence of Lamborghinis and other fancy cars at the show, but liked the BMW convertibles.
A LEGO BATMOBILE
The biggest hit of the show was a life-sized Lego Batmobile at the Chevrolet exhibit. Families—especially kids—loved it. A family of four from Warren, Michigan, said it was the coolest thing they had ever seen.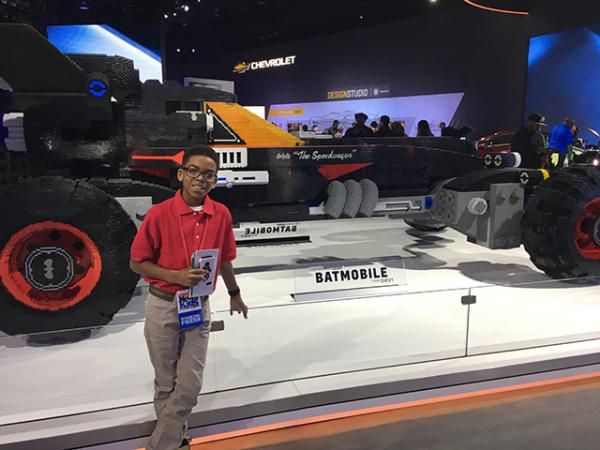 The Batmobile, which is 7 feet tall and 17 feet long, was built from some 344,187 Lego bricks. It weighs nearly 1,700 pounds and took 1,833 hours to build. "I'm going to try to build a Lego car when I get home," said 10-year-old Korey Bridgeforth from Oak Park, Michigan.
People at the show had trouble imagining what else automobile companies could put into cars of the future. We'll have to wait until next year to find out.
Photos courtesy of the author