Cars of the Future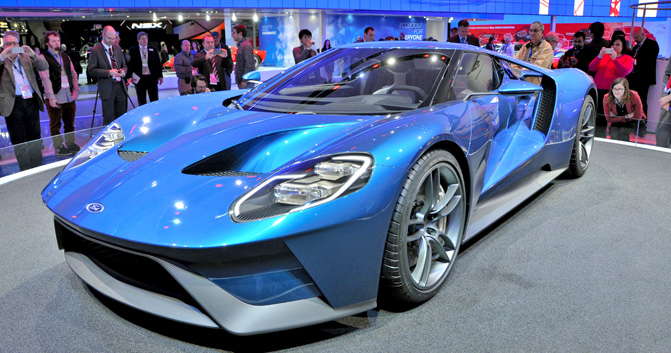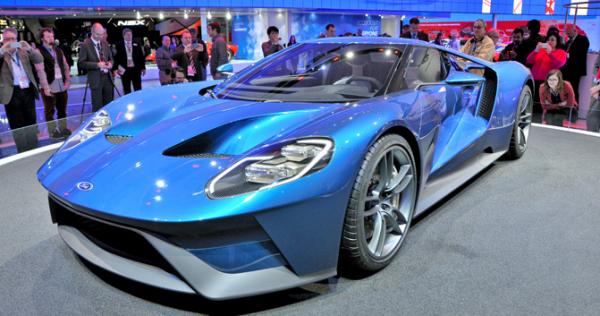 The first-ever 3-D printed car debuted this month at the North American International Auto Show in Detroit, Michigan. The Strati, by Local Motors, is featured in the innovation area. It's still not ready to hit the road.
On the day I visited Detroit's Cobo Center, kids jumped into the car to get their pictures taken, and adults were given rides around a small track. The excitement was comparable to a major sporting event or a rock concert. It's easy to see why Detroit is nicknamed the Motor City.
Thousands of people toured the showroom, which is the size of 12 football fields. More than 750 cars from 44 automotive companies, including BMW, Dodge, and Toyota, are on display through January 25.
"IT'S PRETTY COOL"
Lots of kids eagerly waited in lines to get inside the cars, where they stretched out their hands and clasped the steering wheel, imagining themselves speeding down the freeway.
The biggest splash appears to have been made by the Ford GT (pictured). It's a sleek sports car that you're not going to pack your family into and drive to Grandma's house.
"How can you not like the Ford GT? It's pretty cool," said Kyle Chura, the auto show spokesman.
For 12-year-old Hassan Ankouni of Dearborn, Michigan, it was the Ford Mustang that caught his interest. Nathan Lloyd, 11, of Rochester Hills, Michigan, was drawn to the foreign sports cars, like the Audis and Porsches.
A CUSTOM CAR
Next year, the electric-powered Strati may have a place with the other cars on the main floor. Local Motors hopes to have a demo on the road in the next 12 to 18 months.
The Strati is mostly made out of recyclable plastic, weighs 1,500 pounds (a Ford Taurus weighs more than 4,000 pounds), and can be built in just 44 hours. The car rides smoothly and quietly and takes expert turns.
Kate Hartley, the public relations manager for Local Motors, the company that introduced a Strati at the auto show, said that this type of car enables greater adaptability than a regular car.
"We can actually customize the car to fit the customer's needs," Hartley said. "So if you want a sports car, we could do that. And the next car we print could be an SUV."
What surprises should we look forward to in next year's auto show? Who knows—maybe the debut of a self-driving car like the one Google is building.
Photo by the Asahi Shimbun via Getty Images