KID REPORTERS' NOTEBOOK
The call for Kid Reporter applications is now open! Click
here
to learn more.
On the Campaign Trail With Mayor Pete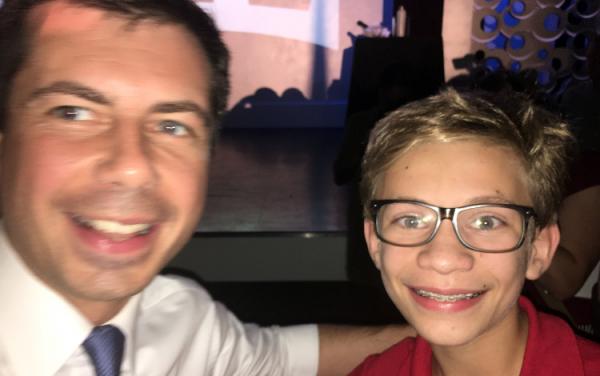 Historically, voters in the United States have been reluctant to elect young candidates. In fact, in 2016, Republican Donald J. Trump became the oldest candidate ever elected President.
The 2020 election could change this trend. If elected, Democrat Pete Buttigieg would assume office at age 39, three years younger than the current record holder, Theodore Roosevelt, who was 42 when he was sworn in. President John F. Kennedy was elected at age 43. But they are exceptions. 
Known as "Mayor Pete," Buttigieg is currently serving his second term as the mayor of his hometown, South Bend, Indiana. Prior to becoming mayor, Buttigieg earned degrees from Harvard University and Pembroke College, Oxford. He also served as an intelligence officer in the U.S. Navy, attaining the title of lieutenant and earning the Joint Service Commendation Medal and the Joint Meritorious Unit Award for his service.
Last month, during Buttigieg's campaign event in Louisville, Kentucky, attendee Grace Smith cited both youth and experience as reasons for supporting Buttigieg. "I just think he is the most qualified candidate, and he has a lot of fresh ideas," Smith said. "Basically, everything I want in the White House is right there."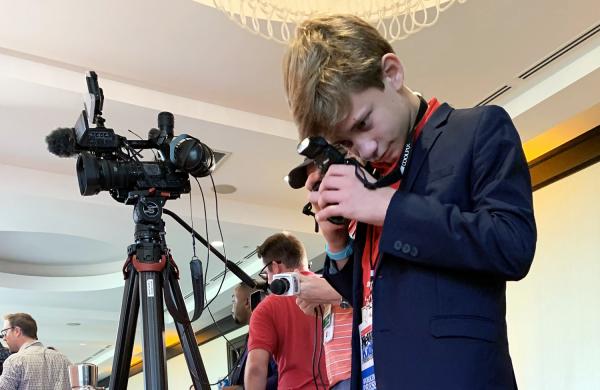 "BIG SOLUTIONS"
Buttigieg outlined one popular idea for Louisville voters: using skilled laborers (carpenters, plumbers, electricians, and construction workers, for example) to retrofit older buildings to improve energy efficiency. The candidate explained that the plan would improve the environment, create high-paying jobs, and provide an opportunity for younger workers to develop technical skills. 
Buttigieg also addressed growing concerns about gun violence and mass shootings. "The issue hasn't gotten any better since I was a high school student," he said, emphasizing the need for "big solutions."
"Pete wants the types of weapons he carried in the Afghanistan War off our streets," said Taye Wilkinson, a field organizer for the "Pete for America" campaign.
The candidate has released "An Action Plan to Combat the National Threat Posed by Hate and the Gun Lobby." It proposes "making background checks universal, closing the loopholes that allow dangerous individuals to acquire and keep guns, banning assault weapons and high-capacity magazines, supporting red flag laws that disarm domestic abusers, and resuming federal funding for gun violence research."
With a year to go before the 2020 election, voters will be watching Buttigieg closely. Many will be deciding if they are ready to elect the youngest president in the nation's history. 
Photos courtesy of the author