On the Campaign Trail With Beto O'Rourke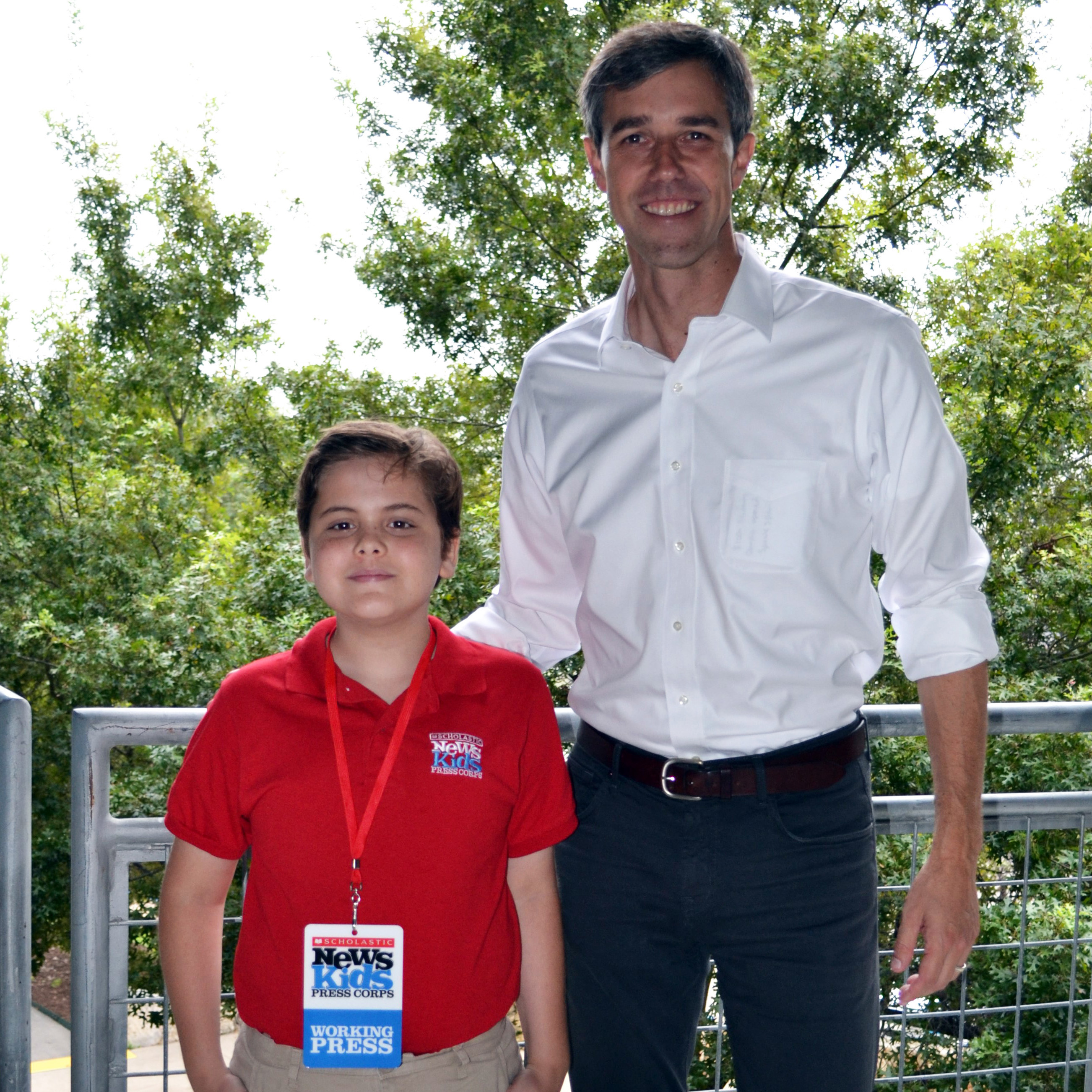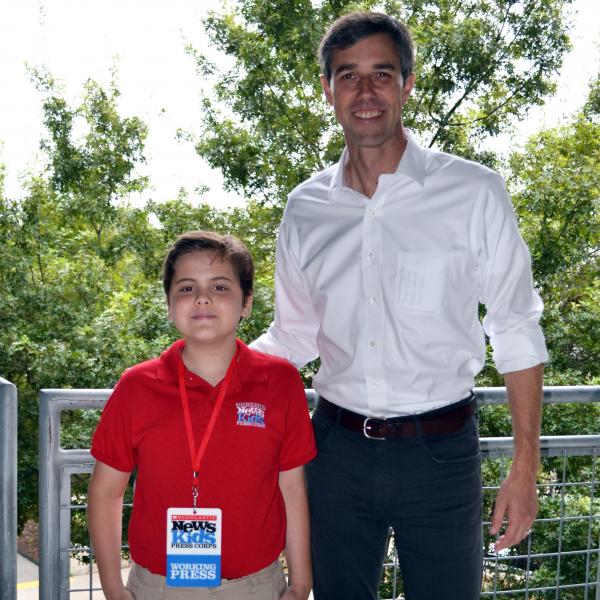 The race to represent Texas in the United States Senate is heating up. Beto O'Rourke, currently a Democratic member of the House of Representatives, is campaigning against the incumbent Senator, Republican Ted Cruz. 
Texas has traditionally favored Republican politicians. In fact, no Democrat here has won a state-wide election since 1994.
I recently sat down with O'Rourke at Austin Community College, where he was holding a campaign rally. The stop was part of his tour of college campuses.
O'Rourke has taken an unusual approach to campaigning by declining donations from political action committees (PACs). Such groups typically fund campaigns in exchange for influence in a potential lawmaker's decisions.
"We've made our campaign about people," O'Rourke told me. "Rejecting contributions from corporations keeps the focus and power with the people."
According to the Federal Election Commission, none of the millions of dollars that O'Rourke has raised came directly from a PAC.  
LISTENING TO PEOPLE'S STORIES
O'Rourke has been winning over voters by meeting with Texans across the state. He has visited each of the 254 counties in Texas, often behind the wheel of a minivan with his staff. He has been holding town hall meetings and talking to voters about issues that affect them.
"Texans want to be heard and to tell their story," O'Rourke said. "The only way to hear their stories is to show up and meet with them. That's the only way we can understand their interests and fight to bring change."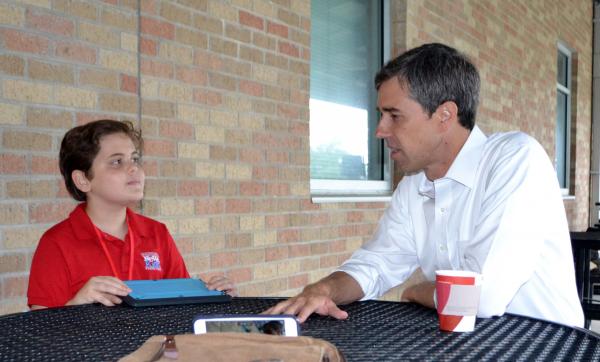 DIVISIVE ISSUES
In polls, O'Rourke is trailing Cruz by 8 percentage points. Many Texans who favor Cruz support Republican President Donald Trump's policies, which Cruz endorses. Midterm elections, which are general elections held midway between a president's four-year term, are a way to measure satisfaction or dissatisfaction with the president's policies.
NFL players kneeling during the national anthem is another divisive issue in the Texas Senate campaign. O'Rourke supports the players who are protesting police brutality against African Americans.
"I can think of nothing more American than to peacefully stand up, or take a knee, for your rights, anytime, anywhere, or any place," O'Rourke said in August. Cruz countered that players should protest in a way that doesn't "disrespect the flag."
The candidates also disagree on other issues, including the Second Amendment and the right to own guns. In the wake of high-profile school shootings, Cruz says that more armed police officers in schools would make students safer. O'Rourke believes that limiting the flow of guns through stricter laws is the answer.
APPEALING TO YOUNG VOTERS
In his quest to win, O'Rourke is trying to appeal to young people and inspire them to vote. It's an uphill battle. Voter turnout among Texans is among the lowest in the nation, with 18- to 24-year-olds the least likely to cast ballots.
O'Rourke says that he wants young people "to know that they are the government in this country, and whatever the country does is a reflection of them."
Who will win the race? Voters will find out on November 6, Election Day. A lot is at stake in the midterms. Democrats are seeking to regain control of the Senate and House of Representatives, both of which are currently controlled by Republicans.
Political experts say that votes cast in races around the country will reflect how Americans feel about Trump's presidency. Trump agrees. "Get out [and vote] in 2018," he told Missouri voters at a rally in September, "because you're voting for me in 2018."
Photos courtesy of the author