Call Her Captain Marvel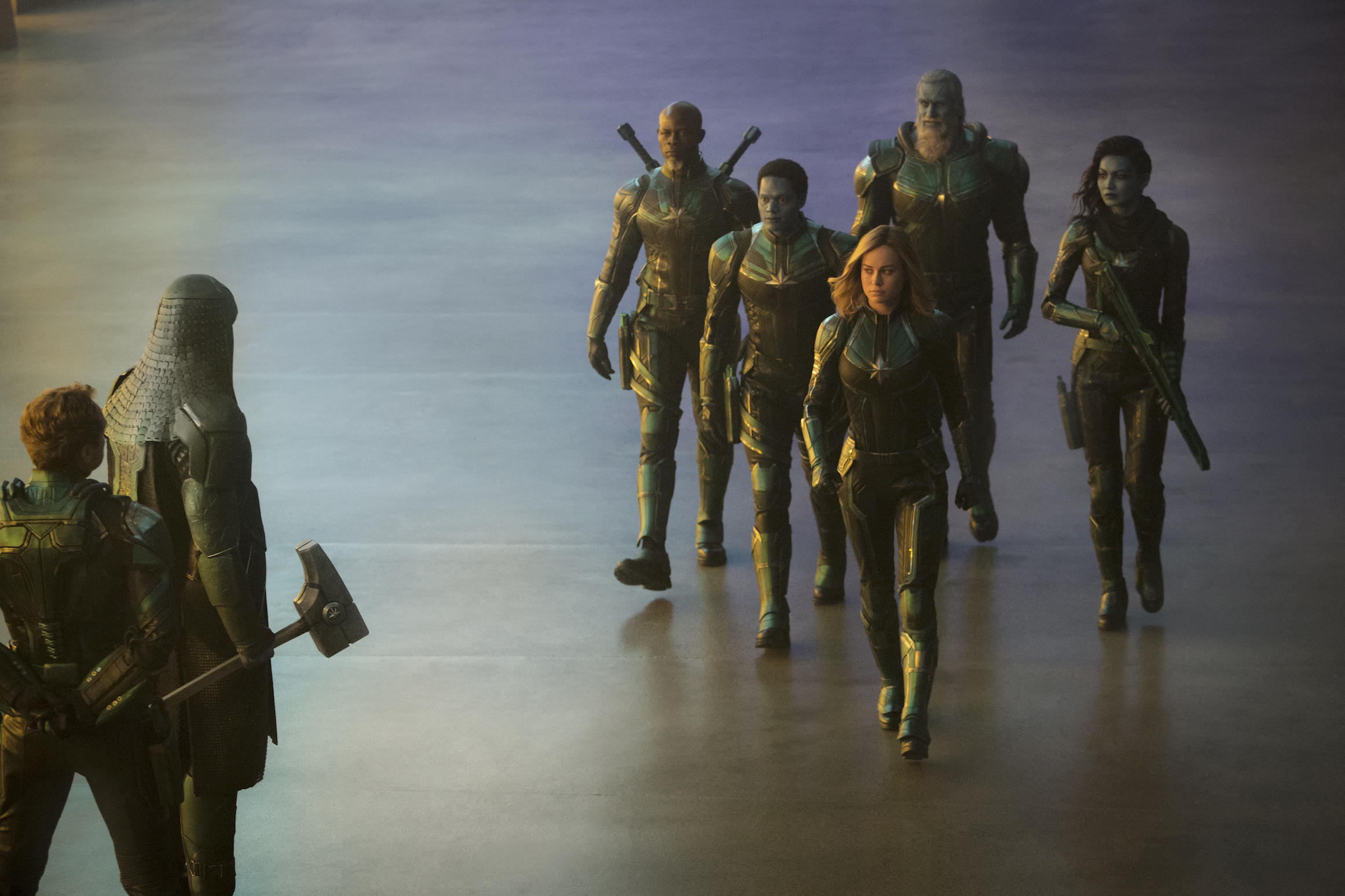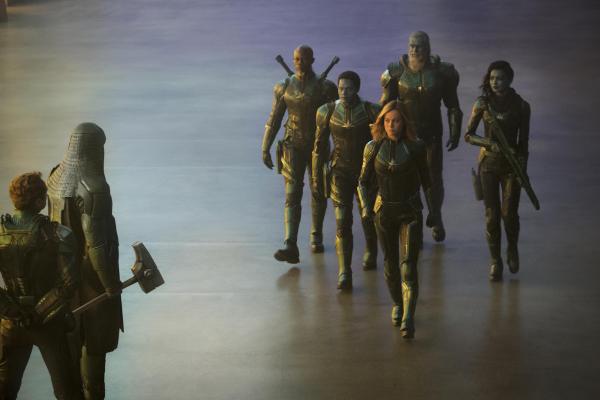 Women make up slightly more than 50 percent of the population in the United States. Yet the Marvel Cinematic Universe, which aired its first movie in 1944, has never had a female superhero.
Until now. Captain Marvel, which opens nationwide on March 8, stars Brie Larson in the title role. The heroine begins her career as an Air Force fighter pilot named Carol Danvers. After an accidental DNA infusion, Danvers becomes Captain Marvel, one of the mightiest heroes in the galaxy.
At a recent press conference in Beverly Hills, California, I spoke with Larson and other members of the cast, including Lashana Lynch and Clark Gregg.
When I asked what message she hopes kids will take from the movie, Larson said: "We made it for you. The world is already telling you so much [about] how you're supposed to think and feel and interpret things, and who you're supposed to grow up to be.... We're just showing you images. It's up to you to decide."
I asked Lynch why Marvel decided to feature a woman in the lead role. "Because we've never seen it," she said. Lynch plays Maria Rambeau, who served with Danvers in the Air Force.
Gregg, who plays Agent Phil Coulson, offered his own perspective about female superheroes. "If you walk around the world," he said, "you see that the wisest, most powerful people are women."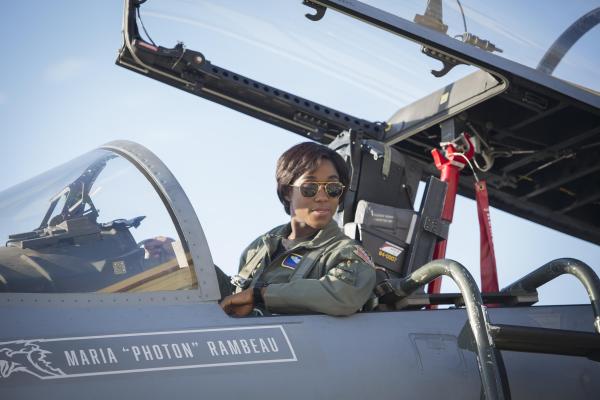 "THE GREAT LOVE—HER BEST FRIEND"
When Danvers finds herself stuck between two warring alien forces, she must choose a side and fight for what she believes in. She is helped by her new friend, Nick Fury (played by Samuel L. Jackson), and her old friend, Rambeau.
Unlike many movies, Captain Marvel does not include a love interest for the main character. Instead, the film explores the friendship between Danvers and Rambeau.
"[Director] Anna Boden wanted to create a friendship on-screen," Lynch said. "This is the love of the movie. This is the great love—her best friend."
"Reggie" is another special character in Captain Marvel. "The set got very quiet and respectful whenever he came on," Boden said.
Reggie plays the role of Goose, but he is no ordinary actor. He is a cat. Three identical cats serve as his stunt doubles.
Larson is allergic to cats in real life. But she is likely to go down in history for her groundbreaking role as a superhero. As Lynch observed, she "can kick men down and throw them into different parts of the universe."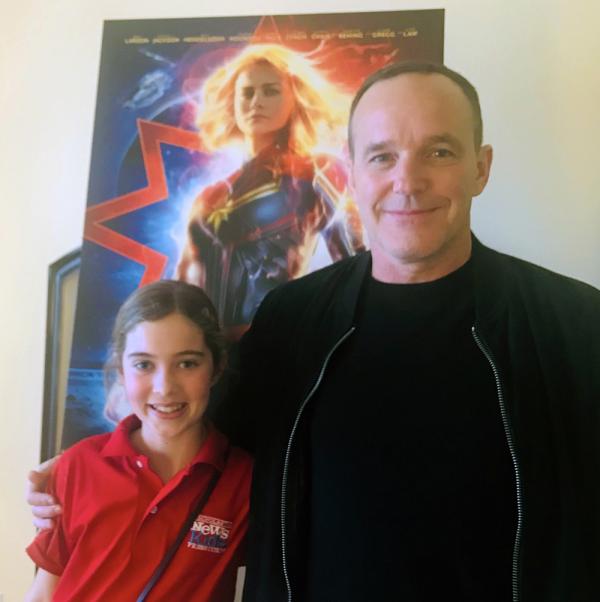 Top and middle photos: Marvel Studios; bottom photo courtesy of the author