At the Brooklyn Children's Book Fair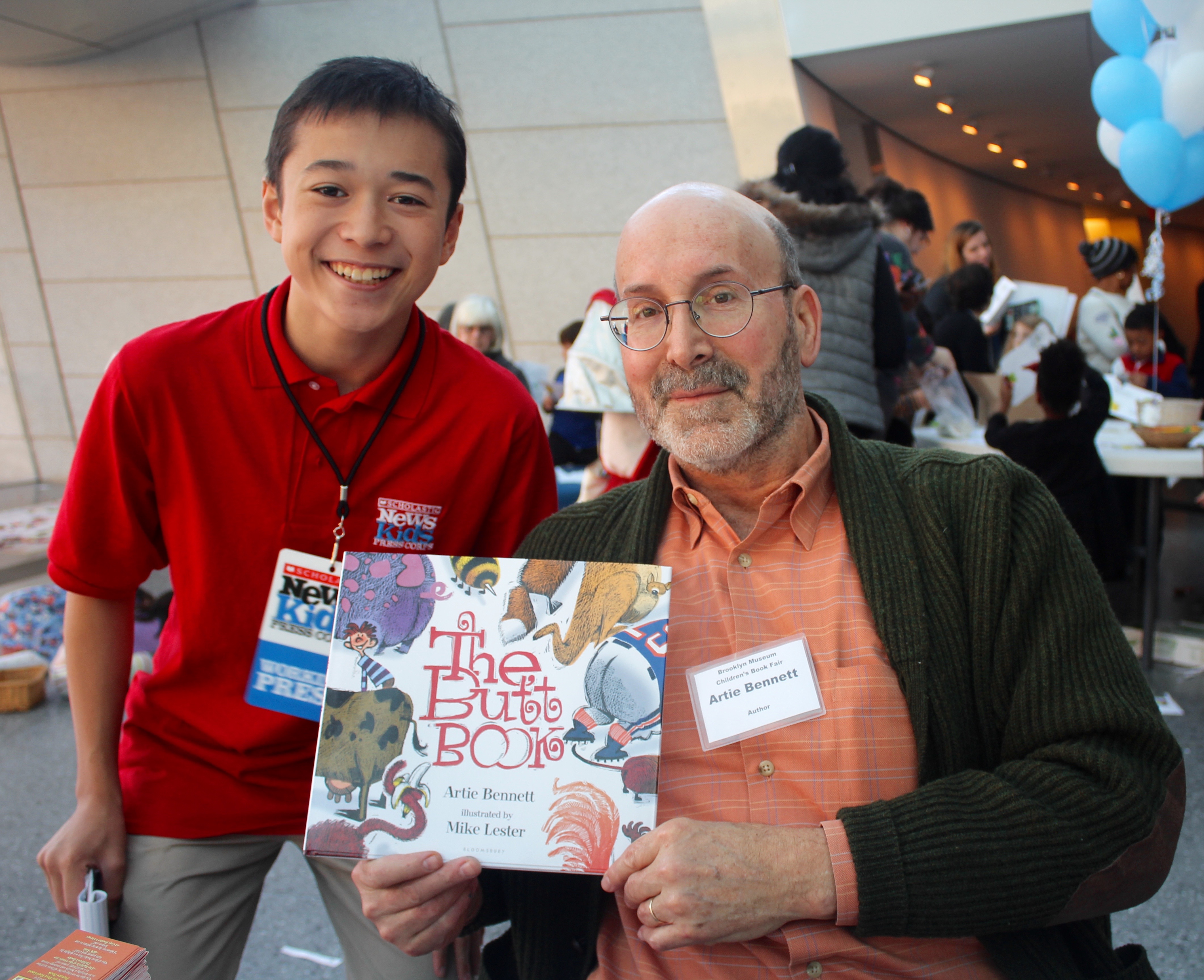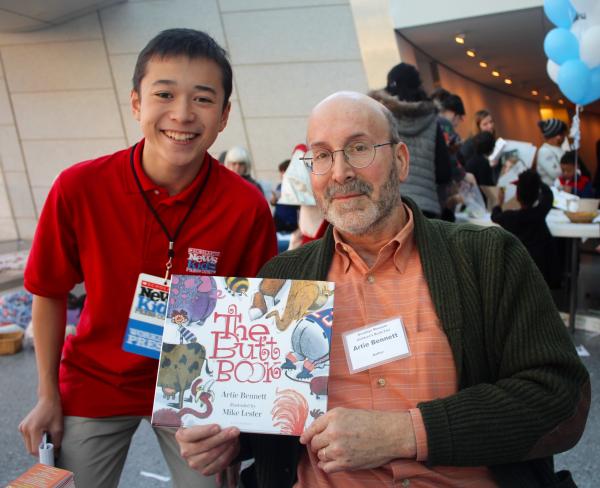 At the Brooklyn Children's Book Fair last month, more than 50 local authors and illustrators showcased their work. The artists shared their books with enthusiastic children and adults who crowded into the Brooklyn Museum for the 11th annual event.
Kids visited each presenter's station, where they got their "passports" stamped. The event also included readings, drawing demonstrations, and hands-on activities.
While at the museum, I had the chance to talk with some of the authors and illustrators. Here are their responses to my questions:
Where do you get your ideas?
Ruth Chan (Georgie's Best Bad Day, Where's the Party?): My books are inspired by my own dog and cat.
John Patrick Green (Hippopotamister, Teen Boat!): You never know when a good idea is going to hit you. You can be walking down the street and suddenly hear a noise.
Christopher Silas Neal (Over and Under the Snow, Up in the Garden and Down in the Dirt): It's just a lot of drawing and doodling and writing. Sometimes, it starts with one drawing. That starts a story in my head, and I develop it from there.
Stephen Savage (Little Tug, Supertruck): I write about the things that are near my studio—the tugboats, the garbage trucks. Every time you walk out the door in New York, there is an incredible story right there.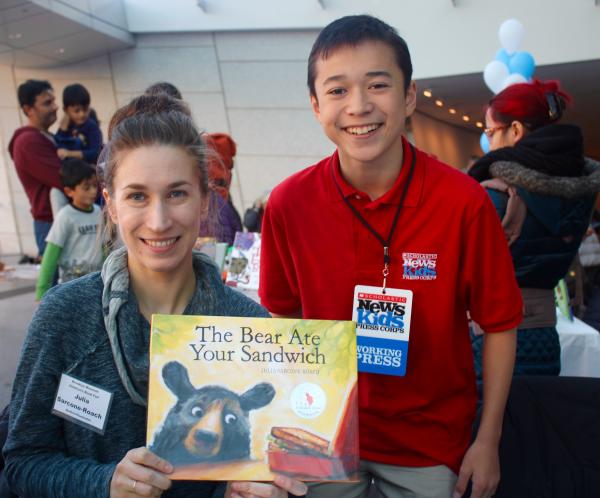 What is the best advice your parents gave you?
Artie Bennett (The Butt Book, The Dinosaur Joke Book: A Compendium of Pre-Hysteric Puns): The best advice my parents ever gave me is not to give up.
Zetta Elliott (Bird, Melena's Jubilee): What I learned from my parents is that sometimes you don't take the safe route. If you want to be happy, sometimes you have to do things that might upset other people.
Julia Sarcone-Roach (The Bear Ate Your Sandwich, Excellent Ed): Eat your vegetables.
What is your favorite children's book?
Artie Bennett: I Had Trouble in Getting to Solla Sollew by Dr. Seuss.
Zetta Elliott: The Phoenix and the Carpet by E. Nesbit and The Magic Cave by Aarti Gosine.
John Patrick Green: The Giant Jam Sandwich by John Vernon Lord.
Christopher Silas Neal: Frederick by Leo Lionni.
Julia Sarcone-Roach: In the Night Kitchen by Maurice Sendak.
Steven Savage: Harold and the Purple Crayon by Crockett Johnson.
Photos courtesy of the author