Bringing Water to Kenya's Villages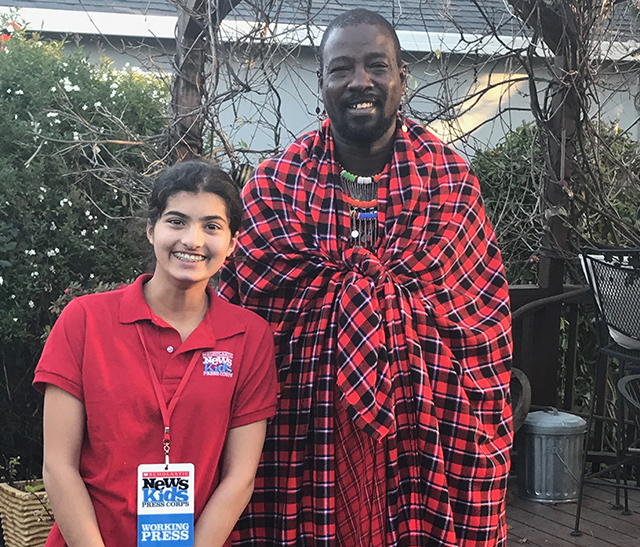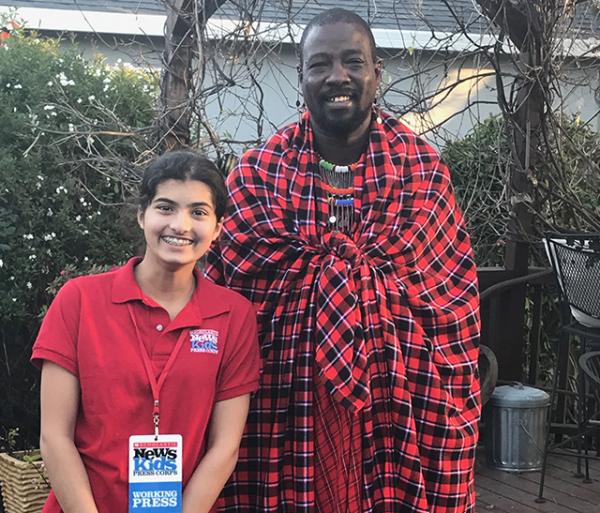 Kenya, a country in East Africa, is home to 42 tribes and 48 million people. More than 800,000 of the country's people belong to the Maasai tribe. I recently met Sabore Ole Oyie, a leader of the tribe and a cultural ambassador for Kenya. He is also the founder of Sabore's Wells, a nonprofit organization that brings water and education to local tribes. 
Sabore was visiting schools in the San Francisco Bay Area to raise awareness about Kenya's water crisis. According to water.org, 41 percent of Kenyans lack access to safe drinking water, and 59 percent do not have access to adequate sanitation facilities.
"Global climate change has intensified the extreme nature of droughts in Kenya," said Liza Nash, chief executive officer of Blue Planet Network, a nonprofit that supports Sabore's Wells and other organizations around the world that provide safe drinking water. "This has been aggravated through farming and the cutting of trees."
LEARNING SURVIVAL SKILLS

The Maasai tribe follows long-established traditions. The people have three life stages: childhood, warrior, and elder, which is age 30 and up.
Children learn basic survival skills. Young men are sent to fend for themselves in the wild.
As elders, men can get married, have children, and advise the tribe. The elder women get up early every morning to collect water for their families.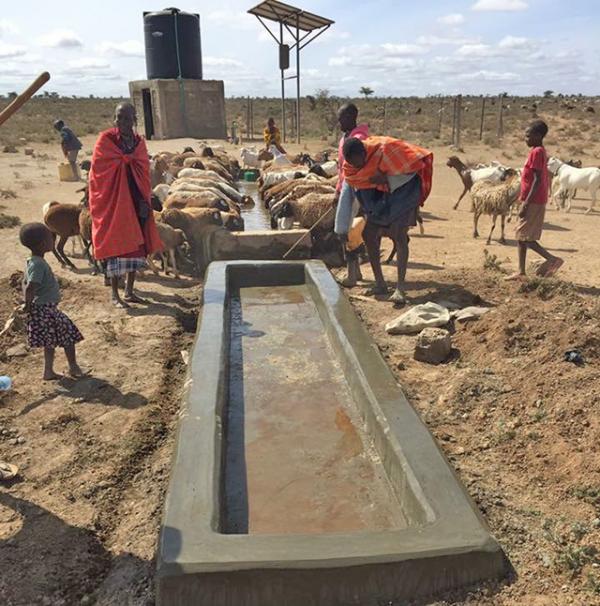 "WATER CHANGES LIVES"

In the Serengeti region where Sabore lives, women and children spend up to one-third of their day fetching water in the hot sun. They walk 10 miles twice a day to get water that is often unsafe for drinking.
"My mother and grandmother had indents in their head from carrying the rope [which holds the water bucket on their back]," Sabore said. A bucket filled with water can weigh up to 40 pounds.
This inspired the tribal elder to start Sabore's Wells, a nonprofit organization dedicated to building wells and schools for local tribes. The group has already built three wells.
"With wells nearby, women can spend more time with their families," said Thérèse Hjelm, who is from the San Francisco area and a co-founder of Sabore's Wells.
Construction on the village's first school will start in May. "When someone has a steady source of clean water, they can be healthy, and girls can go to school," Nash said. "Water changes lives."
Photos courtesy of the author