Bringing a Lake Back to Life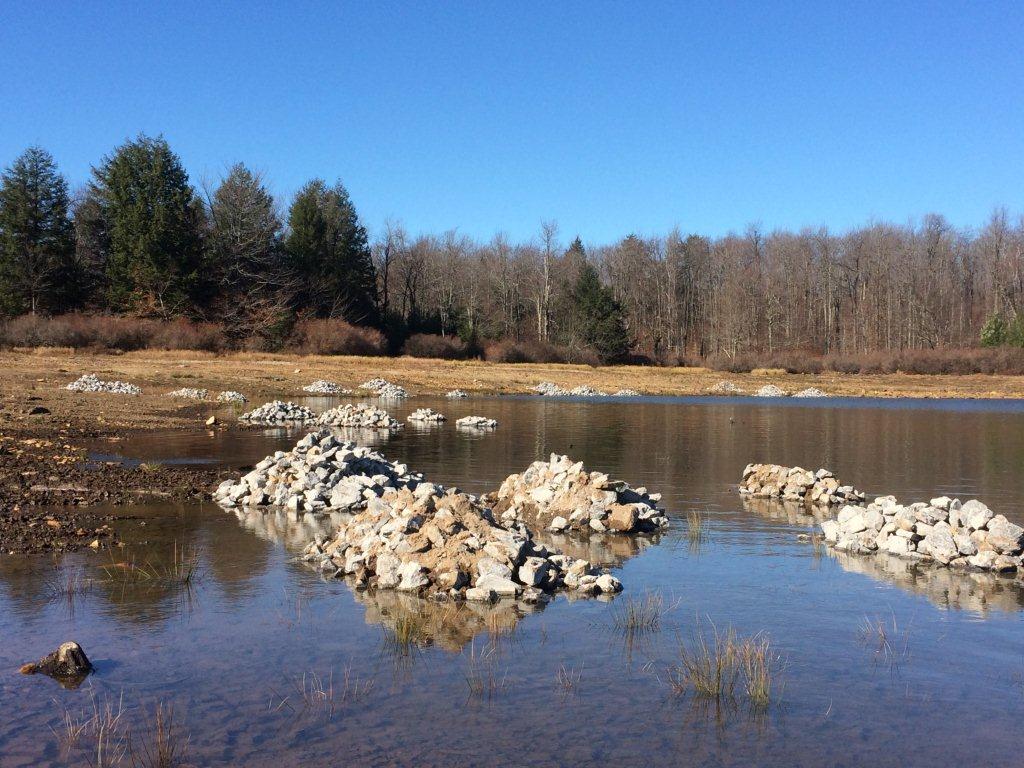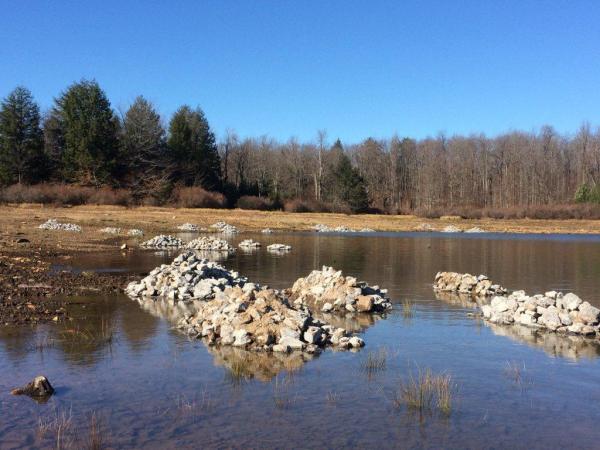 According to the United Nations' International Lake Environment Committee Foundation, our planet has 1.4 billion cubic kilometers of water. Only about 1 percent of all the water in the world is accessible freshwater. Freshwater (not saltwater) is the type of water that humans and other animals need to survive.
Through water management programs, scientists and government officials work together to maintain the health of our freshwater sources. One example of this coordination is the draining of Lake Jean in Pennsylvania's Ricketts Glen State Park. The 248-acre lake was drained in early 2015 to allow needed repairs to the dam that forms the lake. The Pennsylvania Fish and Boat Commission worked closely with park officials to ensure wildlife safety and take steps to improve water quality.
According to Ricketts Glen's Park Manager, Benjamin Stone, the timing of the project was critical. The draining was scheduled in the spring so as not to disturb animal life cycles. Beavers, for example, stockpile food for the winter during the summer and fall. If the lake had been drained during these times, Stone said, "They would lose their home and may not survive the winter." Before the project began, an estimated 2,500 fish were relocated to a nearby lake to ensure their survival.
HELPING FISH THRIVE
After the repairs were completed, additional work had to be done to improve habitats and water quality. Rob Wnuk, a Fisheries Biologist, reported that the lake was being restocked with several thousand fingerlings of native fish species. Fingerlings are "young fish not much longer than your finger," Wnuk explained. Wooden lattices called porcupine cribs were added to the lakebed to give the fingerlings a place to hide from predators. The cribs, crafted by local Boy Scouts, were made of native hemlock trees that are resistant to water and rot.
Rubble piles were also added to the lakebed. "The more structure you can put in the lake, the better it is for the fish habitat," Stone said. "Instead of sandstone rubble piles, [we used] limestone rubble piles." Limestone serves two purposes. It "gives them (fish) an area to hide," and as limestone dissolves, it raises the pH level of the naturally acidic Lake Jean. This improves water quality in the lake.
With the lake in the last stage of refilling, life at this improved freshwater source is flourishing.
Photo courtesy of Ben Stone, Ricketts Glen State Park