Bringing Cheer to Military Families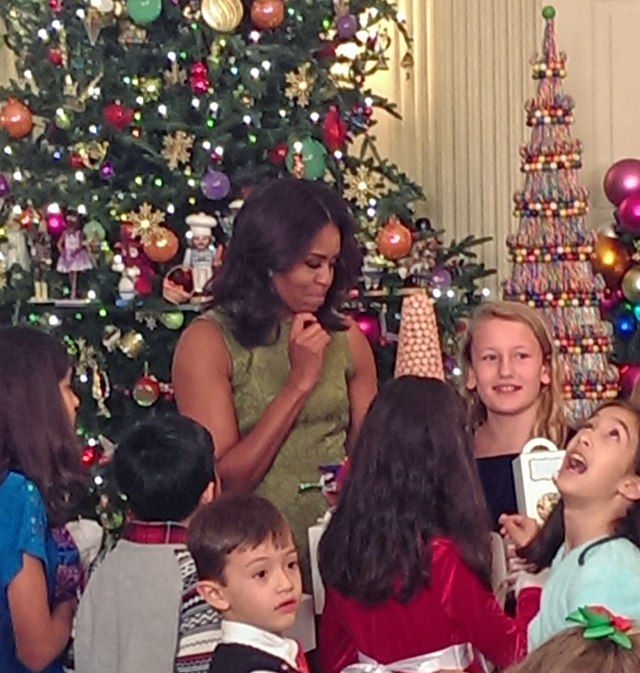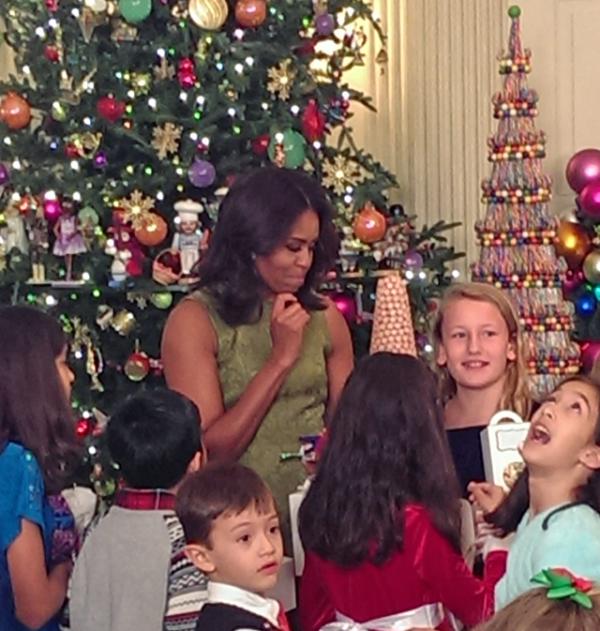 First Lady Michelle Obama opened the White House to military families on December 3, displaying Christmas decorations that she had helped create with volunteers. Mrs. Obama invited members of the military and their families to enjoy festive displays and celebrate the holiday season. "I want to honor all of the people who sacrifice," she said.
The holiday theme this year is "A Timeless Tradition," which refers to Americans supporting one another in difficult times. "Lift up our communities every day in every season," Mrs. Obama told attendees. After speaking, the First Lady invited the children to decorate cookies and play with the Obama family dogs, Bo and Sunny.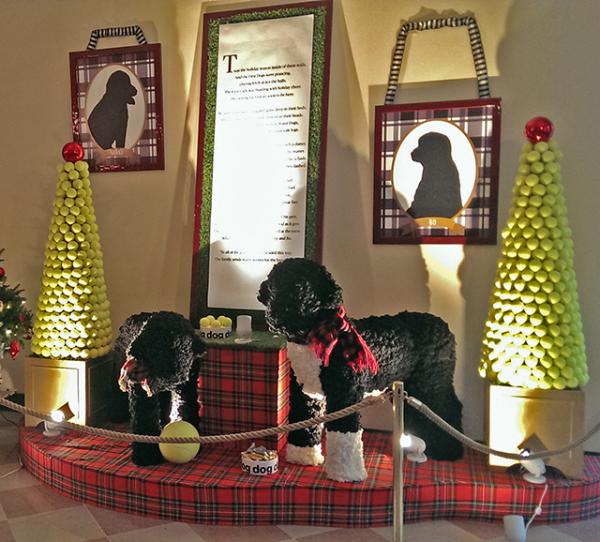 STARRING BO AND SUNNY 
A variety of decorations are on display at the White House this year, including a smiling snowmen, a 6-foot tall teddy bear, and a 500-pound gingerbread house. One room is designed to send holiday cheer to service members abroad. Another display (above) stars the Obama family's dogs, Bo and Sunny.
Everyone at the event seemed to appreciate the First Lady's commitment to helping military families and honoring their service. Mark Searles, a volunteer from the Joint Chiefs of Staff Fellowship Program at Georgetown University, said that seeing the decoration made him "feel very good inside. It makes me feel great that there is a great team putting all this together."
Photos courtesy of the author.