Breaking Boundaries in Film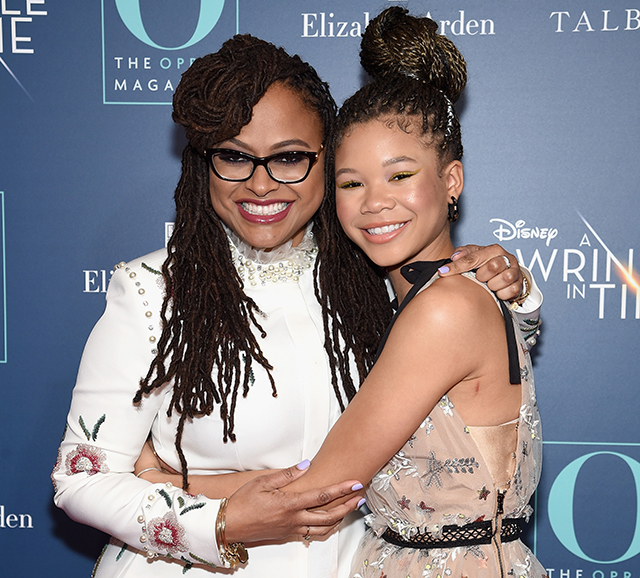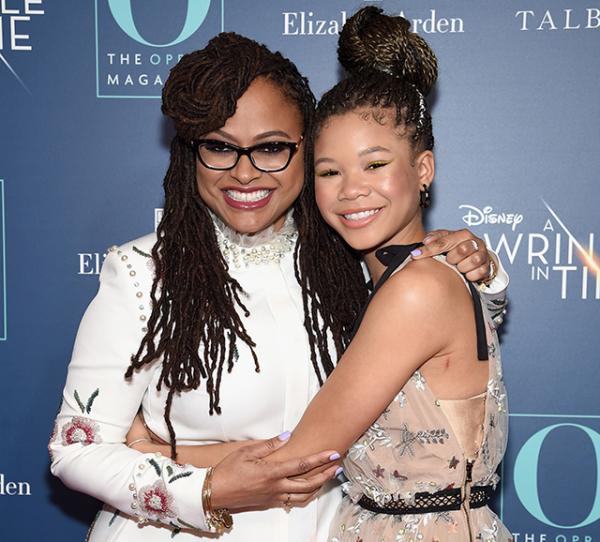 "It was a dark and stormy night."
So begins A Wrinkle in Time, the classic children's novel by Madeleine L'Engle, which was published in 1962.
On March 7, it was a dark and stormy night in New York City, where a film adaptation of the fantasy novel premiered at Lincoln Center.
At a reception hosted by O, The Oprah Magazine, I spoke with Ava DuVernay, who directed A Wrinkle in Time, and 14-year-old Storm Reid, who plays Meg Murry.
The new Disney film also stars Oprah Winfrey as Mrs. Which, Reese Witherspoon as Mrs. Whatsit, and Mindy Kaling as Mrs. Who.
A PIONEERING DIRECTOR

DuVernay is the first black woman in history to direct a live-action film with a budget of more than $100 million. "I really made this for young people," she said. "I wanted young people to really know that who they are is enough, and the light that they have is enough to brighten the whole world."
DuVernay also directed Selma, an acclaimed 2014 film about the civil rights movement. In her new movie, she tells the story of a girl with curly hair, glasses, and a lack of confidence who discovers her true self after a harrowing journey through space and time.
"It's my goal to inspire a lot of people," Storm said, "and tell the story of a young girl who has depth and who sees the world in her own way."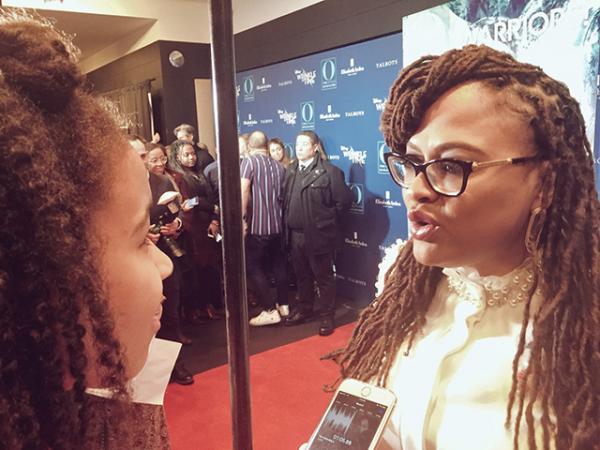 "GIVE A CHILD THE UNIVERSE"
Efforts are underway to ensure that children in low-income communities across the country can see A Wrinkle in Time. AMC Theaters has partnered with Color of Change, a nonprofit civil rights organization, to create an initiative called "Give a Child the Universe." For every $10 that is pledged to Color of Change, AMC will provide a free ticket to a child or teen.
Taylor Richardson, a 14-year-old aspiring astronaut from Jacksonville, Florida, is among several individuals who also are raising money to help kids see the movie.
"This campaign is so very important to me," Richardson wrote online, "because it will give me the opportunity to change not only girls' perception of STEM and space exploration, but boys' as well."
Richardson applauds the diversity of the film's cast and its portrayal of a black girl who loves science and overcomes evil.
"Kids need representation," Richardson observed, "so that they can take pride in who they are and know that they are more than capable of being anything they put their minds to."
Top photo by Dimitrios Kambouris/Getty Images for Hearst; bottom photo by Suzanne McCabe