A Break From Tourism in Dubrovnik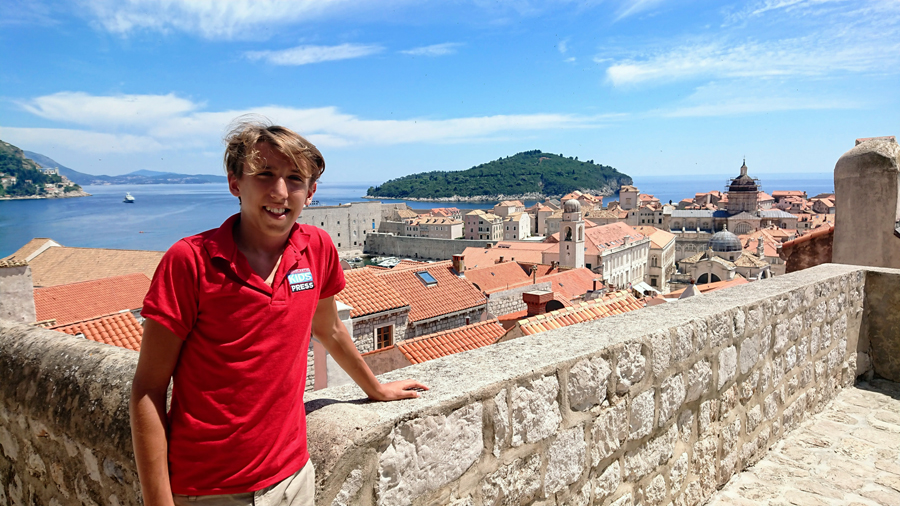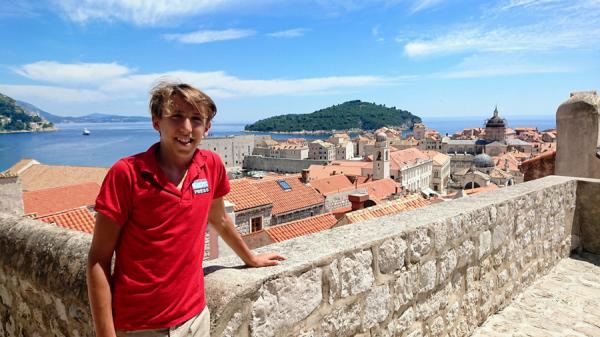 "Those who seek paradise on Earth should come to Dubrovnik," the Irish playwright George Bernard Shaw once said. This ancient city of palaces, cathedrals, stone fortresses, and winding alleys is located on the Adriatic Sea in the European country of Croatia. Once known as the Republic of Ragusa, Dubrovnik flourished as a trading center in the Mediterrean region.
The Old Town is surrounded by thick stone walls that are more than 80 feet high and crowned with five towering forts. For centuries, this medieval fortification system, looming over the sea, protected the city from powerful invaders.
In recent decades, Dubrovnik has faced an invasion of a different sort, one that its majestic walls cannot protect it from—overtourism.
A VICTIM OF ITS OWN SUCCESS
Dubrovnik's irresistible charm may prove to be its downfall. For years, the city has experienced an alarming rise in tourism, and its Old Town has become unbearably crowded.
Last year, more than 1 million visitors flocked to the city of 40,000. In one day in 2016, 10,338 tourists visited the walls of Dubrovnik. The city's status as a UNESCO World Heritage Site, which it has enjoyed since 1979, is at risk due to unsustainable tourism.
A key concern of the locals is the onslaught of cruise ships. These smoke-belching behemoths unload thousands of tourists daily.
"The day trippers fill the streets," Oda Kara-Pešić, a scholar and lifelong resident, told me during my recent visit. "They rush around for a few hours, taking photos. They don't have time to really contribute to the economy."
Fewer than 1,000 residents now live within the walls of the Old Town. Many have been driven out by the noise and high rents.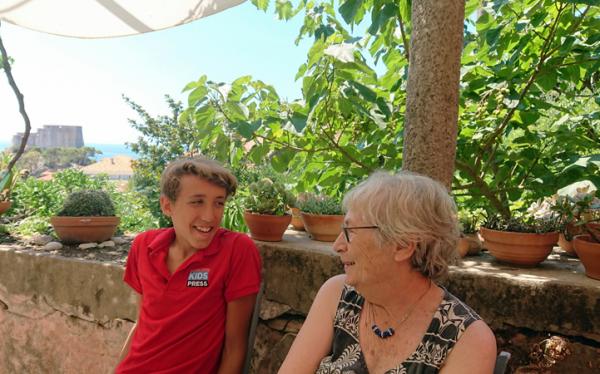 SILENT STREETS, UNCERTAIN FUTURE
In March, when global travel ground to a halt due to the coronavirus pandemic, the city's streets fell silent. Croatia had the pandemic under control by mid-June, with only nine active cases. But residents of the United States and other countries hit hard by the virus have not been allowed to visit. Locals have at last been able to reclaim their treasured Old Town.
"Many businesses are suffering without the crowds," said Kara-Pešić. "But at the same time, it's a dream come true. We have our city to ourselves."
The residents of Dubrovnik know that this unusual, bittersweet situation cannot last. "We see it as a chance to rethink the future of Dubrovnik," Kara-Pešić said.
It remains to be seen whether city officials will seize the opportunity to plan more wisely for the return of tourism. Still, the ancient motto of Dubrovnik, "liberty is not sold for all the gold in the world," rings truer than ever.
"Our economy depends on tourists," Kara-Pesic said. "But not at the cost of our quality of life in Dubrovnik. We need to find a balance."
Photos courtesy of the author