Bowled Over by Food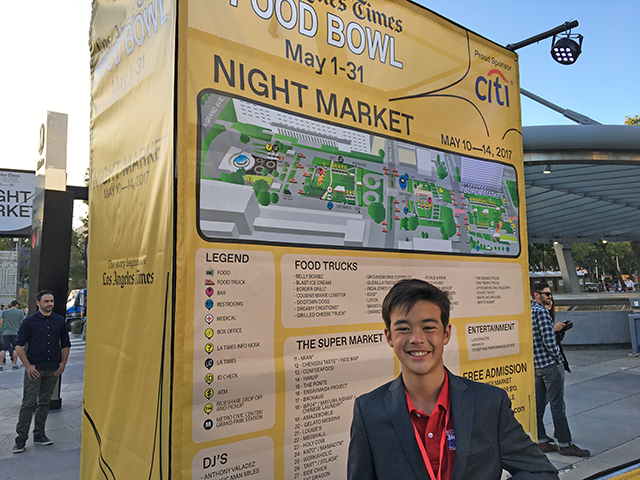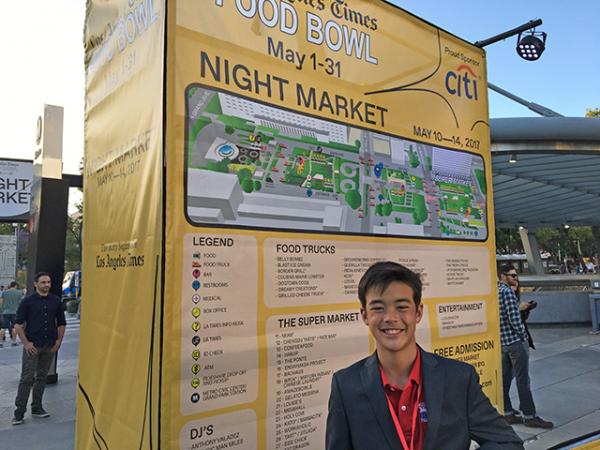 In May, The Los Angeles Times sponsored LA Food Bowl, an international festival celebrating the diverse cuisine of Los Angeles. The month-long celebration included cooking classes, food trucks, block parties, and panel discussions across the city. The events promoted the enjoyment of food while also raising awareness about such issues as sustainability and hunger.
The highlight was the Night Market, held in downtown L.A. from May 10-14. The city's hottest restaurants and food trucks were represented in 50 booths, many with unusual themes.  
Gelato Messina, an Australian company, served gelato "burgers." They consisted of toasted brioche buns, milk chocolate gelato patties, cheese made with white chocolate, and "ketchup" and "mustard" that were actually raspberry and passion fruit sauce.
"We're hoping to open in LA, so we're gauging people's reactions," said vendor Donato Toce.
LOBSTERS AND CRONUTS
Another unusual booth was Exotic Dogs, which served hot dogs made from elk, alligator, and lamb. Grilled lobsters, cronuts (which are a cross between donuts and croissants), and Peruvian ceviche, a seafood dish, were among the delicious foods available. 
Live entertainment created a relaxed and festive atmosphere. "It's a perfect time to be out here cooking," said Salvatore Sanchez, a chef at the Holy Cow! booth, which served gourmet burgers. "We're having a lot of fun, and everyone who is coming up to our booth is having a great time, too."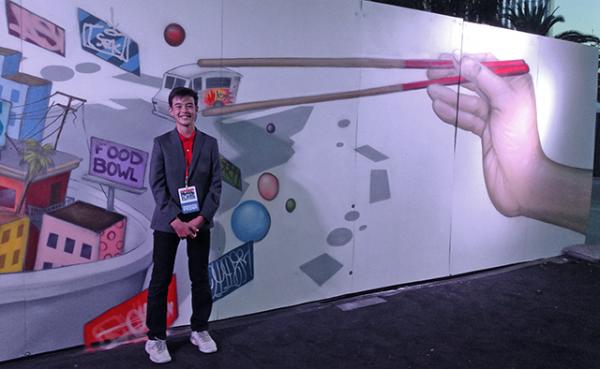 COMMUNAL DINING

Food Bowl events also occurred in kitchens, restaurants, bars, coffee shops, farmers' markets and even in buses. Hinoki & the Bird, a restaurant in Century City, hosted a Food Bowl communal dinner, where strangers sat at the same table and shared a meal. 
"It's really a great idea," said diner Arlene Antonoff. "People often have difficulty making connections, and it offers the opportunity for people to meet each other."   
The event featured a "no waste" menu, which creatively incorporated parts of plants and animals that are usually thrown away. Entrees included hamachi collar bolognese, heirloom carrot toast, and charcoal bread pudding, which were made, respectively, from yellowtail fish neck, carrot tops, and leftover bread.   
Mark Mallinger, who was dining at the restaurant, recently attended a local seminar on food waste. He said that "40 percent of the food that is purchased ends up in waste." Scott Silver applauded Hinoki's "no waste" concept. "It's great to see celebrity chefs taking on that cause," he said, "and bringing awareness to that issue."