The Boston Marathon Brings Joy to the City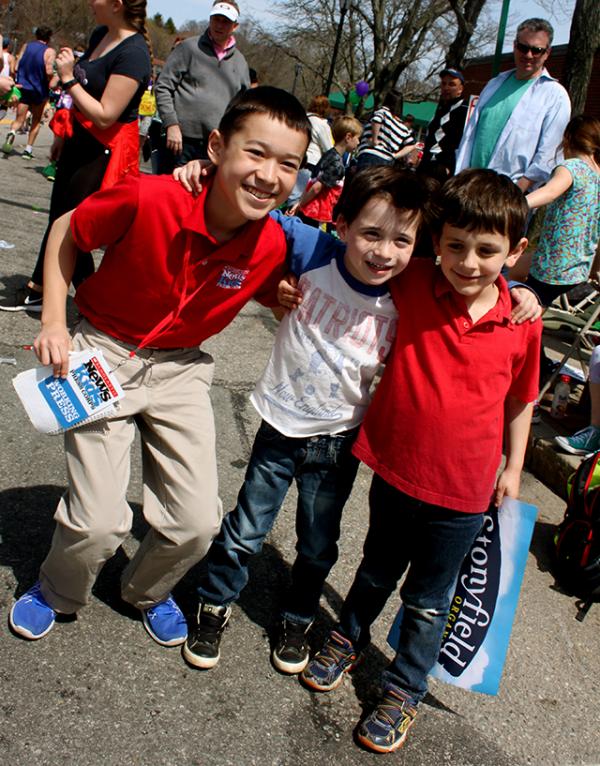 On April 18, 30,000 runners from 99 countries participated in the 120th Boston Marathon. This year's race in the Massachusetts capital drew an estimated 1 million spectators. "Marathon Monday" has become a fun and inspiring tradition for adults and kids alike.
"I like to watch the runners and see how fast they can go," said Hannah Maltby, 8, from Longmeadow, Massachusetts. She watched the race with family and friends.
"The great part about participating in the marathon is making friends," said Elaine Ryan from Norwood, Massachusetts. She and her husband, Patrick Sheehan, have run a total of 43 Boston Marathons between them!
The sunny, 65 degree weather was ideal for spectators but proved challenging for some runners. Still, Boston Marathon runners are intrepid.
"The Boston Marathon is very special," said Wayne Levy from Newton, Massachusetts. "There's no other race like it."
Levy, who is an elite runner, serves as a governing member of the Boston Athletic Association (BAA). Three years ago, he earned recognition for completing 100,000 miles.
"It's a privilege to run my hometown race," said Justin Renz from Milton, Massachusetts. This was the 34th marathon that Renz has run—and his 12th in Boston. "I'm inspired to run because of my three children," he said. "I want to set a good example for them."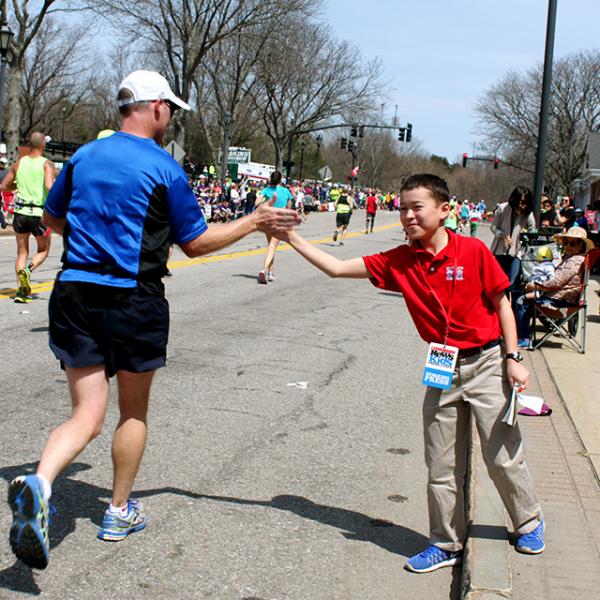 RUNNING FOR CHARITY
Runners often raise money for causes while competing in the historic race. Last year, marathoners in Boston raised $15.63 million for charities.
"The Boston Marathon is all about giving back," said Kendra Campbell from Marshfield, Massachusetts. She ran the 26.2-mile race last year with MR8, the team formed in honor or Martin Richard, the 8-year-old boy who tragically lost his life in the 2013 Boston Marathon bombings.
After the 2013 tragedy, which killed 3 people and injured an estimated 264 others, Boston adopted the slogan, "Boston Strong." The phrase has proved fitting as Bostonians have demonstrated unity, strength, and resilience.
"The race represents hard work and perseverance," said Meghan Murray from Wellesley, Massachusetts. Murray's teen daughters, Ryan and Maggie, were cheering for friends with homemade posters.
"If you push yourself," Maggie said, "you can do anything."
Photos courtesy of the author