Boosting Mental Health
On March 11, 2020, the World Health Organization declared a global pandemic. Efforts to limit the spread of COVID 19, the infectious disease caused by the virus, interrupted daily routines around the world. Schools and businesses were closed, and people only left their homes for groceries and medication.
Now, more than two years later, COVID-19 vaccines have helped lessen the health crisis. Schools and businesses are open again. But the virus remains a threat. And after months of loss and uncertainty, an increasing number of adults and kids are describing mental health challenges, including feelings of anxiety and depression.
May is Mental Health Awareness Month, a time that organizations advocate for resources to support people. I wanted to learn more about the struggles kids are facing, and how they can get help. So I spoke with Dr. Linda Mayes, the director of the Yale Child Study Center. Yale and Scholastic have established a collaborative to help foster resilience among children and families.
Here are highlights from my conversation with Dr. Mayes, which has been edited for length and clarity.
Kids are returning to the classroom after pandemic precautions, but they still have concerns about COVID-19 and the vaccines. How can we help reassure them that they are safe?
By doing exactly what we're doing right now: We're talking about the vaccines. We're talking about the science and how we're all trying to keep each other safe. The more we understand the science, and the more we understand about the virus and how vaccines work, the better I think everyone will feel. There are a lot of stories out there, but the most important thing to know is that doctors and researchers are trying to keep people safe.
What are some of the signs you see in young people who are struggling with anxiety and depression? Is there something friends and classmates can look out for?
A lot of kids are struggling right now. A lot of adults are struggling, too. Even now, we're seeing rates of infection go up. Anxiety is a very normal, natural reaction to uncertainty in our world. There's been a lot of loss with this pandemic. There's been a loss of people, of normal routines, of seeing your friends, and being in classrooms. Sadness is a reaction to loss. Being more forgiving and accepting of all of those feelings is very much the first step.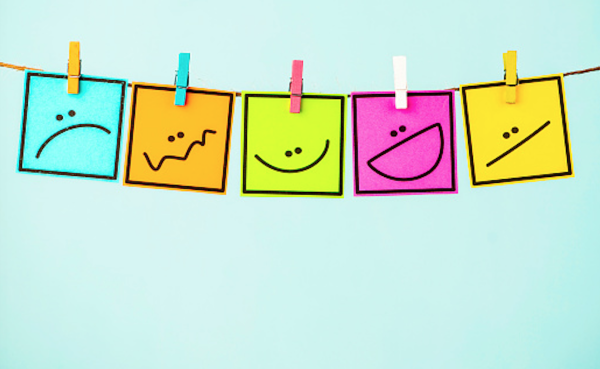 Some kids may not know that help is available, or they may be afraid to talk with an adult in their life, for fear of being judged. What advice do you have for them?
Find someone you feel comfortable talking to. Maybe it's another friend. Maybe it's a coach. Maybe it's your next-door neighbor. Maybe it's an aunt or uncle. Find whomever you really feel like you can talk to. That's important whether you're a kid or a grown-up. Have people that you can talk to and that you trust and know have your best interests in mind.
Are there strategies for kids to cope with everyday stress, such as breathing exercises or writing in a journal?
Anything that helps you is great. Some people like breathing exercises. When things feel like they're getting overwhelming, you just take some deep breaths, take some moments, and get very quiet and focus. For others, it helps to exercise, take a walk, or go outside. Journaling can also be a good thing. It doesn't work for everyone. But it can help to write down your feelings or write down what might have happened during the day, or your thoughts about it.
What role, if any, do you think social media has played in the rise of kids' mental health challenges?
I would never want to say that social media is all bad. I think it has opened up our world in so many great ways. On the other hand, it's like a number of things—it's not all one way or the other. One of the challenges of social media is that it can't be your only link to the world around you. It's important to talk with peers or friends about what you're reading, seeing, and thinking. Without being able to talk about things with your friends, social media can become a kind of echo chamber, leaving you alone with your feelings. And that's where it may become a challenge.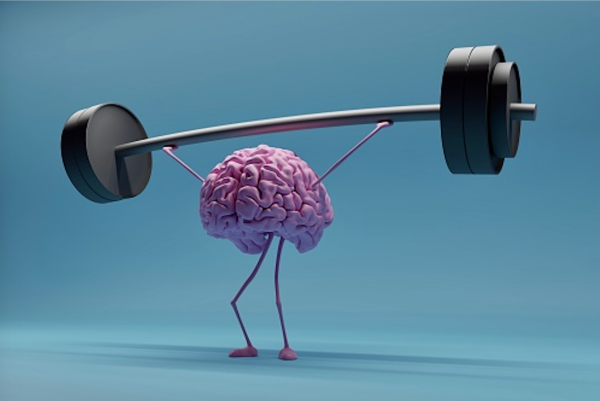 Kids who have been learning virtually are struggling to connect with classmates and make new friends. What is the best way for them to feel more comfortable being around lots of people again?
It's true for all of us. I've even had some of my friends and colleagues say, "Gosh, I've got to get used to being around people again." It actually touches on something fundamentally human. As humans, we are very social beings. We rely on it. We look to being with other people. There's a lot of science about how important being with people is. For example, kids and adults have talked about being on Zoom a lot as being tiring. Think about it: You're not getting all of the information you usually are when you're with a person. And your brain is kind of working overtime to try and fill in the gaps. 'How tall are they? Are they leaning forward? Are they sitting back?' Your brain is just trying to fill everything in constantly because we're social beings. So the more you can stay connected in other ways, even old-fashioned phone calls, is helpful.
How can kids who have experienced the loss of a loved one during the pandemic find help to process their emotions?
The most important thing about loss and grief is to know that it's a really normal reaction. That's what we do. We have people we care about. We bring people into our minds and hearts. We love them. We care about them. They have meaning to us. And when they're no longer with us, we need to find ways to fill that sadness, fill that hole. Remind friends that they can share memories of their loved ones—photographs, stories, even memories of good times with them, favorite foods, places they went with them, things they did together. Keeping those memories alive is vital. When kids are grieving, it's important that they talk about the loved one they lost and the way that person will continue to be a part of their lives, even though they're not here physically.
Photos © top to bottom: CatLane / Getty Images; OsakaWayne Studios / Getty Images