Book it for Books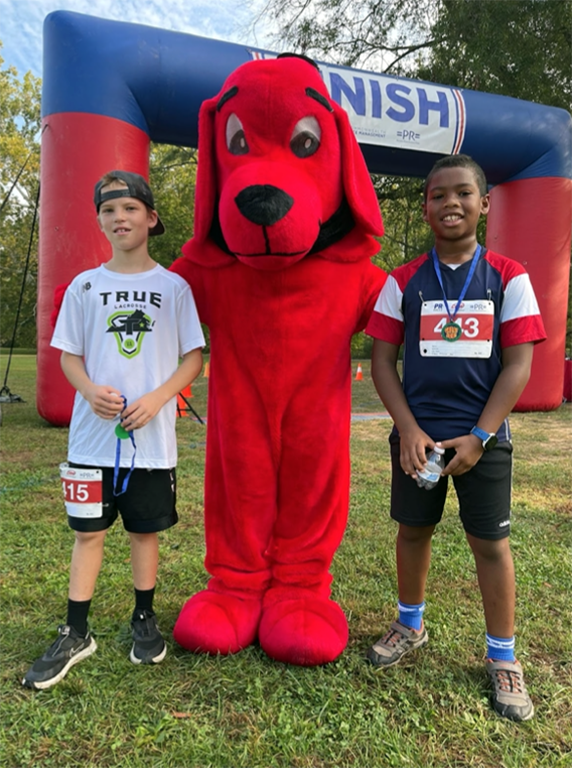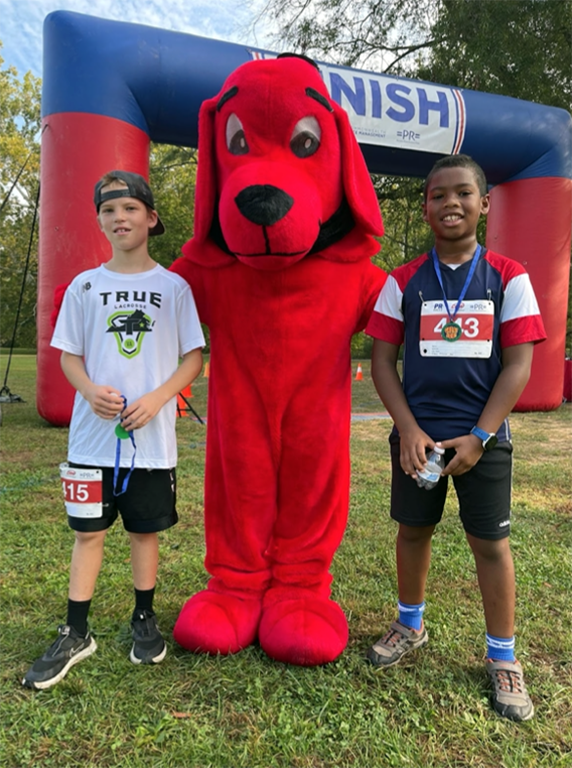 Clifford the Big Red Dog recently greeted runners on a cool Saturday morning in Falls Church, Virginia. Clifford and other popular book characters, including Waldo, were showing their spirit during the "Book it for Books" fundraiser. 
Organized by Reading Is Fundamental of Northern Virginia (RIF of NOVA), the 5K race for beginners and advanced runners is for a good cause. The money raised from "Book it for Books" supports RIF's mission of encouraging children's enthusiasm for books.
During the event, free books were given away to kids. Among the giveaways was Front Desk by Kelly Yang, a popular middle-grade novel. Author Carylee Carrington, in her signature tutu and curly hair, shared her two books, Everyone, Just Like Me and Pretty Hair. 
Several participants brought their entire families. One family included Casey Jonas, her husband, David, five-year-old son, Coplan, and toddler, Janet.
"I came out because my mother-in-law is involved in RIF," Casey said. "We love reading, and we love supporting it."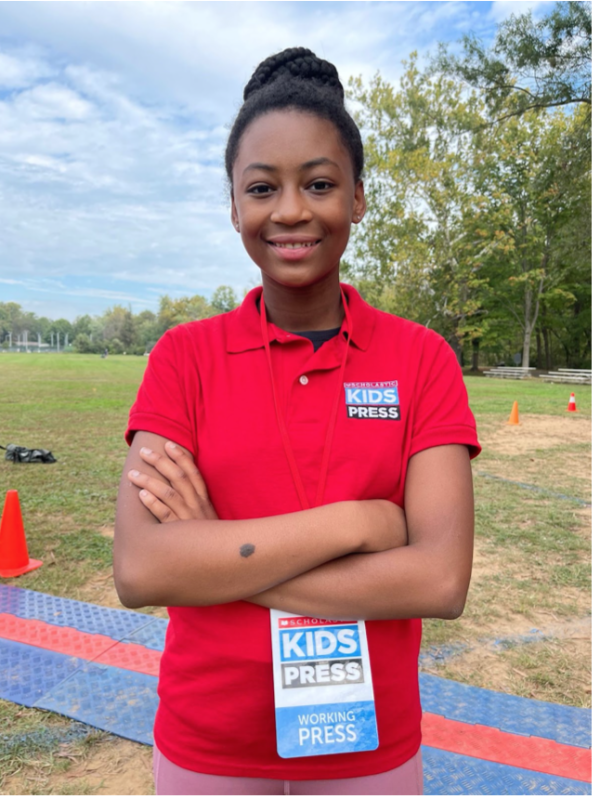 YOUNG RUNNERS AND READERS
Children were encouraged to participate in the one-mile walk, although some wanted to try the 5K race. Julian Gibbs, a 10-year-old who lives in the area, was among those who opted for the 5K. "The only time I'd say I slowed down was during the turn," he said. 
Julian attended the event with his friend, Uylan Montminy. Like Julian, Uylan ran a successful race. "I walked for a few minutes in the race, but I ran the rest," Uylan said proudly. 
Both boys love to read. "I read at least 30 chapters in one night," Julian said. His favorite book is Holes, the classic by Louis Sachar. As for Uylan, The Last Musketeer by Stuart Gibbs is a favorite. 
Nate Wheatley, 8, was one of the youngest participants, yet he outperformed everyone. 
"I'm very happy I'm doing this," Nate said. "I was in second place, and at the end I had to sprint as fast as I could."
Biographies are Nate's favorite genre. He enjoys reading about a wide range of people, including George Washington and other founding fathers and Martin Luther King Jr. and other civil rights heroes.
Nate's advice for kids interested in running a 5K? "Keep on running." 
Photos courtesy of the author