A Book Buddy That Barks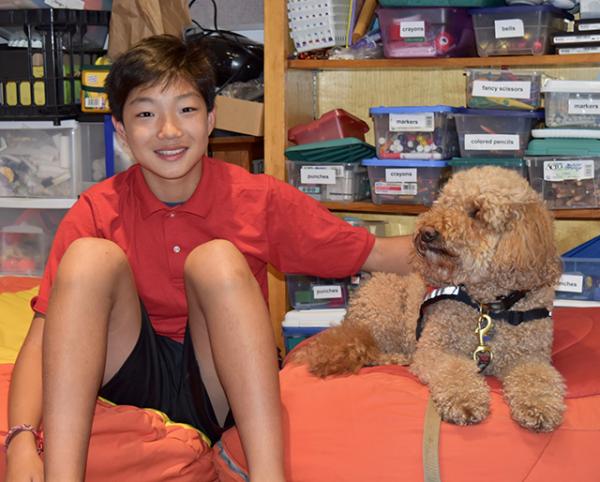 Have you ever found reading to be such a daunting task that you dreaded it? If so, you're not alone. A recent study by Scholastic Inc. found that only 51 percent of kids (ages 6-17) read for fun. 
Still, reading is known to increase knowledge and vocabulary, improve brain function, and contribute to academic success. It can also be fun!
To get kids to open their books, the Acton Memorial Library in Massachusetts has instituted an innovative and kid-friendly approach. Children can make an appointment to read to a friendly therapy dog named Molly.  
"The main purpose of this program is to encourage kids and motivate them to read," says Deborah Piper, Molly's owner. "Some children come in and are afraid of Molly. But little by little, they feel safer around her. At the end, most of them are pretty much friends with her."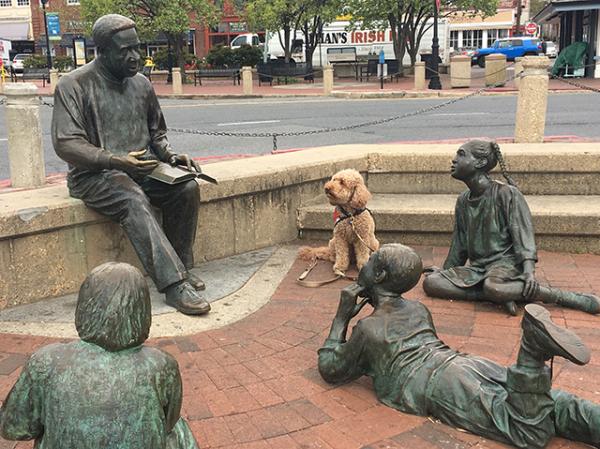 A KID'S BEST FRIEND
Not all dogs can become therapy dogs. Dogs like Molly, who is an Australian Labraoodle, are trained to be gentle, attentive, and patient. Most important, reading dogs must have little to no temper.
"When Molly was very young, about eight months old, she started taking a puppy kindergarten class, and then two behavior classes, and then an advanced attention class," Piper says. "She went through a total of 10 puppy-training classes and had to pass numerous tests."
The training has paid off. "Parents often tell us that their children will practice their book before they read to Molly so that they know the words really well," Piper says. "Parents also report that their children are not as nervous about reading after reading to Molly, and they are actually enjoying it more."
Do you think that reading to a therapy dog would get you reading more? Why or why not?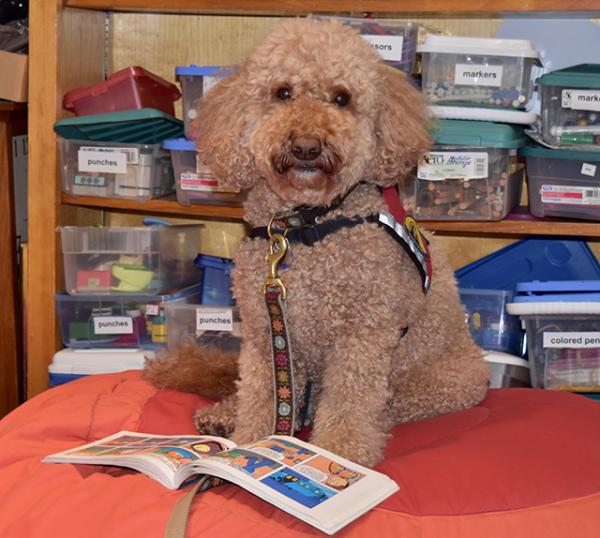 Top and bottom photos courtesy of the author; middle photo courtesy of Deborah Piper