Bon Appétit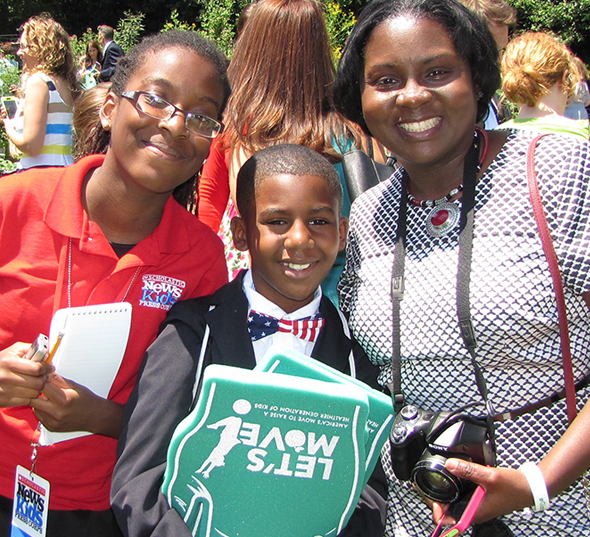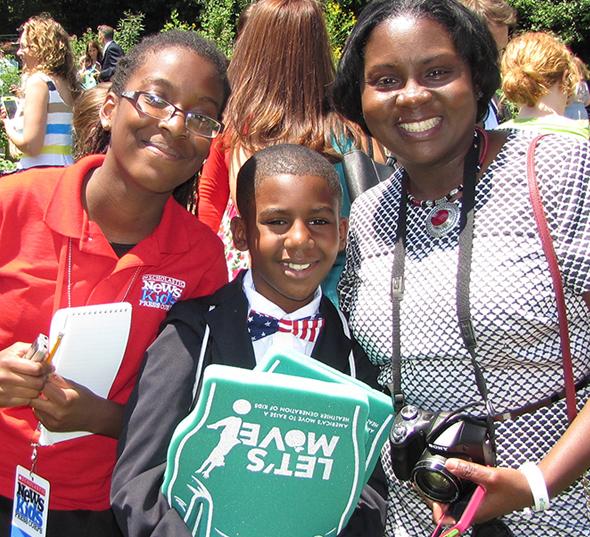 Have you ever dreamed of creating your own recipe? What type of dish would you make?
This year, students from all 50 states, the four territories, and the District of Columbia, accepted the Healthy Lunchtime Challenge, a recipe contest that is part of First Lady Michelle Obama's Let's Move initiative. The competition drew nearly 1,000 entries from kids ages 8-12.
On July 10, the First Lady hosted a "State Dinner" at the White House for the 55 students whose recipes were chosen as the most delicious and most nutritious. "America's kids are passionate about not just eating healthy food, but about cooking healthy food, too," she said.
Scholastic News Kid Reporter Samuel Davis, 11, was among the winners. He took top honors in Louisiana for "Sam's Southern Savoring Salmon Supreme (S to the 5th Power)," a recipe that he created using ingredients from his family's garden. The dish was among the First Lady's favorites.
"If you can dream it, you can do it," Sam said at the White House event, which also included parents and members of the media. Sitting at the head table with the First Lady was an experience, Sam said, that he "will remember for a lifetime."
A VISIT FROM THE PRESIDENT
Sam and the other winners arrived at the White House in great spirits. They were able to sample some of the winning recipes, talk with Mrs. Obama, and tour the White House garden. They were even treated to a surprise visit by President Obama, who shook hands with all of the winners. The President said that he especially enjoyed a winning dish that featured "Barack-amole."
After the meal—which was actually a luncheon—cast members from the hit musical Aladdin performed.
The First Lady created the Let's Move initiative to fight childhood obesity. As a result of the program, schools have replaced cookies and juice with fruits and vegetables, and kids across the country have been encouraged to "get moving."
A VARIETY OF FLAVORS

Scholastic News Kid Reporter Bobby Sena, 12, was also among the winners. He represented Florida with his "Caribbean Delight" recipe. "I wanted to work with the tangy flavor of salmon," Bobby said. "Since my mom is from the Dominican Republic, I wanted to incorporate some of that flavor in my recipe, too."
Eva Paschke, 9, of Michigan, won top honors in her state for her "Fizzle Sizzle Stir Fry," which includes brown rice, fresh ginger, and red pepper flakes. I asked Eva what advice she had for other kids who might want to enter the contest next year.
"Don't get intimidated just because it's a big competition, and you're a little kid," she said. "Little kids can make a big difference."
Photo courtesy of Victoria Kageni