Big News! Emma Is On the Air!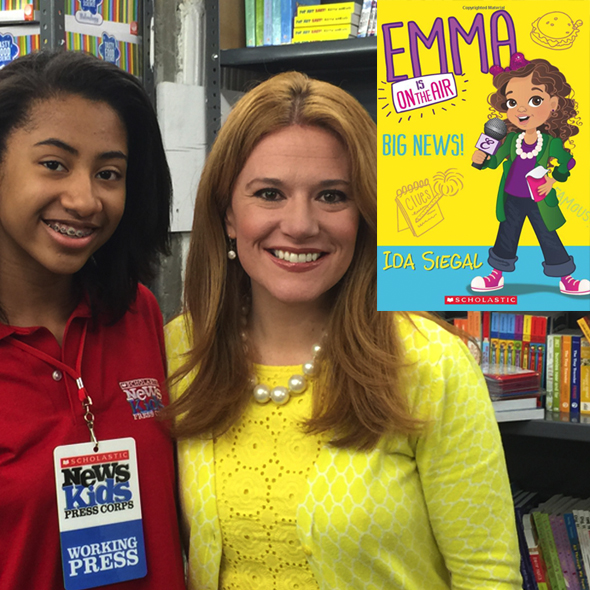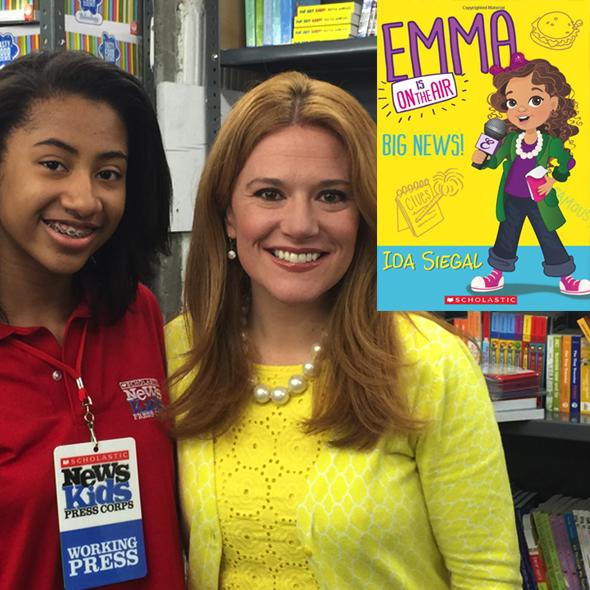 Ida Siegal is a news reporter for a local television station in New York City. Now, she is also a children's book author. I spoke with Siegal recently at the Bank Street Bookstore on Manhattan's Upper West Side. Siegal was there to introduce young readers to Big News! Emma Is On the Air! (Scholastic, 2015).
Why did Siegal decide to write a book for kids? Children often stop her on the street when she's reporting on a story, she said. They want to learn about journalism. They also want to become famous. Siegal thought that she would show them the tricks of the trade by writing a book about a young reporter.
Emma is a goofy character who loves to dance and sing with her cat, Luna. "Plaaaate! Everybody needs a plaaaate," she sings to her furry friend at the beginning of the story.
Emma, who is part Dominican—like Siegal's own children—finds out that being a reporter isn't as easy as she had thought. "She's going to go out there and try to be famous," Siegal said. "But along with being famous, she's going to learn some things about journalism."
INVESTIGATING A MYSTERY
Emma discovers the perfect story when Javier, a third-grade classmate, finds a worm in his lunch. With advice from her Papi along the way, Emma uncovers the mystery and reports on it.
Siegal said that she wants readers to learn everything about reporting, "from holding the microphone to reading a news report to writing your own news story." After she read from her book, kids were allowed to create their own TV news stories.
"I hope that [readers] will understand some of the real basic elements of what it means to be a television reporter," Siegel said. She added that, just like Emma, she faced challenges learning to do something new.
Writing a chapter book "wasn't easy," Siegal said, "I almost thought that I wouldn't succeed. But in the end, I just kept plugging away, and it all worked out."