Big Nate Blasts Off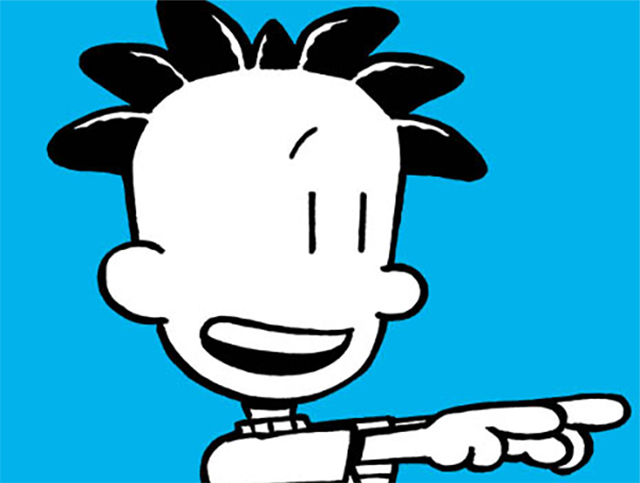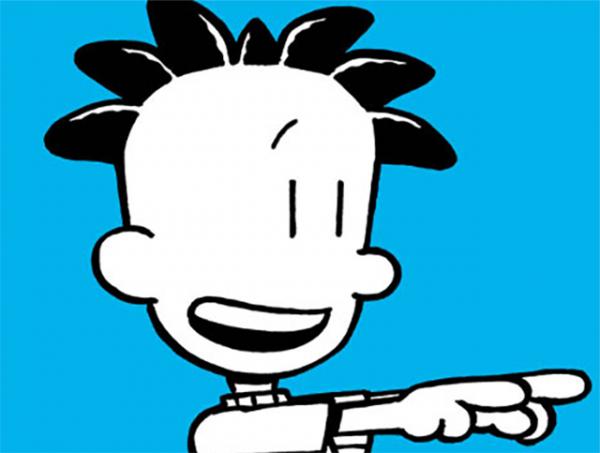 Cartoonist and author Lincoln Peirce (pronounced "purse") has been entertaining readers with his Big Nate comic strip for decades. The strip, which made its debut in 1991, initially focused on Big Nate's life with his single dad.
"Before too long," Peirce says, "I realized that the part of the strip that I enjoyed most was the school humor. I'd been a teacher myself, and schools can be very funny places."
That is how the Big Nate book series was born. With titles like Boredom Buster, Mr. Popularity, and I Smell a Pop Quiz, the series quickly became a New York Times bestseller.
GOODBYE TO BIG NATE
Peirce has decided to end Big Nate's adventures with Big Nate Blasts Off (Balzer + Bray, 2016). The author is now working on a novel that he promises you'll love.
I recently traveled to Peirce's studio in Portland, Maine, to ask him about his career. Here are excerpts from our conversation.
Who or what inspired you to become a cartoonist?
Charles M. Shulz. He was my boyhood hero. I got really interested in the Peanuts comic strip when I was in first or second grade.
When you were a kid, what obstacles did you face in school?
I was pretty lucky. I didn't have a lot of obstacles in my way. I would rather have been outside, but I was pretty good at school.
Was there anyone in your life who told you that you couldn't do something?
I certainly had some teachers who discouraged me from drawing comics. They told me, "Lincoln, you need to draw comics outside of school." I also had a bunch of teachers who supported me.
What is your writing and drawing process like?
I work on the Big Nate comic strip 365 days a year. I sit on a couch and just doodle in a sketchbook. That tends to give me ideas. The books are very different. I can tell stories in the books that are really different from the comics. Most of the novels have mini-stories within the big story.
How many comic strips got rejected before you got published?
When I was young, I submitted three or four strip ideas per year. My goal was to get syndicated [a contract for publication in newspapers] by the time I was 25 because I read that Shulz got syndicated at that age. It took me a few years longer than that. Some of the ideas I sent in were horrible.
What advice do you give aspiring cartoonists?
I tell them to practice their writing. Cartooning is 90 percent writing. If you can write really well, you can tell a really good story. If you don't know how to write memorable dialogue, it doesn't matter how great your artwork is. I tell young cartoonists to write every day. You could be writing a blog, writing to friends, or writing in a journal. As long as you practice your writing, the artwork will come along.
Photo by Lincoln Peirce/ United Feature Syndicate