KID REPORTERS' NOTEBOOK
The call for Kid Reporter applications is now open! Click
here
to learn more.
Biden Chooses Harris as His Running Mate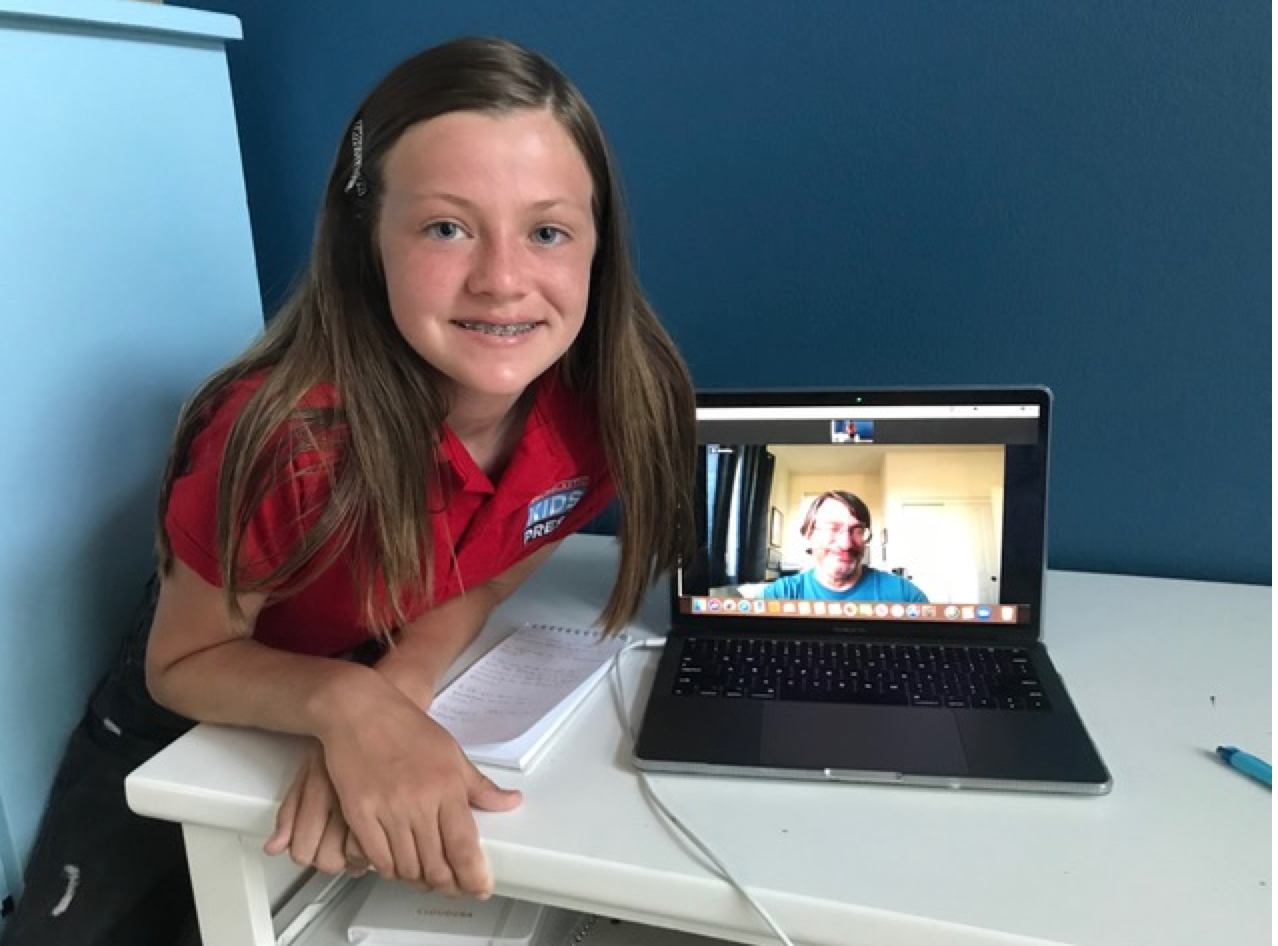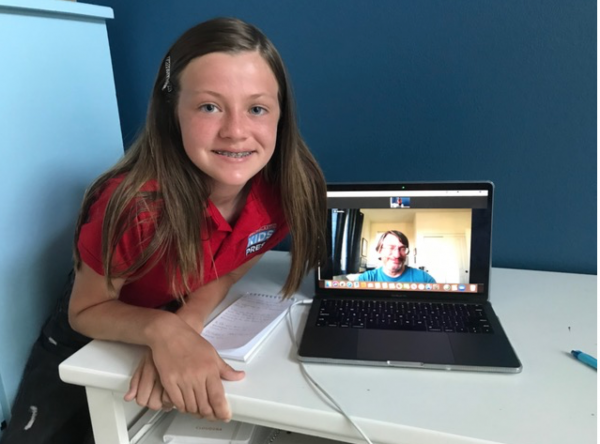 Democratic presidential candidate Joe Biden has chosen Senator Kamala Harris of California to be his running mate in the November 3 election. Biden and Harris are hoping to defeat Republican President Donald Trump and Vice President Mike Pence, who are running for re-election.
Harris is the first Black woman and the first person of Indian descent to be nominated to national office by a major political party. She and Biden addressed a televised audience on August 12 at a Delaware school. Due to the coronavirus pandemic, there was no crowd, and both of the candidates wore masks. 
"This morning, all across the nation, little girls woke up, especially little Black and brown girls that feel overlooked and undervalued in their communities," Biden said. "But today—today just maybe, they're seeing themselves for the first time in a new way as president and vice presidents."
Harris talked about her parents and their commitment to racial justice. "My mother and father, they came from opposite sides of the world to arrive in America, one from India and the other from Jamaica, in search of a world-class education," she said. "But what brought them together was the civil rights movement of the 1960s. And that's how they met as students in the streets of Oakland, marching and shouting for this thing called justice in a struggle that continues today."
Harris has expressed her own strong support of the Black Lives Matter movement. In her televised address, she also acknowledged "all the heroic and ambitious women before me whose sacrifice, determination, and resilience makes my presence here today even possible."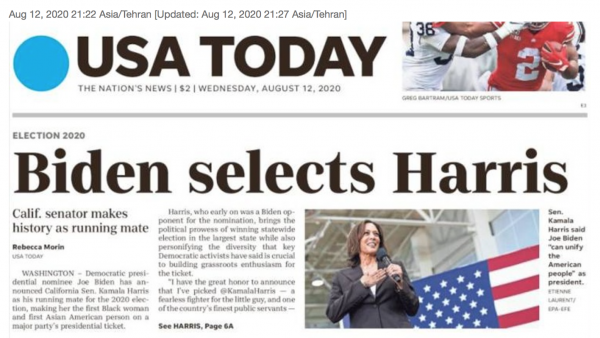 THE VICE PRESIDENT'S ROLE
Before the announcement, I spoke with Louis DeSipio, a professor of political science at the University of California, Irvine. According to the Constitution, DeSipio explained, the vice president succeeds the president in the event of a resignation or death and presides over the U.S. Senate. 
"However, presidents going back to Jimmy Carter have used the vice presidency for much more than that," DeSipio added. "They have established a strong personal relationship with their vice president, and they have trusted them to lead in different areas."
Biden, who represented Delaware in the U.S. Senate for 36 years, served as vice president under President Barack Obama from 2009 until 2017. The two had "a very positive relationship," DeSipio said. "Biden wants a skilled leader he can trust, one who will represent the interests of his administration and can take over substantive parts of leadership, if necessary." 
STEPPING INTO THE SPOTLIGHT
In March, Biden announced that he would be choosing a woman to run alongside him as vice president. More than a dozen women with backgrounds in government were considered.
Before this week's announcement, DeSipio thought that there was a high probability Biden would select a woman of color. "I think Biden wants to make a symbolic statement that his administration would be different than President Trump's and would look a lot more like President Obama's, which a large share of the American public look at quite fondly," DeSipio said.
The process of selecting a vice president, called vetting, can be "very unpleasant," DiSipio said. The candidate and his or her advisers look carefully at everything a potential nominee has done in their adult life, including their career and financial background. Even family members are scrutinized.
"You've given someone permission to look into all parts of your background, and that can uncover things that can hurt you in your later political career," DeSipio explained.
The next big moment for Harris, a former prosecutor, will come on October 7, when she appears in a televised debate with Vice President Pence. "The case against Donald Trump and Mike Pence is open and shut," Harris said. "Just look where they've gotten us."
Acknowledging that Harris is "a skilled debater," Pence later told Fox News that he "can't wait to get to Salt Lake City and be on the stage." Millions of Americans will be tuning in. 
Photo courtesy of the author