The Best Get Slimed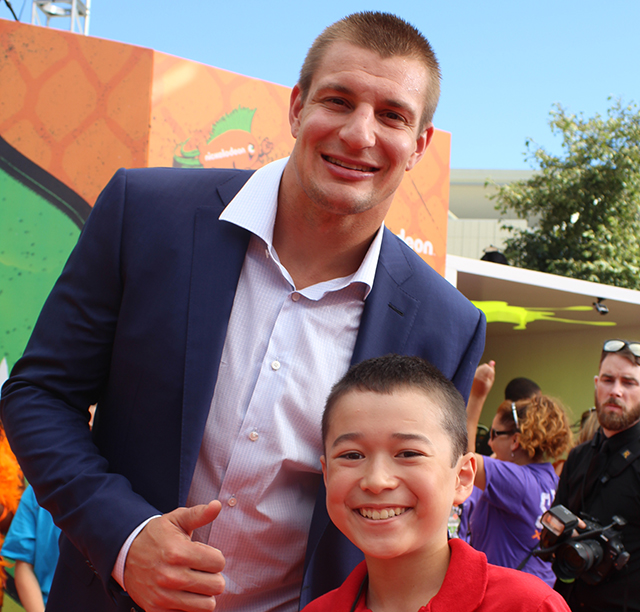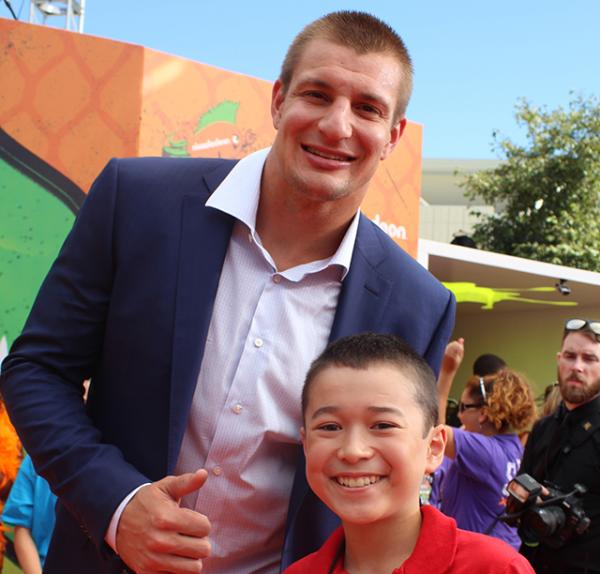 The slime factor was off the charts on July 14 at the Nickelodeon Kids' Choice Sports Awards. The event, held this year at Pauley Pavilion on the campus of UCLA, gives kids the opportunity to vote for their favorite athletes. Winners receive orange blimps. The "lucky" ones get slimed!
Before the show, I spoke with athletes on the orange carpet. I asked the big question: What does it take to be a super athlete? "It takes a lot of hard work, commitment, dedication, and love for your sport," said professional surfer Nic Lamb.
"Believe in yourself," said Von Miller, a linebacker for the Denver Broncos who was nominated for the Biggest Powerhouse and King of Swag awards. "Take it one day at a time, and everything will happen for you."
"BE LEGENDARY"
At the start of the ceremony, the audience greeted members of the Cleveland Cavaliers, the 2016 NBA Champions, with wild cheering. On video, star forward LeBron James ordered host Russell Wilson, quarterback for the Seattle Seahawks and two-time Super Bowl winner, to be slimed. Wilson, who served as the host for the second year in a row, got covered in green goo. He also claimed "Best Cannon" award.
James earned "Best Male Athlete," while USA Women's National Soccer Team superstar Alex Morgan nabbed "Best Female Athlete." Stephen Curry, a point guard for the Golden State Warriors and one of the greatest shooters in NBA history, went two for two with "Clutch Player of the Year" and "Sickest Moves" awards. Cam Newton, quarterback of the Carolina Panthers, got "King of Swag," while "Queen of Swag" went to Leticia Bufoni, a professional skateboarder and X Games gold medalist. Rob Gronkowsk, a tight end for the New England Patriots, earned "Biggest Powerhouse."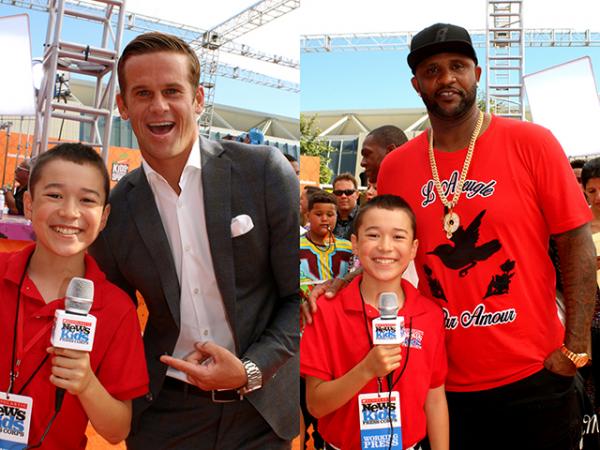 The highlight of the evening came when Kobe Bryant, a five-time NBA champion with the Los Angeles Lakers, a four-time NBA Finals MVP, and a two-time Olympic gold medalist, accepted the Legend Award and was immortalized with gold slime.
Bryant recently finished his 20th and final season with the Lakers. He delivered an inspiring message, saying, "When you have a dream, the one thing you have to look out for are those who will try to crush your dream. You cannot allow that to happen. That is your biggest challenge." Then he told kids: "Be legendary in your own right." That advice is worth more than gold.
See Max's interviews on the orange carpet.
Photos courtesy of the author