Behind the Scenes at a Farmers Market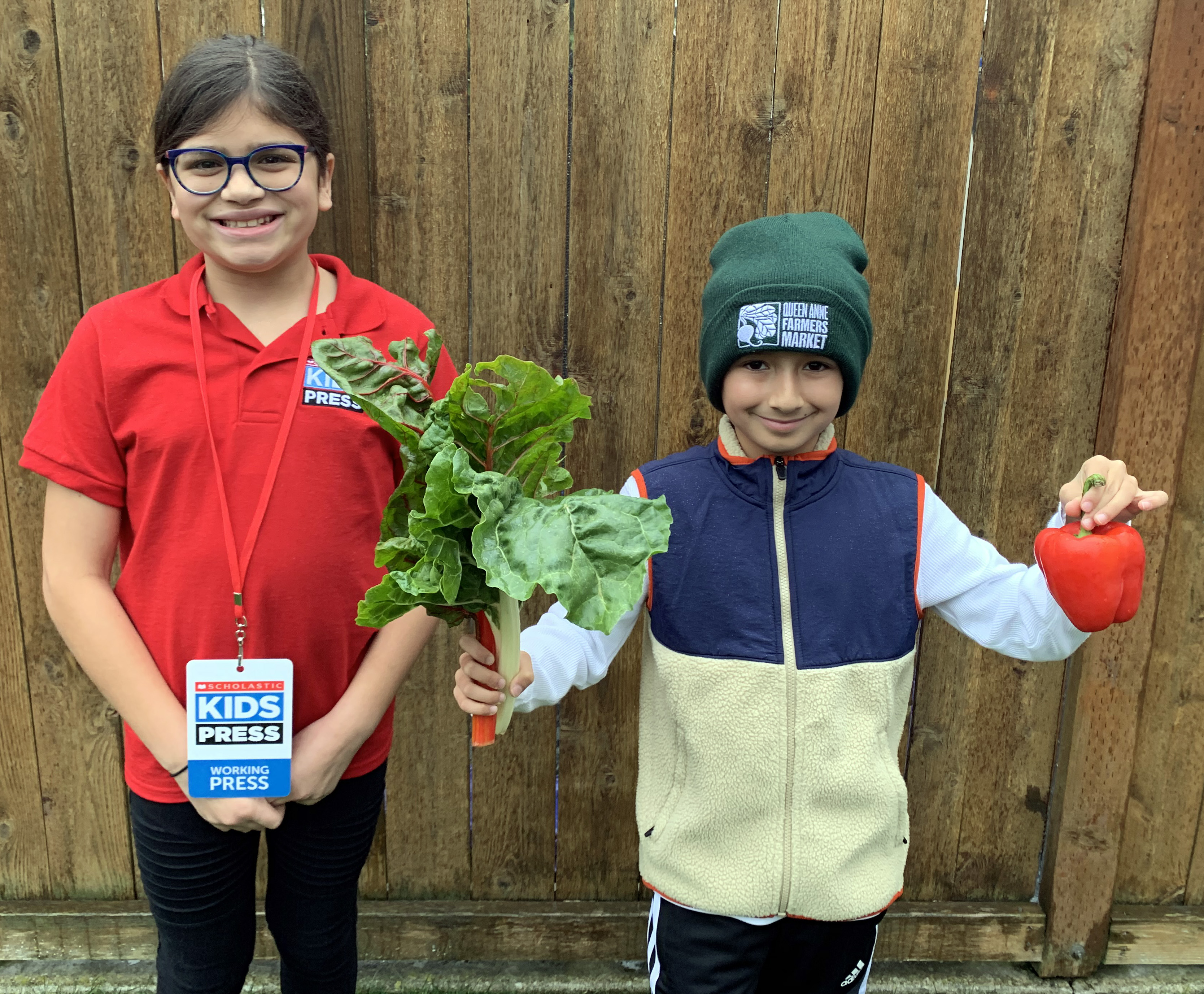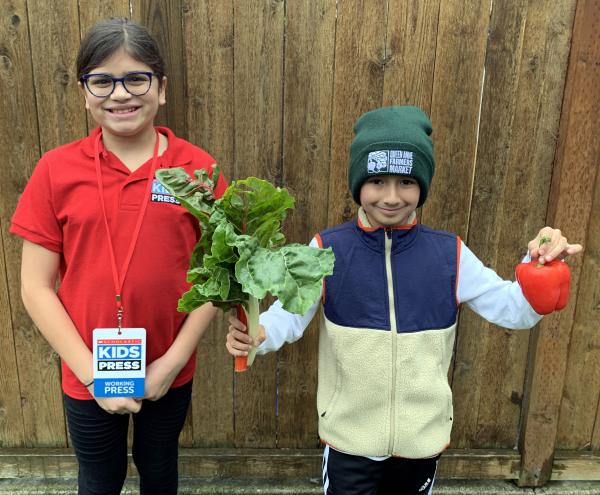 Farmers markets offer a way to connect with friends, support local businesses, and eat healthy meals. To better understand how these markets work, I recently spoke with a cheese farmer, a small business owner, and a young volunteer in Seattle, Washington. 
"A market gives the community access to great fruits, vegetables, cheeses, and meats," said Rachel Marshall, who is the owner of Rachel's Ginger Beer.
For the past seven years, Marshall has sold her handcrafted beverage at farmers markets in the Seattle area. She also runs four retail locations, employing more than 90 people.
Marshall said that grit and determination are necessary to participate in farmers markets. "You have to show up rain or shine," she explained, "or you could lose your spot at the market." 
It took Marshall about 200 tries to perfect a four-ingredient recipe for ginger beer, which consists of fresh water, lemons, organic sugar, and ginger.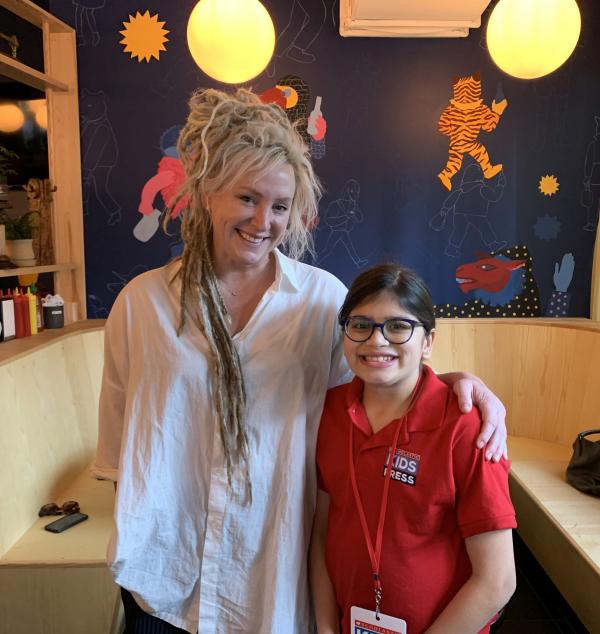 KIDS CAN MAKE A DIFFERENCE, TOO
When asked about the benefits of farmers markets, eight-year-old Max Chandrasekaran said: "Everything is local, and you can see your friends there." Max volunteers each week at Roots to Shoots, a kids' tent at the Queen Anne Farmers Market in Seattle. 
The tent is all about trying new foods and promoting healthy eating. Max teaches other kids about fruits and vegetables. "You walk into the market with happiness, and you get to walk into the kids' tent and try stuff," he said.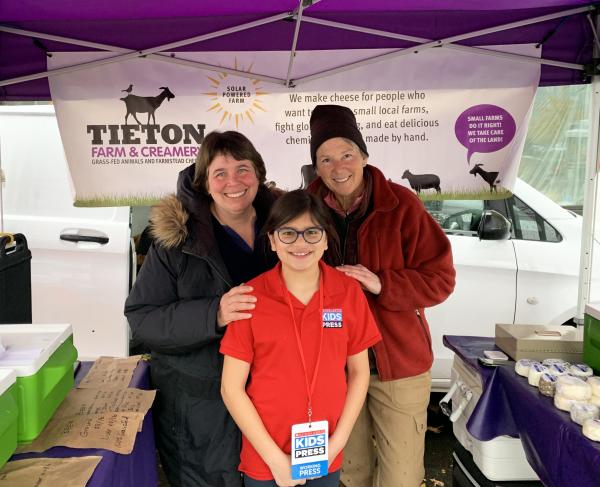 "A PERSONAL CONNECTION"
While at the market, I also spoke with Lori Babcock, co-owner of Tieton Farm & Creamery in the Upper Valley of Yakima County. Babcock observed that people generally enjoy meeting the individual who grows and makes their food. "There's a personal connection you can't get from a great big grocery store," Babcock said.
Babcock and her partner, Ruth, make about 10 different types of cheese, each one named after the goat or sheep that produced the milk. Their farm is solar-powered, and no chemicals are used in the production process.
The growing popularity of farmers markets does not surprise Babcock. She noted that the markets help farmers grow their businesses and offer consumers access to fresh food, adding, "We feed each other." 
Photos courtesy of the author