Behind the Scenes at a Debate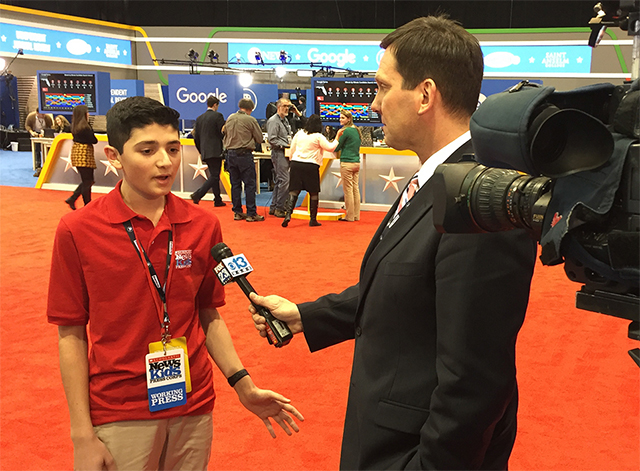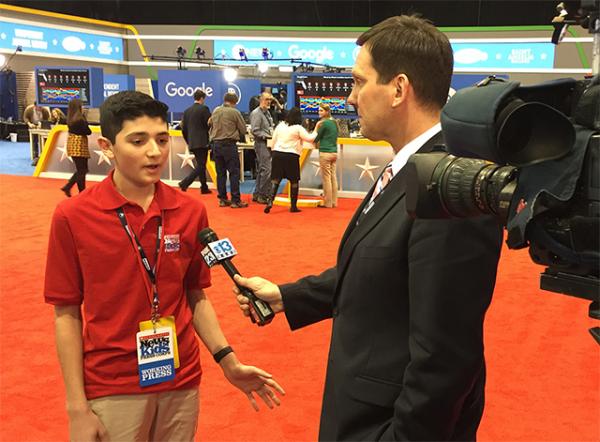 On February 6, seven of the nine Republican presidential hopefuls took the stage in Manchester, New Hampshire, to talk about national security, the economy, and other issues. It was the last chance for the candidates to prove themselves to New Hampshire voters before the state's primary elections.
After going through security and getting media credentials, I took my seat among the nearly 400 reporters in the media room. As the debate got under way and David Muir, anchor of ABC World News Tonight, and Martha Raddatz, chief global affairs correspondent for ABC network, began to ask the candidates questions, reporters started to work on their stories. They watched the debate on dozens of TV screens. 
Many reporters published more than one story during the two-hour debate. Some tweeted, while others updated their Facebook and Instagram accounts as they watched. Whenever the debate went to a commercial break, some reporters would make quick phone calls or turn to Twitter to see what viewers at home were thinking.
As the debate ended, most reporters squished up against the metal barricades that lined the "Spin Room," where the candidates and their representatives go to answer questions after a debate. Because of my relatively small size, I was able to make my way past a throng of reporters to ask a question of one candidate.
"Mr. Trump!"
All the reporters wanted to talk to Donald Trump, a real estate developer who is ahead in the polls in New Hampshire. When Trump and other candidates entered the room, silence filled the air. As Trump came closer to me, I knew that it was my chance to get in a question.
"Mr. Trump," I yelled. He walked over to me, and I asked, "Why should young voters vote for you, Mr. Trump?" He answered, "Because your future is much better with me than with anybody else."
After Trump answered my question, he went on to answer questions from other reporters. Candidate Ben Carson, a retired neurosurgeon, and the representatives of other Republican candidates also entered the Spin Room, but I wasn't able to speak with them.
I learned that a tremendous amount of work goes into covering a political event. But getting my question answered by one of the candidates made the very long day worth it.
Photo courtesy of the author